Editor's Note: In 2014, Randy Howell of Guntersville, Alabama, stunned the bass-fishing world by winning the Bassmaster Classic in what many knew to be a community fishing hole on Lake Guntersville. Today 47-year-old Howell has accumulated 45, top-10 finishes and more than $2.3 million in his career, including his Bassmaster, Major League Fishing and FLW winnings. Howell has been a tournament fisherman since 1993, and for the last four years he's lived at Lake Guntersville. Today he fishes the Major League Fishing circuit.
Question: I do quite a few seminars, and the number-one question I'm most often asked is, "How do you find bass on a body of water you've never been to before?"
Answer: My first choice is to spend time on the water. If I can spend time on the lake before a tournament, I can learn so much about that body of water, and where I may want to fish during a tournament. But, if we're going to a new lake that's well away from my home, I'll do a lot of research. I let the internet be my friend. I'll go to Google Earth Maps (https://www.google.com/earth/)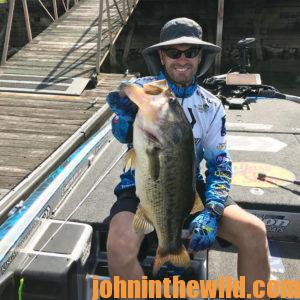 to see the lake and the humps, mark structures as waypoints on my cell phone and make a preliminary map of where I think I want to fish once I arrive at the lake. This way I don't have to spend a lot of time riding around in my boat, looking for these structures. I can go straight to these points and start using my depth finder, map the bottom and search for underwater structures and bass. I'm able to learn more about the lake. Once I know where the most-likely places are that bass should be, then I try to find out which lures of what sizes and colors should work best.
Question: How do you make bass bite that you see breaking on the surface, and you cast to them, but they won't bite?
Answer: This situation happens to pros just like it does to recreational fishermen. You can't always make bass bite, but what helps is if you have plenty of lures in your tackle box. Hopefully, you'll find one that the bass may want to eat, but you may not. I try to keep different rods out on my casting deck, and I'll use every rod to try to make surface fish bite. I think using various lures and a good number of techniques is the best chance you have to get those bass to bite.
When I'm fishing a tournament, I'll have at least 12 rods on my casting deck, sometimes even more. I'll have six on each side of my boat. Too, I'll have several lures that I have confidence in for fall fishing already rigged. One time I had fished all twelve rods, each with different lures on them, and the fall bass still didn't bite. My suggestion and what has worked for me sometimes is to keep casting to those schooling bass, and hopefully they'll want to eventually take one of the lures you've thrown to them.
Question: Another question that comes up often in seminars, especially if high school and college competitors are in the audience is, "How do you get sponsors?"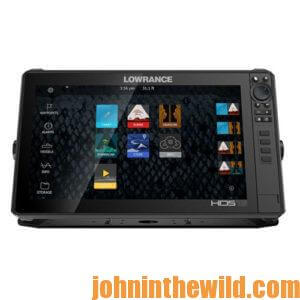 Answer: How to get sponsors is a whole seminar in itself. I tell those young anglers not to focus so much on getting sponsors but to rather focus on learning how to catch bass, preparing their equipment to catch bass and spending time on the water under all types of weather and water conditions to learn something every day. To attract sponsors, you must first catch bass. No sponsor is going to bring you on to their team if you're not catching bass and ranking high in every competition in which you participate. Manufacturers know that the anglers who come through the high-school tournament bass-fishing circuit and do well in the collegiate tournaments are more than likely going to be the superstars of bass fishing in the future. So, sponsors will be watching you and how you perform in each tournament you fish. The more times they see you on the podium, the more they'll get to know you. Your being polite, humble and a helper of other anglers but not expecting anything in return are all very-important characteristics for which companies are searching. The easiest way to say this is that companies are as concerned about the character of an angler as the skills that angler has.
The bottom line is if you're catching numbers of bass and finishing high in each tournament, then the sponsors will be looking for you. You won't have to go looking for them. If they're not coming to you, spend as much time improving your ability to find and catch bass and win tournaments. As I've mentioned before, your personality, the way you treat people, the time you take to sign autographs for little kids, and the way you respect older folks goes a long way in the minds of the sponsors.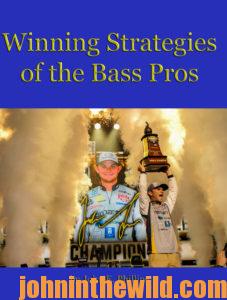 To learn more about bass fishing, check out John E. Phillips' book, "Winning Strategies of the Bass Pros," at https://amzn.to/2XJrz3k, available in Kindle and print. Click here for the Audible link. You may have to copy and paste this click in your browser. (When you click on this book, notice on the left where Amazon says you can read 10% of the book for free).
Tomorrow: What Are More Seminar Questions Randy Howell Is Asked