John's Note: February's cool-weather crappie fishing can be highly productive with plenty of fast action and big fish. Or, it may be as slow as pouring maple syrup out of a cold pot on a frosty morning. What makes the difference is where you find the crappie. Let's look at some ideal February crappie situations
Jackie Thompson, a guide for Lake Eufaula Guide Service (334-687-9595), explains,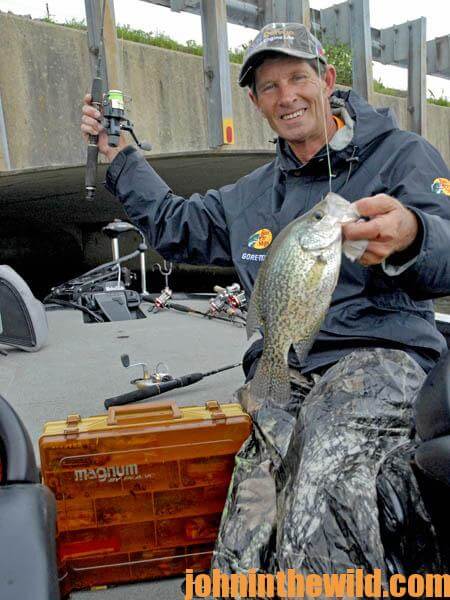 "If anglers are on Lake Eufaula at the right time during February's cool weather, then they can catch all the crappie they want. Since a National Wildlife Refuge is situated along the banks of Lake Eufaula, each year several thousand acres of the refuge are flooded to provide a home for wintering waterfowl. When the waterfowl season is over, these man-made ponds are pumped-out. The water from these duck ponds is pumped back into Lake Eufaula. Then the ponds will dry-up for the spring planting of corn and other grains to feed the ducks and geese through the winter.
"The water from these shallow-water ponds usually is much warmer than the wintertime water in Lake Eufaula. When the water is pumped-out of the ponds and poured back into the lake, plenty of warm water comes into a big area of cold water. That warm water being pumped into the lake draws crappie like a magnet. Within only a few hours after the pumps start running, the crappie begin showing up in large numbers at these sites. Most of the time these February crappie will be big fish. Because they are in such a confined area of warm water, they are easy to catch. I've seen two anglers fish for half a day and catch a limit of crappie that weighs between 1/2-pound and 2-pounds each. There's no doubt that if you crappie fish on Eufaula when the duck ponds are being pumped-out in cold weather, you can load-up your cooler. Usually, the fishing is so fast, and the crappie so aggressive that jig fishing seems to be the best. The weather may be cold, but the crappie fishing can be hot. So, look for waterfowling areas like this where you live to catch more cool-weather crappie."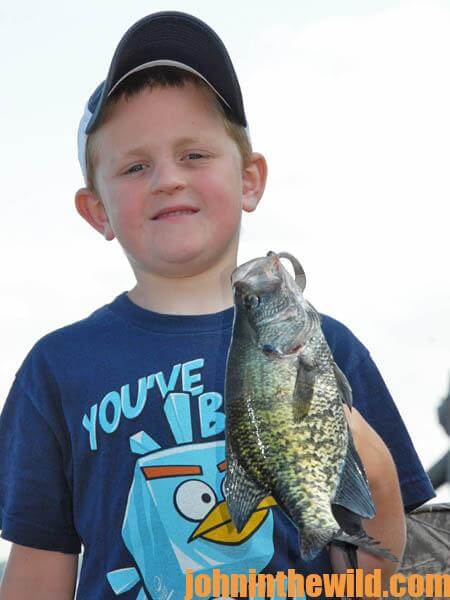 Several years ago, for 2 days in February, the weather had been pleasant as a warm front moved through Alabama where I lived. But the TV weatherman predicted that a major storm would hit before nightfall. My brother and I had been fishing a shallow-water beaver pond off a major river system with numbers of cypress trees growing in it. Because the pond was more-shallow than the river, the water in the beaver pond was warmer than the river water. Therefore, the crappie were more-active.
You, too, can take more cold-weather crappie if you can find beaver ponds, cut-offs, sloughs, coves and/or bays of major river systems that normally hold crappie during the winter months. Then, when there is a warm spell, that water will warm-up quicker than the river water. The crappie often will move into these shallow pockets and hold on submerged trees, stumps and/or the roots of live trees.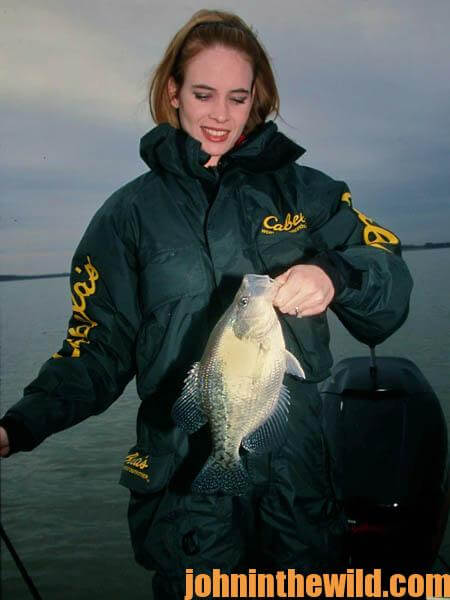 Although my brother and I had found the fishing to be very good during those warmer winter days, about 5 hours before the front was due to come in, the crappie went on a feeding spree. The reason was simple. We were in a warm-water region just ahead of a front. As most sportsmen know – both fish and animals tend to feed more aggressively ahead of a front. Since we were in a region where the crappie already were concentrated, then just before the front hit, we were able to catch the most and some of the biggest crappie we ever had taken. The front was fast-moving. As soon as we felt the air temperature drop only slightly, the crappie quit biting.
"Crappie: How to Catch Them Spring and Summer" that's now available from Kindle books and contains information on all aspects of fishing for crappie and the best, most-productive tactics from anglers all across the country. Also, you can learn more about crappie fishing from the Reelfoot Lake pros by purchasing the eBook, "Reelfoot Lake: How to Fish for Crappie, Bass, Bluegills and Catfish & Hunt for Ducks" by John E. Phillips. "Click here to get these books."
About the Author
John Phillips, winner of the 2012 Homer Circle Fishing Award for outstanding fishing writer by the American Sportfishing Association (AMA) and the Professional Outdoor Media Association (POMA), the 2008 Crossbow Communicator of the year and the 2007 Legendary Communicator chosen for induction into the National Fresh Water Hall of Fame, is a freelance writer (over 6,000 magazine articles for about 100 magazines and several thousand newspaper columns published), magazine editor, photographer for print media as well as industry catalogues (over 25,000 photos published), lecturer, outdoor consultant, marketing consultant, book author and daily internet content provider with an overview of the outdoors. Click here for more information and a list of all the books available from John E. Phillips.
EXPLORE MORE: you'll love these stories from John too