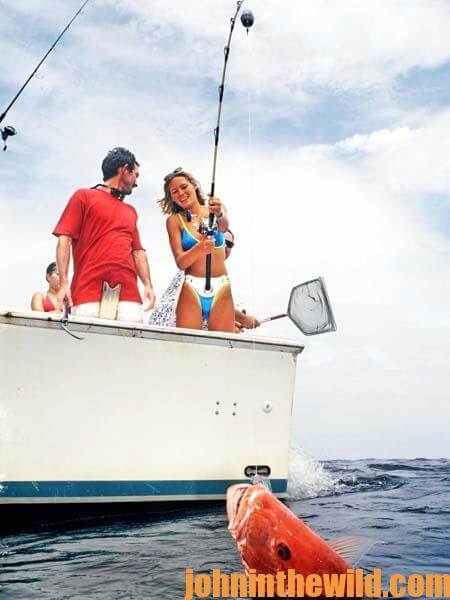 If you've been reef fishing for snapper, grouper, amberjack, scamp, king mackerel, cobia and a wide variety of different fish that hold on natural and artificial reefs, you know that you often ride for an hour or two before you start fishing. Next you fish for awhile. Then, you ride for an hour or two to get back to port. Most captains conduct their trips on the 1/3 principle that dictates that 1/3 of the time that you pay to fish, the boat will be running to get out to an area where the fish can be caught. For instance, on a 6-hour charter, generally you'll run 2 hours to get to the fishing grounds, you'll fish for 2 hours, and then you'll have 2 hours to come back to shore.
If you go on a 12-hour trip, you'll ride about 4 hours out to where you'll fish, which means you're getting farther away from the area where most reef fishermen fish. These further-out fish are more naïve and will bite more aggressively. Usually, you'll catch bigger fish than you will on a 4, 6, 8 or 10 hour trip, and you'll have a larger variety of fish you can catch and keep. You'll have more time to fish and catch fish than you will have if you've chosen a 4, 6, 8 or 10 hour trip. On the longer trips, your chances of catching bigger red snapper, king mackerel, cobia, wahoo, gray snapper, lane snapper and grouper are drastically increased.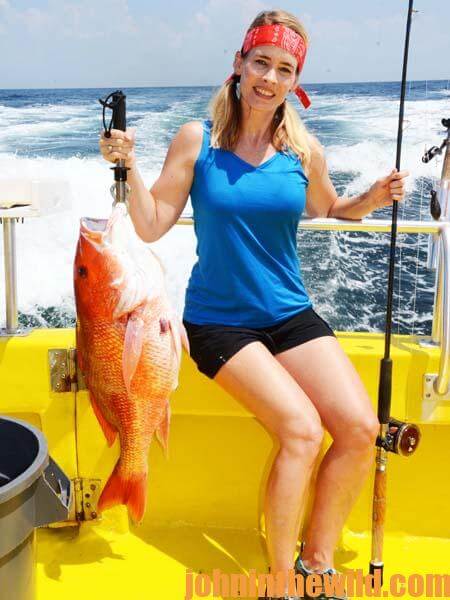 The major reason that longer trips cost more than shorter trips is the amount of fuel that the boat has to burn to get the anglers out to the deeper, less-pressured fishing reefs where the bigger and better fish live. "For this reason, I suggest that you try to take as long a reef fishing trip as your pocketbook allows," Captain Randy Boggs of the "Reel Surprise," based at San Roc Cay Marina, in Orange Beach, Alabama, says.
Another big advantage of reef fishing on a party boat is the party boat is a large boat, and most of them have air-conditioned cabins, which means you don't have to sit out in the heat during the entire trip. Also, you're allowed to take your coolers on board with you to carry water, soft drinks, sandwiches and snacks. Party boat trips are as much about the adventure as the catching of good numbers of fish. A party boat is also a great place to take youngsters on their first saltwater fishing trips. Since the boats are wider and bigger than many other types of charter boats, they don't roll and pitch with the waves nearly as much as smaller boats. The youngsters are less likely to have problems with motion sickness. Also when the boat is moving, they have plenty of room to move around, a place to be cool and play video games, color or read books. Party boats are also fun places for an annual family get-together. Many of these boats can carry 35 passengers or more. Everyone has room to fish and catch fish.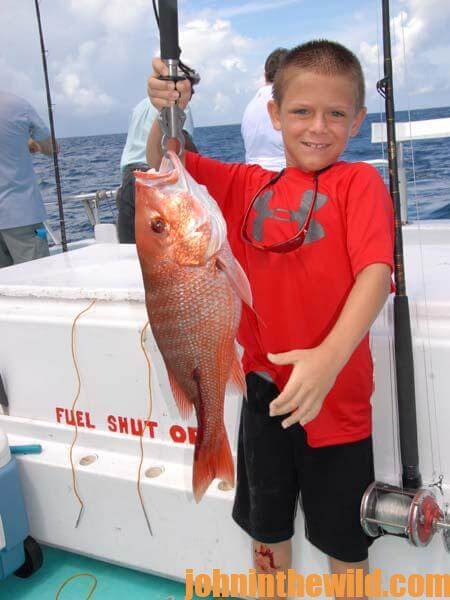 To learn more, click on these videos: https://www.youtube.com/playlist?list=PLGQmmVVCpUzqnVbg9ITi8EJz8Fzpz6P1W
You can call Captain Randy Boggs at 251-981-7173 or email at info@reelsurprisecharters.com.
For more information on fishing for saltwater species, get John's eBooks "Alabama's Offshore Saltwater Fishing: A Year-Round Guide for Catching Over 15 Species of Fish" and "Fishing Mississippi's Gulf Coast and Visitor's Guide." Click here to get these books.
Next: How to Catch More Saltwater Fish When Fishing on a Party Boat