John's Note: Turkey hunting in many states is just cranking up, and seasons will last until June in some places. Bob Wozniak, one of the true masters of turkey hunting in New York State, has hunted turkeys for about 40 years there and in other states and has come up with tactics that work everywhere for bagging wily gobblers. He has bagged a gobbler or called in a gobbler someone has taken every year that New York has had a turkey season. Let's look at some of Wozniak's best tactics for taking toms this spring.
Gobblers screamed in the distance as I moved in beside a big oak tree on the edge of a hay field.
Chris Kirby of Orchard Park, New York, the president of Quaker Boy Calls, and Bob Wozniak of Boston, New York, sat behind me. Once I got into position, Kirby gave three soft yelps.
A troop of jakes came trotting over the hill. I had my gun perched on my knee, ready to take the shot, if a longbeard ever appeared. The turkeys came straight to me in single file as I counted six, 1-year-old gobblers. As these jakes walked and fed less than 20-steps from where I leaned against the tree, I whispered to Kirby and Wozniak, "They're all jakes. But the birds we heard gobble were mature toms. One's got to show up."
I kept waiting but never saw a longbeard.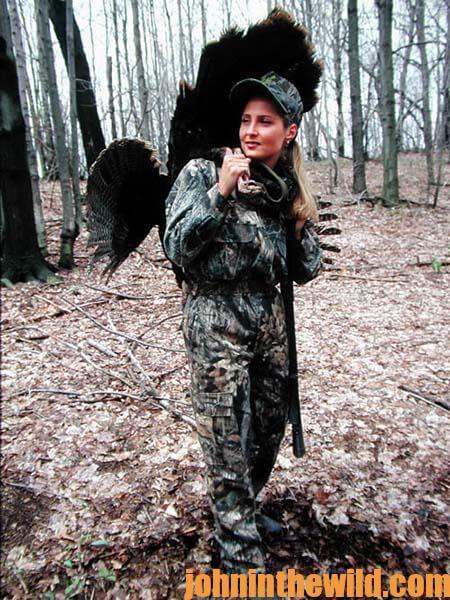 Finally, I heard Wozniak quietly say, "John, your gobbler is less than 35 yards from you, following five hens. You're on the wrong side of the tree to take a shot or to even see the bird." Once the jakes left, I slid back behind the tree where Kirby and Wozniak sat.
"John, if you only had sat on the side of the tree facing the turkeys instead of beside the tree, we'd be taking a longbeard home with us right now," Wozniak explained. "I know determining where a turkey will go is hard. I also realize your moving to the front side of the tree with those jakes close by would have been difficult. But when you've blocked off 50 percent of your field of view by sitting beside the tree instead of in front of it, you've lost your chance to take the longbeard. However, don't worry, because we'll try to find another turkey to bag."
To get John E. Phillips' eBook "Turkey Hunting Tactics," click here.
About the Author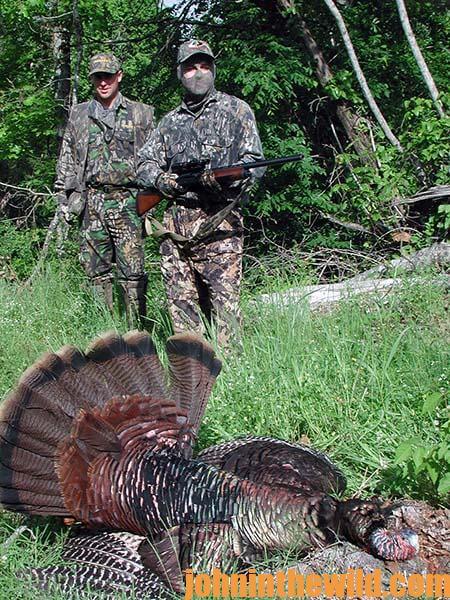 John Phillips, winner of the 2012 Homer Circle Fishing Award for outstanding fishing writer by the American Sportfishing Association (AMA) and the Professional Outdoor Media Association (POMA), the 2008 Crossbow Communicator of the year and the 2007 Legendary Communicator chosen for induction into the National Fresh Water Hall of Fame, is a freelance writer (over 6,000 magazine articles for about 100 magazines and several thousand newspaper columns published), magazine editor, photographer for print media as well as industry catalogues (over 25,000 photos published), lecturer, outdoor consultant, marketing consultant, book author and daily internet content provider with an overview of the outdoors.
EXPLORE MORE: you'll love these stories from John too