John's Note: Ronnie "Cuz" Strickland, the senior vice president of Mossy Oak/Haas Outdoors, Inc. www.mossyoak.com in charge of video and television production, has shot tournament archery and is a lifelong bowhunter. This week you'll learn how Strickland has passed on his hunting heritage to his children and grandchildren.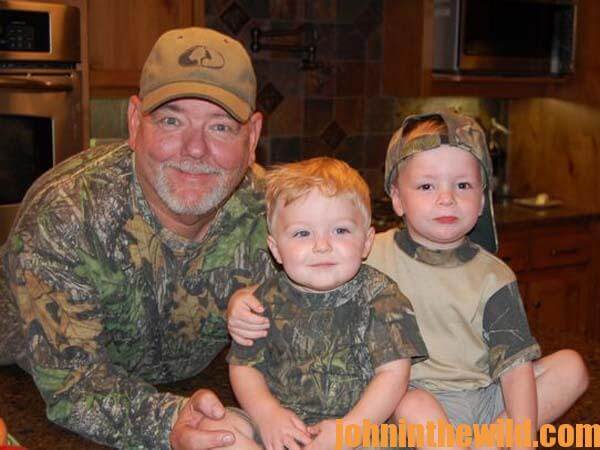 Both my daughters were really excited when each one of their sons took a deer. They are old enough now to understand the significance of passing the hunting way of life from me to them and then to my grandchildren. Matt's first deer was also a celebration of the land-management program that we instituted on our family farm. When we first bought the land, the property had been pasture. Immediately, we began to plant trees and bushes and put-in green fields to create deer habitat. At the same time, I searched for tree stand sites, and the best places to put out pop-up blinds from which my grandchildren could hunt. I also got chairs to put in the blinds. Then even when the grandchildren were small, they still could hunt with me and the rest of the family. We were also excited that one day the grandchildren would sit in the blind with me and learn to sit still, to be quiet and harvest deer. All my grandchildren were excited about shooting the crossbow, because as Matt said, "It doesn't make a loud noise, and it doesn't kick."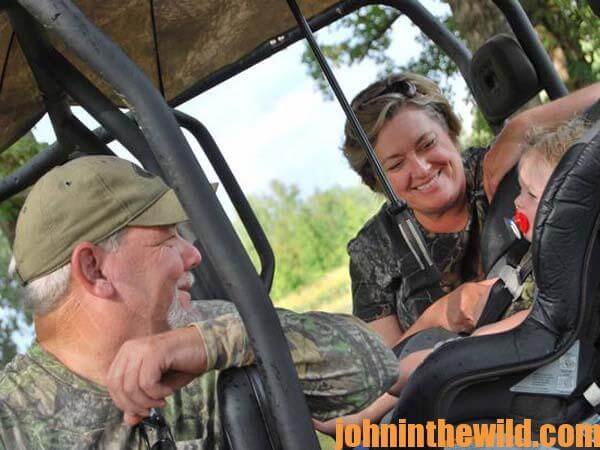 I've been a member of the PSE www.pse-archery.com Pro Staff for some years. I bought the first compound bow I ever saw from a pawn shop, and it only had one pin on it. Up until then, I had been an instinctive shooter. But when I learned to sight in with that one pin, I decided I could shoot any animal in the world with this new bow and this sight pin. I really fell in love with the compound bow. When the crossbow was reintroduced to the archery world, like everyone else, I was a little skeptical. But I thought, "The crossbow may get more people into shooting archery and into hunting." I wasn't really sold on it. I was content with shooting my compound bow. However, I know our numbers as hunters aren't growing. I'm in favor of anything that helps recruit more hunters into our sport. I finally decided that if the crossbow allowed younger hunters, older hunters and new hunters to come into the sport I loved, then I was all for it.
Until Blake Shelby told me to get a PSE Fang crossbow for Matt to hunt with, the crossbow was just a bow I never had considered owning. To be honest, I didn't know how they worked, I didn't know how to put them together, and I didn't know how effective it would be for Matt for hunting. But after following simple instructions, I took the crossbow out and put it together. Being able to sight it in dead-on at 10, 20 and 30 yards, I thought. "Wow, what have I been missing?" The Fang shoots 300 feet per second, which is about as fast as most bows on the market. Because the deer can react to the firing of a crossbow, just like they can react to the firing of a compound bow, the deer really needs to be at 30 yards or less, before you take the shot. The advantage to the crossbow is that a youngster, an oldster or a novice hunter only has to learn to line the dot up in the scope on the target they want to hit at 10, 20 or 30 yards and squeeze the trigger, especially if you use a Fieldpod http://www.btibrands.com. The Fieldpod supports the weight of the bow and holds it steady. The hunter can move it in any direction they need to, to get the shot. To be honest, I was shocked at how accurate the PSE Fang crossbow shot. After Matt took his deer, I got another Fang crossbow. The grandsons have their names on their crossbows.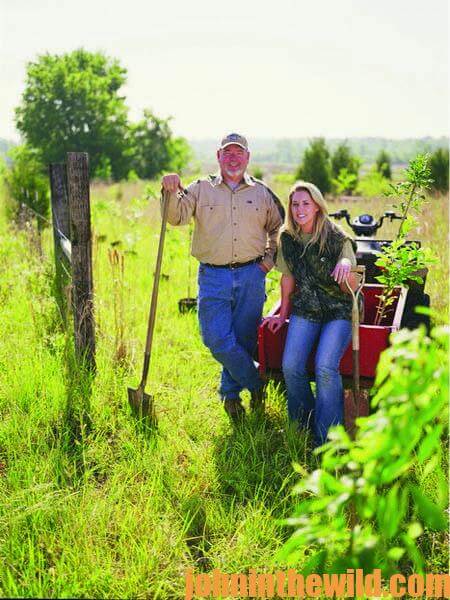 My 10-year-old granddaughter, Avery, has been turkey hunting with me a couple of times, but she hasn't really gotten interested in hunting yet. That's okay. We're not rushing her. She's my fishing buddy. She'll go fishing with me at the drop of a hat. She's even learned how to skin catfish. On our first catfishing trip, after we had caught and cleaned the catfish, Miz Pam, her grandmother and my wife, cooked them up for supper. Avery looked up at me and said, "Pop, this is cool. We caught the catfish. We cleaned the catfish, and now we're eating the catfish." When Matt shot his deer, and everything had settled down at the house, Avery came up to me and said, "Pop, call Walker, and tell him about Matt's deer. He's our hunting buddy."
I think it's a gift from God to be able to see my grandchildren enjoy hunting and fishing like I do, and like their mothers and dads always have. Children need hunting mentors who will go with them, sit in the blinds and have plenty of snacks, binoculars and all types of activities for them, until they're old enough and strong enough to learn to shoot a crossbow, a compound bow and/or a gun. Then, they need their mentors to put in time teaching them about the outdoors. In our busy world today, finding that time is often really hard for moms and dads, but I know that the rewards for teaching my grandchildren to hunt, fish and love the outdoors are well worth my investment and time.
To learn more about deer hunting, you can get John E. Phillips' Kindle eBooks, "How to Hunt and Take Big Buck Deer on Small Properties," (John's latest book), "How to Hunt Deer Up Close: With Bows, Rifles, Muzzleloaders and Crossbows," "PhD Whitetails: How to Hunt and Take the Smartest Deer on Any Property," "How to Take Monster Bucks," and "How to Hunt Deer Like a Pro," or to prepare venison, get "Deer & Fixings." Click here to get these books.
Share this page with a friend!
About the Author
John Phillips, winner of the 2012 Homer Circle Fishing Award for outstanding fishing writer by the American Sportfishing Association (ASA) and the Professional Outdoor Media Association (POMA), the 2008 Crossbow Communicator of the year and the 2007 Legendary Communicator chosen for induction into the National Fresh Water Hall of Fame, is a freelance writer (over 6,000 magazine articles for about 100 magazines and several thousand newspaper columns published), magazine editor, photographer for print media as well as industry catalogues (over 25,000 photos published), lecturer, outdoor consultant, marketing consultant, book author and daily internet content provider with an overview of the outdoors. Click here for more information and a list of all the books available from John E. Phillips.