Editor's Note: Ryan Solomon, who lives outside of Aguilar, Colorado, is a guide for Fulldraw Outfitters (https://www.colorado.com/hunting/fulldraw-outfitters). Solomon hunts private and public lands and guides for antelope, mule deer, whitetail, elk, mountain lions, bears and turkeys. Solomon is 33-years old and has been guiding for 16 years. In southeast Georgia, Solomon's family owns the 9,500-acre hunting planation, Gopher Plantation (http://www.gopherplantation.com/), where he guides there for deer, whitetails, hogs and quail.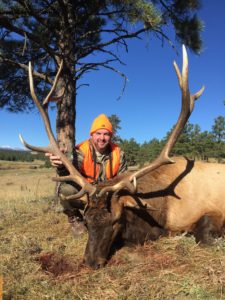 One time, I was hunting with two friends from Georgia on private lands we had permission to hunt. We saw some elk out in a field. As we watched them, just at daylight, they jumped a fence and went on some private land where we didn't have permission to hunt. Both private properties adjoined National Forest Service land. I told my friends "I know that those elk are going to bed on the National Forest Service land where we can hunt, but I think our best game plan is to come back this afternoon. I'll make a big loop and get behind the herd, while they're still bedded down, and try to spook them. This will go either one or two ways: they'll either return to this property that we have permission to hunt, where they've fed this morning, and we should be able to get a bull; or, they'll go on the neighbor's property where we can't hunt them."
That afternoon we agreed that I would go up to the head of the canyon where I knew the elk were bedding, and because the wind would be at my back, my human odor should blow down into the canyon and spook the elk. Then my friends possibly could take a bull, if the elk ran back onto the private land we had permission to hunt. My buddies stayed down on the private land, and I went to the head of the canyon with the wind to my back. Within a few minutes, I s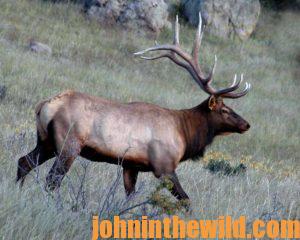 aw the lead cow stick her head up, she broke and ran, and the rest of the herd followed her, but they hadn't seen me. After the elk had run some distance, they didn't know what had spooked the lead cow that had made her run, so, they settled down and started feeding. The only elk that was spooked was the lead cow that had seen me. I already had identified an escape route that I thought the elk would take when they left their beds. As the elk filtered out along that escape route onto the private land where my buddies were waiting, finally the herd bull gave one of my friends an open shot, and he took a bull elk that scored 320 inches.
To learn more about hunting elk, check out John E. Phillips' book, "Elk: Keys to 25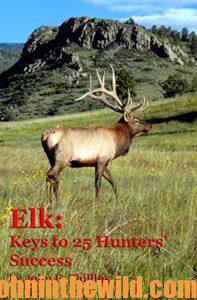 Hunters' Success," available in Kindle, print and Audible at https://amzn.to/2IDszQk
Tomorrow: Ryan Solomon's Biggest Mule Deer and Hunting Hybrids