John's Note: You can wear the best-quality camouflage, use outstanding turkey calls and employ all the tactics you learn from videos, books and magazine articles, and you still may not go home with a gobbler, if you're hunting in a place that doesn't hold a turkey. To have a successful turkey hunt, you first must find a gobbler to hunt. And, to be successful, you need to locate more than one gobbler every day you're afield, I've found in my 50 years of chasing toms. This week I'm sharing some of the most-productive ideas for hunting turkeys that people have taught me to successfully take toms this spring.
"When I plan to hunt a new location, I scout the area before turkey season opens," my friend Chuck, who is an avid turkey chaser, explains.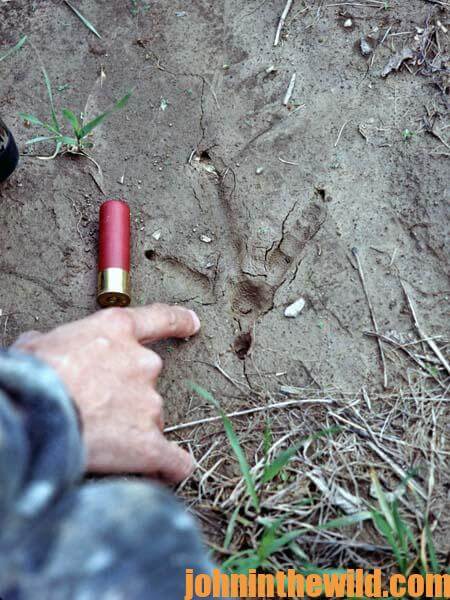 "I learn what the turkeys eat and their daily-movement patterns." When Chuck scouts, he quickly covers as much ground as possible. He also pinpoints the locations of as many turkeys as he can each day he scouts. Chuck realizes that like you or I, if he carries a turkey call with him on a scouting expedition, sooner or later he'll take that turkey call out of his pocket and call to a gobbling bird. "Regardless of your will power, if you have a turkey call in your pocket, vest or anywhere else on your body, you probably will pull it out of your pocket and use it," Chuck emphasizes. "Never use a turkey call when scouting for gobblers because you'll educate the gobbler you want to take."
To solve this problem, Chuck removes all his turkey calls from his pack, vest and clothes before he leaves home. He'll replace them with a variety of locator calls. To learn turkeys' movement patterns, Chuck listens to turkeys gobble after they fly down off the roost to learn . . .
* where they go,
* why they go there,
* where they strut,
* where they feed,
* where they loaf in the middle of the day and
* how they walk back to the roost.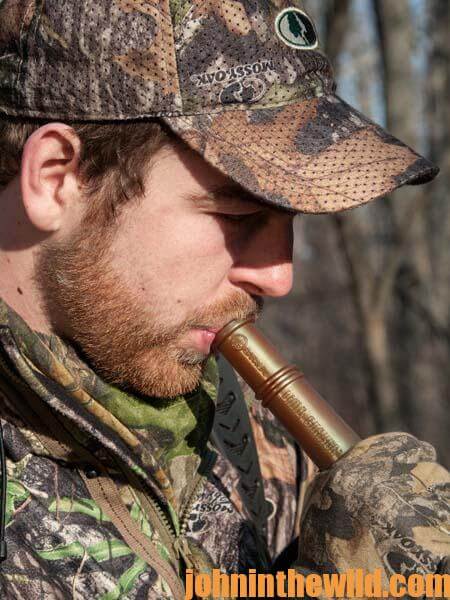 He likes a crow call, a shock gobble owl call, a hawk call, a pileated woodpecker call and a coyote call to locate toms. By blowing these calls while scouting, he can make the turkeys gobble and then determine their directions without the turkeys seeing him. "Different calls will make turkeys gobble at various times of the day," Chuck reports. "A turkey that won't gobble to an owl call may gobble every time you blow a woodpecker call. A turkey that doesn't answer a crow call may sound-off each time you use a hawk call. A gobbler that won't answer any of the other calls may gobble when you blow a coyote howler. By carrying a wide variety of locator calls with you, you can change calls until you discover one the turkey will answer."
To take a turkey, regardless of where you hunt, you must go to the gobbler's destination before he arrives there. Often, you may not have to use a locator call once you discover the turkey's route and learn his daily routine. "Over the years, I've learned that when hunting hilly country, turkeys usually end-up around the bottoms of the hills," Chuck mentions. "When I scout early in the morning, I'll use locator calls from the ridge tops to find the turkeys in the bottoms." Turkeys frequent the fertile grounds at the foot of hills to search for young sprouts and insects. These areas stay cooler longer as the day progresses and generally have water near or in them. Also to find spring gobblers, you need to locate the hens in feeding sites and in fields.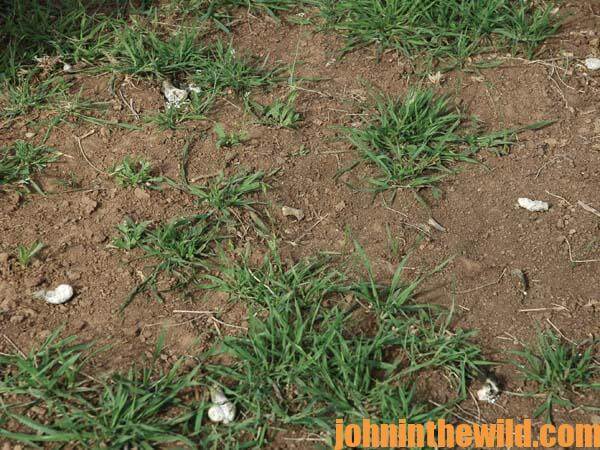 To learn more about turkey hunting from the masters, get these Kindle eBooks by John E. Phillips, including: "The Turkey Hunter's Bible (available as an eBook or in paperback)," "PhD Gobblers: How to Hunt the Smartest Turkeys in the World," "Turkey Hunting Tactics," "How to Hunt Turkeys with World Champion Preston Pittman," "The 10 Sins of Turkey Hunting with Preston Pittman," and "Outdoor Life's Complete Turkey Hunting." Click here to get these books.
EXPLORE MORE: you'll love these stories from John too