Editor's Note: "The fastest I've ever finished a two-angler limit of 60 crappie was 45 minutes," Tony Adams, a crappie farmer on Alabama's Lake Eufaula on the Chattahoochee River, explains. "Catching 60 crappie in 1-1/2 hours isn't uncommon, and most of the time from April to October, my two fishermen will catch their 60-crappie limit – 30 each – in 3-1/2 hours or less." As the great baseball player Dizzy Dean once said, "If you've done it, it ain't bragging," and I've seen Adams do it. In the movie, "Field of Dreams," the voice in Kevin Costner's head told him, "Build it and they will come," so, he built a baseball field in the middle of an Iowa corn field that people paid to come and see. Tony Adams builds crappie condos throughout Lake Eufaula to provide places to fish and catch crappie. He also pre-scouts his underwater structures before trips to identify locations with the most crappie on them. We asked Adams how, where and with what he builds these underwater structures for crappie fishing and why he puts them out. You can use these same tactics to make your crappie lake a reliable place for you to find and catch crappie throughout the year.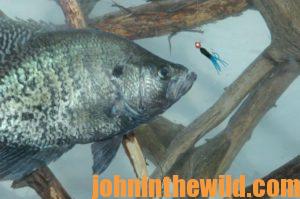 When I first started creating underwater structure for crappie to hold in, we'd cut green bamboo, put it in a 5-gallon bucket, fill that bucket halfway full of water, pour in 60 pounds of dry concrete, take that structure out into the water and sink it. However, we soon learned that green bamboo, when it's sunk underwater, tends to rot from the inside out. That sunken green bamboo feels mushy like okra after it's been boiled.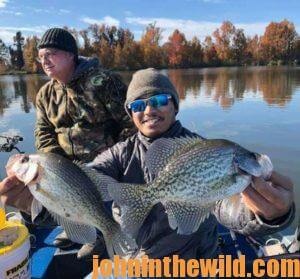 However, we began cutting the bamboo with machetes, an electric or s reciprocating saw or loping shears like you use to trim limbs off fruit trees, then laying it out in the sun to get the sun's heat to dry out the limbs and the bottom of the bamboo and not putting the bamboo on a flat structure, so the air can circulate around the bamboo. If we cut bamboo in the winter months, that bamboo may require two or three months to dry it. However, if we cut it in the summer months, it usually dries in two to three weeks. Next we cut the tips of the cane to the lengths we want them to be. To sink bamboo in 30 feet of water, we want it to stand up to 15 feet high out of the bucket. Once our cane dries, and we've cut it to the desired length, we'll take a 5-gallon bucket, fill it halfway up with water and then slowly pour a 60-pound bag of concrete into the bucket to mix with the water. We'll put our cane in the wet concrete. Most of our cane stands straight-up, although some is angled out to the side. During the summer months, the concrete will set-up and be hard and cured in three to four days. Then I leave my structure sitting in my backyard – usually until January or February – the time I sink most of my crappie structure. I'll generally have between 50 and 100 buckets ready to go before January and February. This crappie habitat cut from cane, cured and put in concrete lasts three to four years or longer.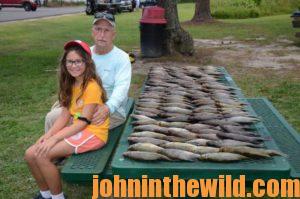 To get in touch with Adams, call him at (334) 695-3003, or go to his Facebook page, "Gone Fishing with Tony Adams" at https://www.facebook.com/Gone-Fishing-With-Tony-133709770592006/ and see where he posts pictures every day that he takes anglers out fishing.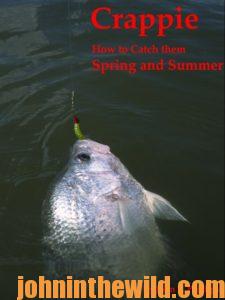 To learn more about crappie fishing, check out John E. Phillips' book, "Crappie – How to Catch Them Spring and Summer," available in Kindle and print versions at http://amzn.to/WGaJLT and Click here for the Audible link. You may have to cut and paste this link into your browser. (When you click on this book, notice on the left where Amazon says you can read 10% of this book for free and hear 10% for free).
Tomorrow: Other Materials for Making Crappie Habitat with Tony Adams