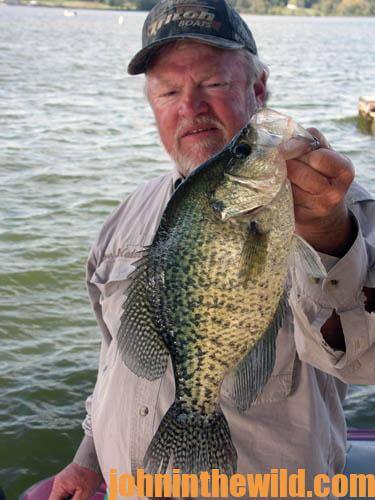 Editor's Note: Are you tired of going fishing and not catching any crappie? Would you like to eliminate some of the guesswork from finding and taking crappie? Would you like to know the secret haunts and specialized techniques that will help you take speckled sides on every outing? Crappie-fishing guides and tournament crappie pros must find and take papermouths every day they're on the water. They've unlocked many of the mysteries crappie have held beneath the surface for years, and this week we're covering some of their most-productive tactics.
Steve McCadams of Paris, Tennessee, is a fulltime crappie fishing guide at Kentucky/Barkley lakes, who says, "If you want to catch crappie under various water and weather conditions every day of the year, then you have to put out habitat in which crappie can hold. I place treetops, stake beds, willow trees and brush in the water to bring the crappie and the fishermen closer together.  By sinking habitat in old reservoirs, you actually can improve the crappie fishing, because much of the original cover may be gone.
"Although no place is a bad spot for building a brush pile, some sites do produce more crappie than others. The more cover you sink for crappie, the more crappie you'll be able to catch. I sink cover in several different depths and let the crappie decide where they prefer to be. Crappie will be in the shallow water cover when spawning time is near. If the spawn is on, and the lake level drops drastically, the fish will move to deeper cover. By having cover sunk at three different depths in the same area, generally you can locate fish at any time of the year. For instance, I may sink brush in 8 feet of water, besides sinking another pile of brush in 12 feet of water and yet another in 18 feet of water in that same general location. Then no matter the time of the year or what the weather and water conditions are, the crappie in that area have brush on which to hold and relate."
To contact McAdams, visit https://www.stevemccadams.com/, or call 731-642-0360.
Tony Adams, a crappie fishing guide on Alabama's Lake Eufaula, has more  than 300 fish attractors set-out at Lake Eufaula that have been very successful. Adams reports that, "I build my reefs out of 5-gallon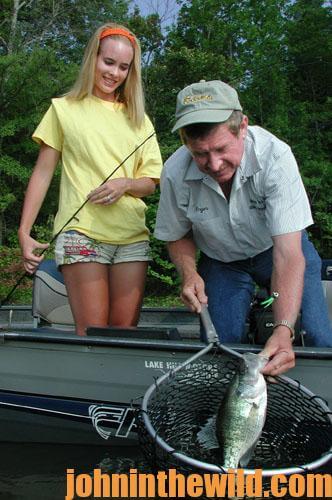 buckets. I cut river cane and put those canes in the bucket, leaving about 10-12 feet sticking out of and above the bucket. Then I mix up and pour concrete in each of the 5-gallon buckets. At the locations where I'll put these artificial reefs, I generally place three buckets in the same spot. By building these buckets during the week, I can take the new buckets with me every time I go fishing and create a new reef. They're easy to load and unload out of the boat, they stand up straight on the bottom, and I sink these buckets in 20 feet of water. This way, the cane stands up at 8-10 feet off the bottom, and that's the depth where I catch most of my crappie all year long."
For more information on Tony Adams and crappie fishing, call 334-688-7505 or email tony.adams@marvins.com.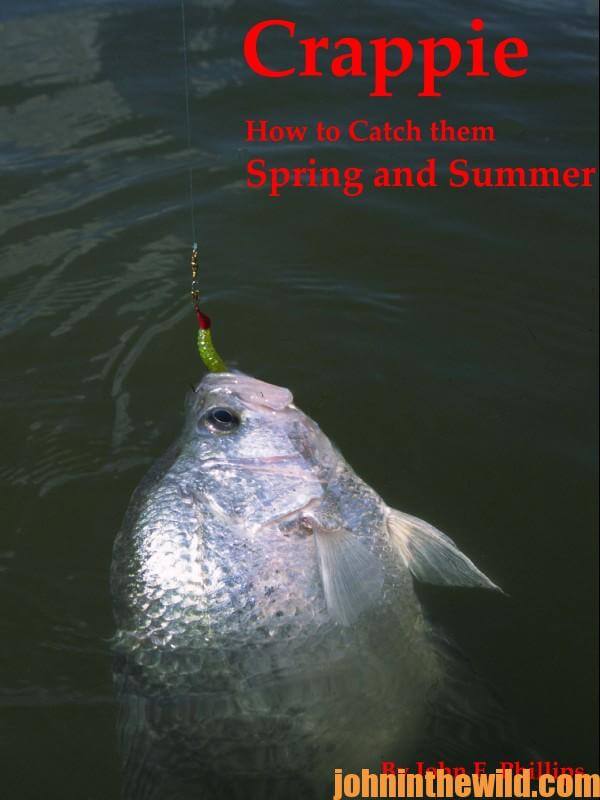 To learn more about fishing for crappie, check out John E. Phillips' book, "Crappie – How to Catch Them Spring and Summer," available in Kindle, print and Audible versions at http://amzn.to/WGaJLT.
Tomorrow: Study the Weather and Match Jig Colors to Water Conditions to Catch More Crappie
EXPLORE MORE: you'll love these stories from John too