John's Note: Productive crappie fishing doesn't end when the spawn is over, but crappie fishing does change. Many nice slab fish still can be caught, if you know where to find them and how to catch them. A few weeks ago I was fishing with Billy Blakely of Bluebank Resort (www.bluebankresort.com, 877-258-3226) on Reelfoot Lake on the border of Tennessee, Kentucky, Missouri and Arkansas.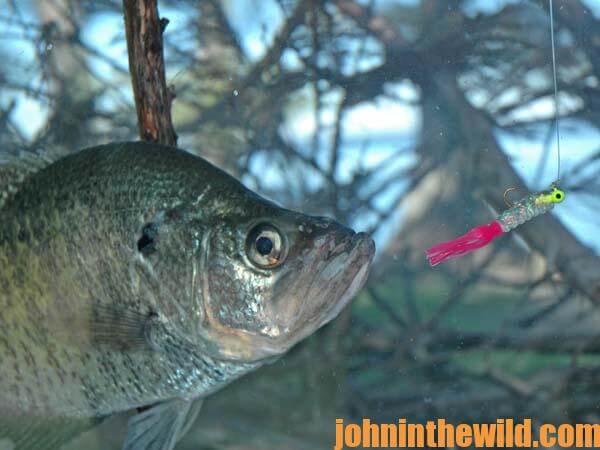 Billy Blakely:
At first light, Blakely and I started shooting docks for crappie. Besides being a duck-hunting mecca, Reelfoot Lake is also known as one of the country's best crappie, bluegill and catfish lakes. Almost every dock on Reelfoot has brush piles sunk along the sides of the docks, under the docks and out in fronts of the docks. According to Blakely, "Many times the crappie will move under these docks and into the brush, not only during the night, but also in the early-morning hours to feed on bait fish. If we start shooting docks at first light, we have the best chance of catching those crappie that move in at night and usually stay under the docks until the summertime sky gets hot and bright. Then they may move out to deeper water. However, if the dock is big and can provide a lot of shade, we can catch crappie shooting docks all summer long." Once again (see Day 1), Blakely is using a 1/16- or a 1/24-ounce jig on 4-pound-test line with a B'n'M (www.bnmpoles.com) dock-shooting rod and a spinning reel. To my surprise, even though the water and air temperature was really warm in the morning, we both caught some nice slab crappie.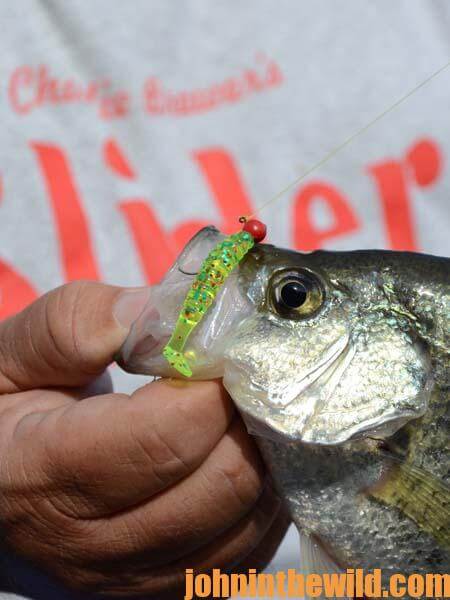 Scott Williams:
John's Note: Thirty-five-year-old Scott Williams of Cochran, Georgia, loves to shoot floating docks during the summer months. I met Scott and his dad, Billy Williams, this summer when Crappie Masters (www.crappiemasters.net) was holding a tournament out of Cooter's Pond on the Alabama River near Prattville, Alabama, but these summertime crappie tactics pay off anywhere in the summer. Scott and Billy won the Crappie Masters' Alabama State Championship fishing nearby Lake Jordan.
After the tournament ended, Scott and I went crappie fishing at Cooter's Pond. Not more than 100 yards from the boat ramp, Williams spotted a floating dock. "We should be able to go over to this dock and catch at least enough crappie for a family fish fry," Williams explained. The dock was supported by styrofoam encased in plastic. Each one of these plastic pontoons had a groove cut in the plastic that created about a 4×4 inch hole right on the edge of the water. As I watched, Williams shot his jig as far back under that hole as he could shoot it. Then he let his Road Runner (www.ttiblakemore.com) jig head with a Johnson (www.johnsonfishing.com) grub fall to the bottom vertically. He watched his line as the jig fell. Each time that line jumped slightly, he pulled a crappie out from under that floating dock.
Finally, when I couldn't stand the pressure any longer, I asked, "Why are the crappie up under the dock, and why are you shooting that dock with a jig?" Williams told me, "When the weather gets hot, the crappie are looking for any kind of shade they can find. Floating docks are usually created to allow a dock to sit in deep water without having to use poles or pilings to hold it in place. I like to shoot my jig as far back up in that hole as I can shoot it or skip it, because this is where the crappie find the most shade. Oftentimes when a floating dock is over deep water, the crappie will suspend somewhere between the surface and the bottom. So, by allowing my jigs to fall from the surface to the bottom, I'm putting small baits in front of the crappie that he will want to eat." I asked, "Do crappie hold under floating docks just during the summer months?" Williams answered, "The crappie will be under docks all year long. I know some tournament crappie fishermen who only fish docks all year long and do very well."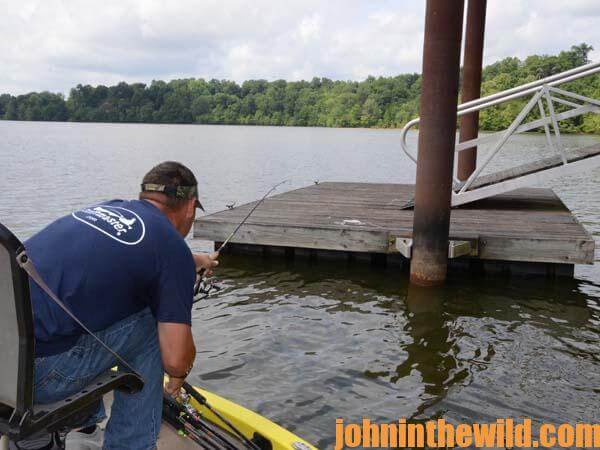 To learn much more about crappie fishing, get John E. Phillips' Kindle eBooks and some print books, "Reelfoot Lake: How to Fish for Crappie, Bass, Bluegills and Catfish & Hunt for Ducks," "Crappie: How to Catch Them Fall & Winter," "Crappie: How to Catch Them Spring and Summer," "Catch Cold Water Crappie Now" and "Catch Crappie All Year: Fishing a Single Pole, Using No Boat and Farming Crappie" by going to johninthewild.com/books.
To receive and download for free "The Crappie Catchers' Cookbook," by John and Denise Phillips that offers free recipes, go to http://johninthewild.com/free-books.
Next: Catching Summertime Crappie after the Spawn
EXPLORE MORE: you'll love these stories from John too