Editor's Note: Many deer hunters today are exploring shooting muzzleloaders like their ancestors did to hunt deer. You need to check the state's regulations where you plan to hunt, because the rules vary from state to state. Some states offer muzzleloading-only seasons or allow muzzleloading during their primitive weapons' seasons. Some states that don't allow muzzleloading still may allow muzzleloading for various big-game species on specific WMAs. Some states have specific rules governing the use of pelletized powders, scopes, 209 primers, sabot and enclosed ignition. Arizona is considered one of the most relaxed states for muzzleloading laws. Consider muzzleloader hunting for deer to enjoy yet another facet of the outdoors.
The third class of black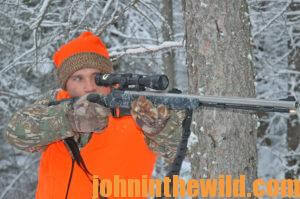 powder hunter may be known as the ultimate woodsman. This sportsman doesn't have to take a deer during the season to prove his hunting ability. He has bagged many deer throughout his lifetime. Now he only hunts for the biggest and best trophies.
The tenderfoot and the woodsman hunters (see Day 1) have similar hunting patterns. They will go into the woods just at daylight or a little before. They will stalk or stand in the area where they can see the farthest or cover the most ground. They generally will hunt until 11:00 or 11:30 am, come out of the woods at lunch, reenter the woods at about 1:30 pm and plan to hunt until 10-15 minutes before dark. The tenderfoot and the woodsman will hunt the open places with their blackpowder guns where they have the best chances of seeing the most deer at the greatest distances. Many of these men will be successful at taking both bucks and does.
This type of hunting will create great hunter pressure over most of the area to be hunted. So the only place of refuge will be the places that are too thick for the hunters to penetrate or too dense for them to see very far. With all the moving and shooting, the big bucks will retreat to the heavy cover. And, that's where you'll find the ultimate woodsman.
To learn more about hunting deer, check out John E. Phillips' book, "How to Hunt and Take Big Buck Deer on Small Properties," available in Kindle, print and Audible versions at (http://amzn.to/1vIcj4m).
Tomorrow: Thick Cover – Where Blac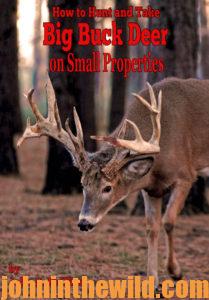 kpowder Hunters Find Trophy Deer