John's Note: Keith Tate (205-527-1862) has been training coon dogs for 15 years, mainly for Dexter Whatley of Kildare Junction in Cass County, Texas. To produce dogs that have the potential to be Grand Nite Champions, the trainer and the owner of the dogs must have the same philosophy about the dogs that are bought and trained. Even though each man performs a different task, they work in harmony like the defensive coordinator and the offensive coordinator on a professional football team. Tate and Whatley share the same mindset of what's required to produce a Grand Nite Champion coon hound.
Phillips: Keith, as a trainer, how do you know whether a coon dog has the ability to become a Grand Nite Champion?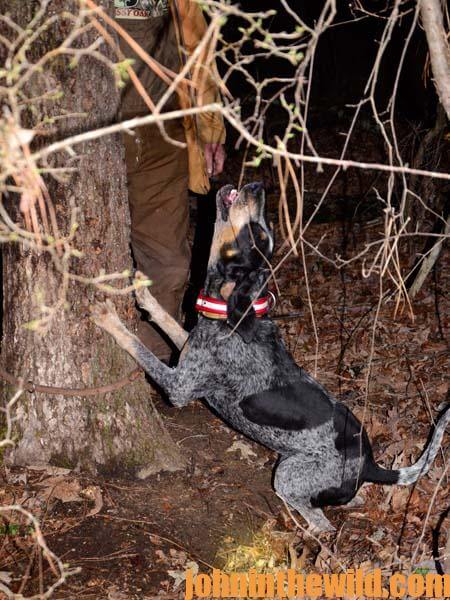 Tate: I like to take the dogs I'm training out and pleasure hunt with them by themselves to see if they can find and tree a coon. Also, I can tell if they have a tendency to chase possums, deer or armadillos. Usually, when you take a coon dog out for several nights and hunt it, you can learn how good that dog possibly may be.
Phillips: Okay, once that dog becomes a Nite Champion, what do you look for to determine whether or not the dog has the ability to become a Grand Nite Champion?
Tate: I want to see how dominant that dog is. I want to see if it's prone to hunting by itself, or if it prefers to pack (hunt with other dogs in a cast). A cast is a pack of coon hounds hunting together. When I see a dominant dog that can find and hunt his own coon and doesn't necessarily pack with the other dogs, this type of dog usually has a good chance of becoming a Grand Nite Champion. The other dogs that aren't independent businessmen but prefer to run with the pack probably won't become Nite Champions and not Grand Nite Champions. Dogs are kind of like people. I barely escaped high school, so I knew for certain that I wouldn't become a doctor, a lawyer or a nuclear physicist. Coon dogs are the same way. To become a Grand Nite Champion, a coon dog must to be independent and hunt for himself. Also, he has to have the nose and brains to find and tree a coon, regardless of what the other dogs in the pack do.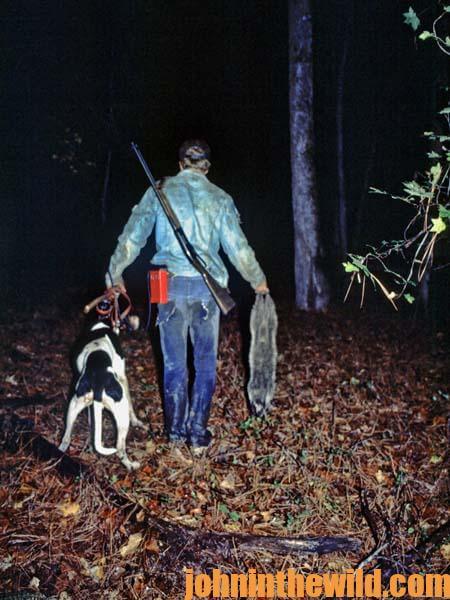 Phillips: Keith, how long is required for you to determine if a Nite Champion has the potential to become a Grand Nite Champion?
Tate: Usually 6 months or less. I have produced a Grand Nite Champion in less than 6 months previously. Dexter Whatley, the man I train coon dogs for, already had made the dog I was training – a Nite Champion named Diamond W's Jake of Diamonds. So when I got Jake, we felt he already had the qualities to become a Grand Nite Champion. All I had to do was run the roads and take the dog to enough competitions for him to win five different hunts. During those 6 months, I only took Jake to five hunts to finish him as a Grand Nite Champion, but I took him to big national hunts like Bluetick Days (http://www.bluetickbreedersofamerica.com/events.html) and Redbone Days (http://www.ukcdogs.com/Web.nsf/WebPages/Coonhounds/MajorEventSchedule).
Phillips: Keith, why do you prefer to train female bluetick hounds?
Tate: When I was a youngster and went out into the country where my family had lived for years, my granddad let me shoot rabbits and squirrels. My granddad had a bluetick female that was 14-years old. She was so old that she wouldn't tree a coon. Physically, she just couldn't run hard and fast enough to catch a coon. However, she could tree a possum. So, when I was a youngster, I thought following that dog and watching her tree a possum made me a big-game hunter. I really looked forward to the nights that me and that old dog spent together. I guess I found my love of bluetick hound females from that old dog, and I've never lost that love. Also, my owner Dexter Whatley likes to buy and have me train bluetick females. Dexter bought a bluetick named Sherry's Abby-Gal that was an awesome coon dog.
Phillips: Dexter, why did you buy this particular female bluetick named Sherry's Abby-Gal?
Whatley: Her mother was bred to a bluetick male by the name of Smokey River Chief, and she had been bred to that male several times. That female produced several Grand Nite Champions from those litters. This female was line bred and had Grand Nite Champions on both her mother's side and her daddy's side of her pedigree. So, when you find a female like this, you know that she has some good genetics. Since she had produced three Grand Nite Champions from three different litters, we felt certain that her pups would be carrying some of those same genes and had the potential to become a Grand Nite Champion as both her mother and daddy had. She had the same high dollar male – like Smokey River Chief – on her daddy's side of her pedigree and on her mother's side of her pedigree.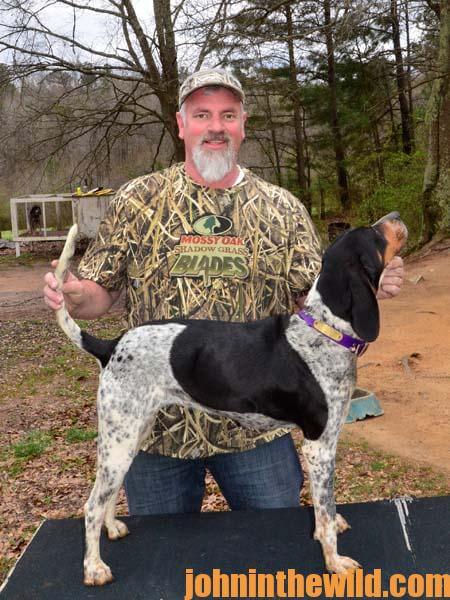 Click here to find Kindle and print books written by John E. Phillips about all kinds of outdoor subjects.
EXPLORE MORE: you'll love these stories from John too