Editor's Note: You can have an opportunity to harvest a monster-sized whitetail by learning these 10 secrets.
Secret #2: Find the Buck Deer No One's Seen:
If you want to take a trophy buck, you have to ask yourself two questions. Do I want to hunt in a state where I have an extremely-high chance for taking a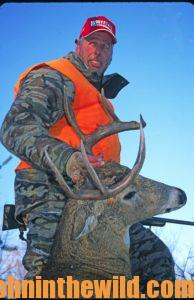 monster buck? Or, do I want to grow monster bucks on the lands I already hunt? Regardless of which answer you chose, you'll need to invest time and money to bag the buck of your dreams.
In my opinion, identifying where the monster bucks are that no one else knows about pays the best buck dividends. Bigger, older-age-class bucks have outsmarted all the hunters who've tried to take them. They know where hunters enter the woods, eat their lunches, smoke cigarettes, spit tobacco or dispose of their candy wrappers and sandwich bags. Their noses tell them everything they need to know about the hunters in their woods and how to dodge them. You can't simply hunt bucks in the same places where you and everyone else has hunted before and expect to encounter a trophy buck.
To bag these bucks, you must develop a method to hunt in spots where no one else hunts. You may have to wear waders, carry a canoe and paddle to remote spots and/or cut brush in the summertime to get into thick-cover areas. You may have to hunt behind the club house, within sight of a major interstate or in a small patch of cover out in the middle of a 100-acre cow pasture. Usually you'll have to work harder than you've ever worked before to bag a monster buck. You'll also have to develop new and better tactics than everyone else has used to find and take these deer.
Secret #3: Develop Game Plan for the Off-Season:
To consistently take big bucks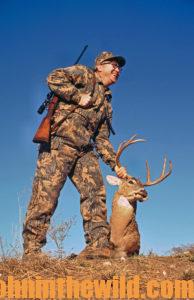 every season, you'll have to scout more in the off-season than you hunt during hunting season. You'll most likely see a trophy buck and learn the most about its habits and haunts before or after hunting season than at any other time of the year. When hunters leave the woods, the bucks will expose themselves more often in open areas. They'll use well-established trails, come out in agricultural fields more frequently and move out of thick-covered areas in daylight hours.
Mark Drury, Co-Owner of Drury Outdoors (https://www.druryoutdoors.com/) and founder of MAD Calls (https://www.flambeauoutdoors.com/mad), once told me, "You can go into the deer's bedding area after hunting season and not worry about spooking bucks because they'll have a full year to reestablish these bedding areas. Once you get inside that bedding site, you'll often find shed antlers and discover trails you've never seen before. The hunters who take big bucks hunt all year long. They scout intensively during the off-season. Then, when they go into the woods with their tree stands and either their bows or their rifles, they're prepared to harvest the bucks they've already pinpointed and learned how to hunt."
To learn more about hunting for deer, check out John E. Phillips' bowhunting books, available in Kindle, "Bowhunting Deer: Mossy Oak Pros Know Bucks and Bows" (http://amzn.to/1QGvdQx) and "Bowhunting Deer: The Secrets of the PSE Pros" (http://amzn.to/VBr1qW).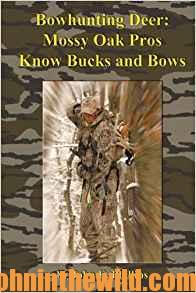 Tomorrow: Secret #4 – Create A Place to Take a Trophy Buck Deer