John's Note: A good hunting club or camp can be a piece of heaven – but sometimes things don't work out the way they should. Here's how you and your friends can make sure you'll all be happy with your hunting club set-up. Now's the time to think about the most-productive hunting clubs and decide how to set-up one to have the fewest hassles. 
Every club will have a different set of rules, according to its geographic region, method of hunting and personalities of its members.
However, there are some rules that are universal to good hunting clubs, and some decisions that all clubs must make.
1) A good hunting club will make a violation of the game laws an ejection offense. Any hunting club that does not abide by the game laws of its state is not a hunting club but rather is a haven for renegades and outlaws and should be abolished.
2) A universal guest rule should be in place. Most quality hunting clubs with which I am familiar include the members' children who reside in the same household as the member or who are still in high school as members of the club also. But these youngsters must be accompanied by the club member for the youngster to enjoy the rights and the privileges of the hunting club. One club I once belonged to had 6 days a year that members could bring one or two guests to hunt. But during the rest of the year, no guests were permitted on club lands. The club's thinking was that the members paid the dues that maintained the club and took care of the game. So, the members were entitled to hunt and harvest the game on the land – not outsiders who were guests. Another club where I was a member had rules that stated that each club member could have one guest accompanying him at any time he hunted, if the member so chose. No matter which guest policy a hunting club decides to adopt, that policy should be absolute, so that it is fair to all members.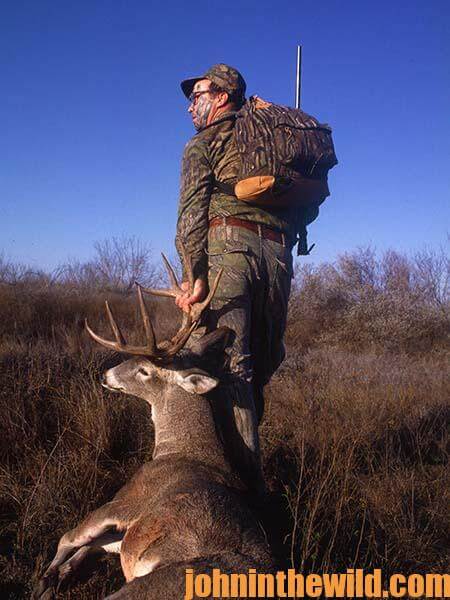 3) A third rule that solves many problems is that anyone who uses the clubhouse or cooks at the clubhouse, trailer or whatever facility is provided by the club is responsible for cleaning up his dishes immediately after a meal and cleaning up the clubhouse when he leaves for home. If this practice is not followed, then a member can be expelled.
4) Every member should sign in on a ledger book when he arrives at the club stating the date and who is with him. Then he must sign out when he leaves. Then if any valuables are left at the club, other members will know where they belong and see that they are returned.
5) Members can use a sign-out map to denote the areas they plan to hunt that day, depending on the size of the land they have to hunt and the numbers of hunters utilizing that land. Then other sportsmen won't come into that region, while those outdoorsmen are trying to hunt. If there are a number of members who want to hunt the same property at the same time, a drawing can be held each morning before the hunt to decide who will hunt where. Or, if preferred, a drawing can be held each week for the entire week. Then the same man can hunt one area during the course of the week. However, if there are few hunters and plenty of land, this may not be necessary.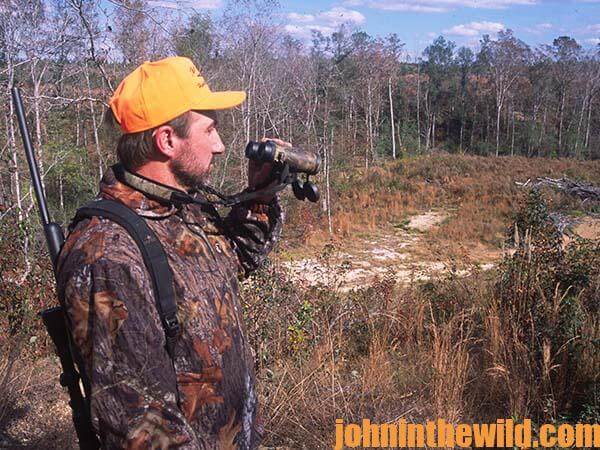 6) A good hunting club won't have too-many rules. Some of the worse hunting clubs around have so-many rules that the hunters are not free to enjoy themselves. If there are rules governing every situation, then each time a hunter wants to move or do anything, he will have to determine whether he is violating a rule or not. So, the least amount of rules that a club can get by with is a good rule of thumb. A hunting club should be a place of freedom. And, a man should be free to hunt and have an outdoor experience in any way he wants to as long as it is not illegal and does not infringe on the rights of others.
You can learn more about hunting deer in John E. Phillips' Kindle eBooks "How to Hunt Deer Like a Pro," "How to Hunt Deer Up Close: With Bows, Rifles, Muzzleloaders and Crossbows," and "PhD Whitetails: How to Hunt and Take the Smartest Deer on Any Property." Click here to get these books.
What kind of rules govern your hunting club? E-mail your answers to john7185@gmail.com"
Share this page with a friend!
About the Author
John Phillips, winner of the 2012 Homer Circle Fishing Award for outstanding fishing writer by the American Sportfishing Association (ASA) and the Professional Outdoor Media Association (POMA), the 2008 Crossbow Communicator of the year and the 2007 Legendary Communicator chosen for induction into the National Fresh Water Hall of Fame, is a freelance writer (over 6,000 magazine articles for about 100 magazines and several thousand newspaper columns published), magazine editor, photographer for print media as well as industry catalogues (over 25,000 photos published), lecturer, outdoor consultant, marketing consultant, book author and daily internet content provider with an overview of the outdoors. Click here for more information and a list of all the books available from John E. Phillips.
EXPLORE MORE: you'll love these stories from John too