Editor's Note: Fifty-year-old Pat Reeve from Minnesota has been hunting elk since he was 5-years old, even when he couldn't carry a gun. He now hunts with his wife Nicole as they host their TV show, "Driven with Pat & Nicole" (https://www.drivenhunter.com/) on the Outdoor Channel (https://www.outdoorchannel.com/hosts/pat-nicole-reeve/30969). For more information, visit his Facebook page at https://www.facebook.com/DrivenTV/.
I'm often asked, "How did a fella who lives in Minnesota hunt and take a record-book elk in Kentucky?" In 2019, Nicole and I had an invitation to go to Pikeville, Kentucky, the coal-mining region of that state. We were running the camera and filming a gentleman who was related to the people who owned this reclaimed coal-mining land. This time was the first that Nicole and I ever had hunted elk in Kentucky. We never even had considered Kentucky as an elk state.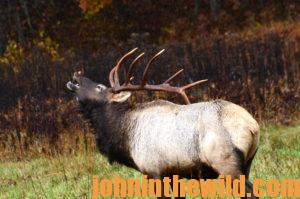 Normally, we hunt elk out West, where there always has been elk as far back as people can remember. We'd hunted deer in Kentucky before, but never elk. However, thanks to the Rocky Mountain Elk Foundation (https://www.rmef.org/), the U. S. Department of the Interior (https://www.doi.gov/), and Kentucky's Department of Fish and Wildlife Resources (https://fw.ky.gov/Hunt/Pages/Game-Species.aspx), elk have been reintroduced to Kentucky. Much of the land is reclaimed from strip mining and today produces habitat where elk can live, and also food they like to eat. The eastern side of Kentucky is very mountainous, which is suitable for wild, free-ranging elk. Today, the elk record books are beginning to show that Kentucky is producing trophy elk.
Elk also have been reintroduced in the Blue Ridge Mountains of North Carolina and in some other states in the East. But, the Appalachian Mountains, where you'll find Kentucky elk, seem to provide extremely-good habitat due to not much farmland being there. The land has been reclaimed after being s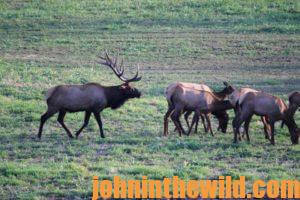 urface mined for many years, making it suitable for elk.
The elk are really thriving in Kentucky now. When these strip mines are reclaimed, lush, green vegetation is planted on which the elk can feed. Not only is there a tremendous amount of elk food at these reclaimed strip mines, but the mining companies also have planted trees and other types of elk cover where the elk can live and breed. We were fortunate enough to hunt on some of these strip-mined areas and see the fantastic reclamation program that not only would be a suitable habitat for elk, but also allow the elk herds to grow to a huntable population.
* According to the Rocky Mountain Elk Foundation (RMEF), that organization, state wildlife agencies and partners have helped restore elk populations in West Virginia (2016), Virginia (2012), Missouri (2011), North Carolina (2001), Tennessee (2000) and Ontario, Canada (1998), Kentucky (1997) and Wisconsin (1995), so that the residents and visitors to eastern states have an opportunity to view and eventually hunt elk. Following the success of the restoration program, RMEF is helping ensure healthy elk herds continue to thrive through land protection, access and habitat enhancement projects.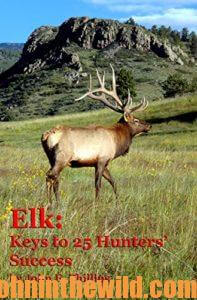 To learn more about hunting elk, check out John E. Phillips' book, "Elk: Keys to 25 Hunters' Success," available in Kindle, print and Audible at https://amzn.to/2IDszQk, or copy and paste this click into your browser.
Tomorrow: The Beginning of Pat Reeve's Kentucky Elk Hunt for Hook