John's Note: Mark Land is the technical support manager for Feradyne Outdoors, LLC (http://www.feradyne.com/) which includes Rage Broadheads (www.ragebroadheads.com), Muzzy (www.muzzy.com), Tru-Fire (www.trufire.com) and Nockturnal (http://nockturnal.com). He handles the bowfishing promotions and the Feradyne Pro Staff, including Muzzy.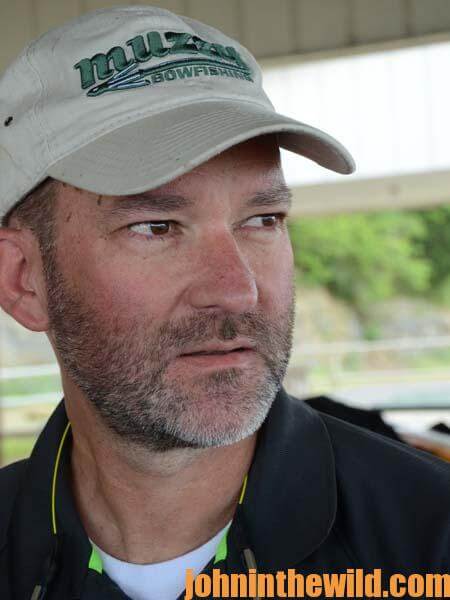 Some bowfishing teams consistently score high in almost every tournament in which they compete. We've already discussed the importance of scouting, but two other factors weigh heavily into bowfishing success – being committed and spending more time practicing to win, and having better equipment than the people who don't do well in tournaments.
Shooting a fish with a bow and arrow isn't very difficult, but locating the fish to shoot and pinpointing the biggest fish in the lake is almost an art and a science combined. If you just want to go bowfishing, you don't even need a boat. You can wade in shallow water and shoot fish. You can bowfish out of a one-man boat or a flat-bottomed john boat. But if you really want to get serious about bowfishing, there's no limit on the amount of money you can spend to get an airboat, all the electronics, lights and generators that you need. Specialized steering and many other items can make your bowfishing more efficient. I've seen some bowfishing boats worth $100,000 that can accommodate four or five bowfishermen at a time. They have high horsepower engines, and they're designed specifically for bowfishing and nothing else.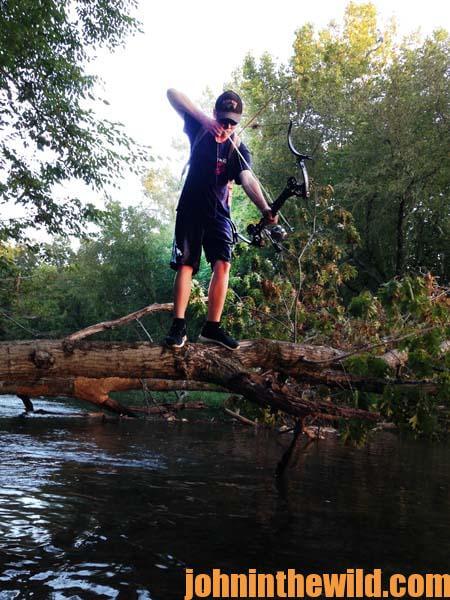 With the growth of bowfishing, and the increase in the size, the number and the costs of the bowfishing boats, some of the best tournament bowfishermen also guide for bowfishing on their home lakes. Because bowfishing is being promoted more and more, people are learning about the sport. The least-expensive way to learn how to bowfish and be successful while you're learning is to go with a bowfishing guide. A bowfishing guide usually supplies all the equipment. He has a well-equipped boat, and he knows where the fish are. A party of three or four people may go bowfishing and shoot 100 times each at fish. I have to insert a caution here – bowfishing is one of the most addictive sports ever. I've never taken a person who hasn't bowfished before – who hasn't wanted to go again. Usually within 2-3 months, they'll have all the things they need to bowfish on their own. A night or a day of bowfishing with everything furnished, including the boat, the guide, the lights, the bows, the fish arrows and the fish points generally costs about $100 per person.
You can get some information on bowfishing on http://www.muzzy.com, or on our Muzzy Bowfishing Facebook page https://www.facebook.com/Muzzy-Bowfishing-115477487783/?fref=ts. Also, there are numbers of bowfishing groups that you can join on the internet and get information from about good lakes to bowfish and how to bowfish better.
Chancy Crowell – "My Greatest Bowfishing Trip:" https://youtu.be/mHYRa2iqYug
To get John's book, "The Bowfishing Bible," go to http://amzn.to/22zX7Zz. To learn more about hunting and fishing from John E. Phillips' print and eBooks, click here.
Next: Equipping the Bowfisherman with Mark Land