Editor's Note: Mark Menendez, 55-years-old from Paducah, Kentucky, has earned more than $1.25 million in his fishing career. He's fished competitively on the Bassmaster Elite Series (https://www.bassmaster.com/elite)  for over than 29 years and has competed in several Bassmaster Classics. Menendez is a former real-estate agent who's followed his dream and his passion to live his dream and support his family through his fishing. The true test of any athlete in any sport isn't just about how great they are, but how long they do it. He has 34, top-10 finishes in the tournaments he's fished. To learn more about Menendez, visit his Facebook page at https://www.facebook.com/pages/category/TV-Show/Mark-Menendez-Bass-TV-2033832306840265/. And, according to Menendez, "To compete on the highest level of bass fishing, anglers must understand that their fishing is a business"
Selecting Lures: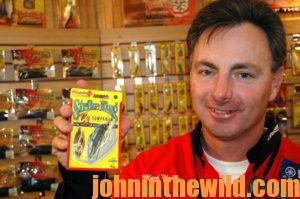 Another question that I'm asked often is, "If you only can fish three lures, what three lures are those? My first choice is a 1/2-ounce Strike King (https://www.strikeking.com/) spinner bait. I can fish that lure at any time of the year, from right on top of the water down to 30-feet deep and catch bass with it. The spinner bait is one of the most-versatile lures in the fishing-tackle industry. There are so many different ways that I can fish it in various covers and depths of water.
My second lure of choice is a 1/2-ounce Strike King jig that I can fish in any type of cover, any depth of water and under any weather and water conditions. The jig, like the spinner bait, is easily adaptable to anywhere I want to fish, in any section of the country.
The third lure I always have is a Strike King Dream Shot softbait on a dropshot rig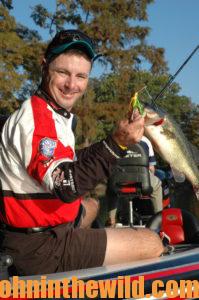 (https://www.strikeking.com/products/kvd-perfect-plastics-5-magnum-dream-shot). This small, 4.5 inch very-thin plastic bait can look like a minnow, a worm or a leech when fished on a dropshot rig. A weight is placed below this lure, and the Dream Shot is suspended about 10–18 inches above the weight. If I only can select one color, I'll fish green pumpkin.
To learn more about bass fishing, check out John E. Phillips' book, "Winning Strategies of the Bass Pros," at https://amzn.to/2XJrz3k, available in Kindle and print. Click here for the Audible link. If necessary, copy and paste link into your browser.
Tomorrow: Understanding More about What Works Best for Your Bass Fishing with Mark Menendez