Editor's Note: Mark Menendez, 55-years-old from Paducah, Kentucky, has earned more than $1.25 million in his fishing career. He's fished competitively on the Bassmaster Elite Series (https://www.bassmaster.com/elite)  for over than 29 years and has competed in several Bassmaster Classics. Menendez is a former real-estate agent who's followed his dream and his passion to live his dream and support his family through his fishing. The true test of any athlete in any sport isn't just about how great they are, but how long they do it. He has 34, top-10 finishes in the tournaments he's fished. To learn more about Menendez, visit his Facebook page at https://www.facebook.com/pages/category/TV-Show/Mark-Menendez-Bass-TV-2033832306840265/. And, according to Menendez, "To compete on the highest level of bass fishing, anglers must understand that their fishing is a business"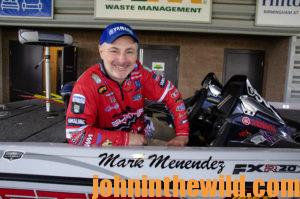 *Working on Your Fishing Skills and Earning a College Degree:
Many times I'm asked, "What advice would you give a high-school bass-team fisherman, a college bass-team fisherman or an individual who always has dreamed of earning a full-time income as a tournament pro?" The first thing I suggest is to work on your fishing skills. By that I mean, fish as often as you can, and read, watch and learn all you can about bass fishing. Number two is that your formal education is very-important. I suggest you get a college degree in marketing, management, pre-med or fisheries biology. No matter what you get your degree in, choose a course of study for at leas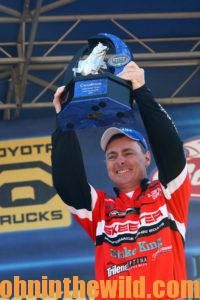 t four years, and compete as a fisherman during that same time – whether you use that degree or not. I have a degree in fisheries biology. Now, I don't use that degree to earn a living as a bass fisherman. But I have learned a lot of things from my degree that certainly have helped me reach this point in my career.
* Learning How to Deal with Crazy Weather:
Also, I've been asked, "How do you deal with the crazy weather in which you may have to fish?" In the 2020 Bassmaster Classic, where the water at Lake Guntersville was going up one day and falling the next day, we had warm, pretty weather on the practice days and rain and wind on the tournament days. You learn how to find and catch bass when the weather is so unpredictable and can change overnight is by always fishing in bad weather – cold weather, windy weather, muddy water and the other types of weather.
* Paying Close Attention to the Bass's Migration Patterns:
You need to learn where bass will be during the prespawn, the spawn and the postspawn – when they should be on the beds, where they go after the spawn, and where they hold in the hot summer months and the cold winter months.
* Studying Maps of Bodies of Water:
Try and accurately predict where the bass should be based on the time of year and the weather and water conditi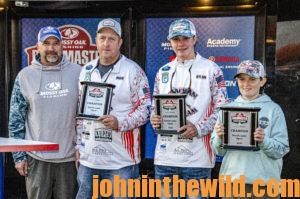 ons.
* Learning What Effects Warm Fronts and Cold Fronts Have:
A bass will move onto or off a lake due to warm and cold fronts. You need to understand the impacts of the fronts.  You can catch bass when bass don't want to bite due to lakes having so much pressure on them.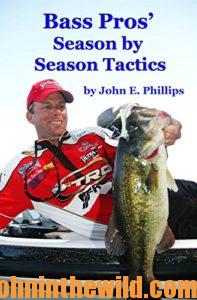 To learn more about catching bass, check out John E. Phillips' book, "Bass Pros: Season by Season Tactics," at https://amzn.to/2IKUhe, available in Kindle and print versions, and Click here for the Audible link. If necessary, copy and paste link into your browser.