John's Note: Bob Walker of Livingston, Alabama, began turkey hunting with his dad at the age of 5. By age 13, he could call and bag his own gobblers. He hunts turkeys every year, about each day of the season. Walker's won many turkey calling competitions and is a longtime guide at Bent Creek Lodge (http://www.bentcreeklodge.com) in Jachin, Alabama.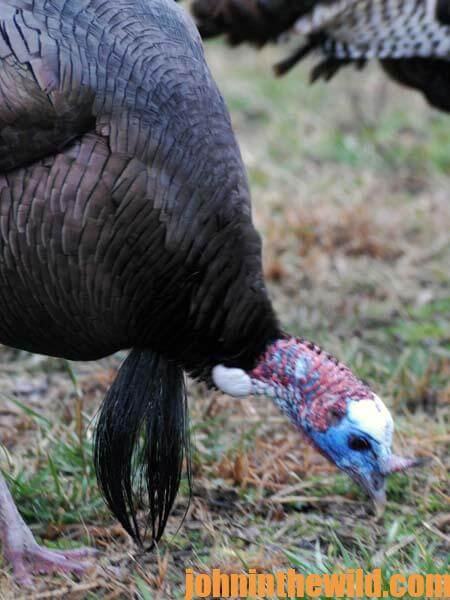 One day Bob Walker guided a client who had taken a gobbler before. But this hunter never had seen a turkey come in to calling. As the wind blew at 25 miles an hour, Walker and his hunter crawled up to the edge of a field and spotted a big boss gobbler with two hens about 100-yards away. "We could have crawled on the gobbler and taken him," Walker explains. "But this hunter wanted to see a bird come to calling. I yelped as loudly as I could because the wind was blowing from the turkeys toward us. Since I saw the gobbler pick his head up and listen, I knew he'd heard me. We waited for about 1-1/2-hours and then watched the gobbler breed one of the two hens. After the breeding, the hen walked off into the woods."
Every 10 to 15 minutes after that, Walker would give a two- or three-note yelp – just loud enough that the gobbler could hear it. After Walker and his client watched the gobbler for 2 hours, one of the hens started drifting toward Walker immediately after Walker had given a series of yelps. Then when Walker quit calling, the hen went back to the gobbler. After 2-1/2-hours had passed, the gobbler bred the second hen. Walker thought they'd blown it when the second hen once again heard him yelp and started coming to him. But when she didn't hear him call any more, she returned to her feeding and drifted out toward the middle of the field.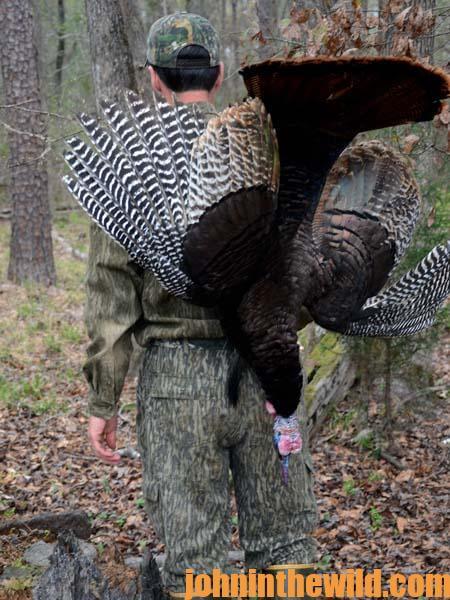 Three hours and 15 minutes into the hunt, the gobbler made his move and started strutting down the edge of the field where Walker and his hunter waited. With the gobbler at 30 yards, Walker yelped one time loudly. The gobbler stuck his neck up to see the hen, and the shotgun reported. As Walker mentions, "That's the longest hunt I ever can remember on a field turkey. But my hunter was really excited because he'd seen a gobbler do everything a turkey gobbler was supposed to do."
To get John's book, "The Turkey Gobbler Getter Manual," for free, go to www.johninthewild.com/free-books to download.
To learn more about turkey hunting from the masters, get these Kindle eBooks and print books by John E. Phillips, including: "The Turkey Hunter's Bible (available as an eBook or in paperback)," "PhD Gobblers: How to Hunt the Smartest Turkeys in the World," "Turkey Hunting Tactics," "How to Hunt Turkeys with World Champion Preston Pittman," "The 10 Sins of Turkey Hunting with Preston Pittman" and "Outdoor Life's Complete Turkey Hunting." Click here to get these books.
Next: The Hardest Turkey Hunt Ever with Bob Walker