Editor's Note: Travis Walton from Birmingham, Alabama, a longtime outdoor friend of my son, John, Jr., is my new turkey-hunting hero. Without question, some of the baddest gobblers live on public hunting lands. Generally, they receive far more hunting pressure than the turkeys living on private lands. After President Trump announced the stay-at-home order in the spring of 2020, turkey hunters all over the nation had a legitimate reason to hunt turkeys every day of turkey season. Travis Walton then had the freedom to hunt a part of every day when not working.
While I was doing research on YouTube about turkey hunting, I found a video series titled, "The Hunting Public," (https://www.youtube.com/channel/UCzlnaIrdxwJITyrESOReqxg) about a group of turkey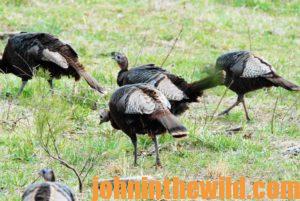 hunters who travel all over the U.S., filming their failures and successful hunts on various public lands. The first thing they did that stood out for me was they learned the land before they went onto the property. These hunters studied maps to pinpoint places where most hunters didn't or wouldn't hunt. They used an app called onX Hunt (https://www.onxmaps.com/hunt/app) that allowed them to see elevations of saddles, mountains, waterways and road systems. I particularly liked that onX ran off a satellite connection to their cell phones. They could download a map of the property where they planned to hunt. Even if their cell phones couldn't connect with the satellite, they still could see where they were, where they wanted to go, and what the best route was to get there.
These hunters on "The Hunting Public" were looking for places not only further away from regions that most hunters would hunt, but also where creeks came together and created hardwood bottoms. They identified elevations where turkeys could roost and see great distances from their roost trees. They searched for places where timbering had occurred, especially clear cuts and selective harvest timber areas where trees had been removed, which opened up the forest floor to sunlight and caused new growth for the turkeys to feed on as well as thick-cover nesting areas. They also looked for long, steep ridges that would require a hunter to walk longer in the darkness because they knew that most hunters probably wouldn't go there. The turkey hunters on "The Hunting Public" would then go in and scout the areas that they planned to hunt and drop waypoint markers on their onX app or Google Earth in places where they saw a turkey or found turkey signs like droppings, turkey tracks, scratching in the leaves or turkey feathers.
I learned that if I could find a section of land that had an abundance of turkey sign, then my odds of finding and taking a gobbler would be much greater. I also studied all of the access points and places where I could leave my vehicle where it would be less likely to be seen by other hunters entering the public land. I then began to map-out routes that I could take throughout the woods and up and down hills and mountains to reach remote areas where other hunters probably weren't hunting.
When boiling it all down, I decided that the skills I needed to be successful during the 2020 turkey season were:
* being a good woodsman by knowing how to find certain places in the dark, using my cell phone GPS or a saved map;
* using maps to locate places to scout on foot, rather than spending most of my time walking and hoping to find places; and
* pinpointing areas that I thought would hold turkeys, scout them for sign, and hunt those places if they had plenty of sign.
I didn't do any of my scouting before the season because I realized everything would change within the first day or two that turkey season opened. So, at the first of the 2020 spring turkey season, I relied strictly on my map research to identify a place to hunt on opening day. Every day after I hunted, I'd spend the rest of the day scouting for regions to hunt the next day. I began to use the tactics that I'd seen the hunters on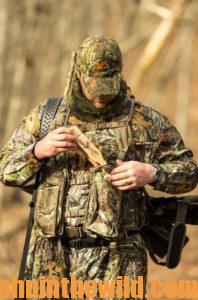 "The Hunting Public" use and moved deeper and deeper into the public land each day I scouted. I started finding good turkey sign on the ridges and deep into the back of the property. That's when I started being successful. By marking the places where I found turkey sign during the day, I knew how to navigate in the dark. I also was certain where I was in relation to other places where I'd located turkey signs.
Overall, I took two longbeard pandemic gobblers on my local WMA, both harvested in the middle of the second week of April, 2020. Luckily, in Alabama, we can hunt all day long. Turkey season begins on March 15 generally, although it started later in 2021, and runs through April 30 for most of the state.
To learn more about turkey hunting, check out John E. Phillips's book "The Turkey Hunter's Bible," available in print, Kindle and Audible versions at https://www.amazon.com/gp/product/B007HT1IUS/ref=dbs_a_def_rwt_hsch_vapi_taft_p1_i7. You may have to cut and paste this link into your browser. (When you click on this book, notice on the left where Amazon says you can read 10% of this book for free and hear 10% for free). To learn more about other turkey books by John E. Phillips, go to www.amazon.com/author/johnephillips.
Tomorrow: How Travis Walton Hunted His Public Land Gobblers