John's Note: I've hunted turkeys for more than 30 years. I consider myself something of an expert, not because I know all about turkey hunting, but because I've made every mistake a hunter can make at least twice. While turkey hunting, I've learned first-hand what won't work, and what equipment you must have for success afield. On this checklist, I include the equipment I've learned to take with me to make my hunt much-more successful and comfortable. I keep all my equipment packed in my turkey vest and my hunting pack throughout the season, adding and subtracting items as I use them. Then I know I'm ready to attack the day when I hear that first gobbler talk to the tall timbers at the christening of a new day. Here are some items turkey hunters have told me everyone needs to take afield (see Days 1-3).
A water bottle. I always carry a pint or a quart water bottle with me, even if I only plan to hunt half a day. A good drink of water at the right time can make your hunt easier.
A wide variety of turkey calls. I'll take slates, boxes, pushbutton box calls, diaphragm calls and any-other kind of call with me that I think will make a turkey gobble. If I'm hunting regions like wildlife-management areas or other public-hunting lands that have experienced intense hunting pressure, I'll primarily use my pushbutton call and a slate call. I believe most hunters use these calls the least, and many times if you can produce a sound that a turkey hasn't heard before, you can bring in even the toughest gobblers.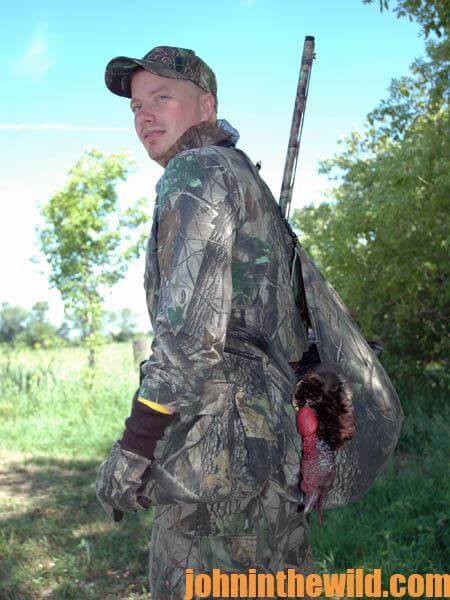 Chemical handwarmers. The area where you've planned to hunt turkeys may have frost in the morning or receive unscheduled snow, or you may fall into a creek and need to warm-up. A small, lightweight chemical handwarmer that will give off heat for 6 to 12 hours can make a tremendous difference in your ability to stay in the woods and continue to hunt toms if you get wet or cold.
Polypropylene sock liners. Because a turkey hunter lives and dies on his feet, having dry feet due to these sock liners means he can pursue tough turkeys with greater comfort and increase his ability to stay afield longer.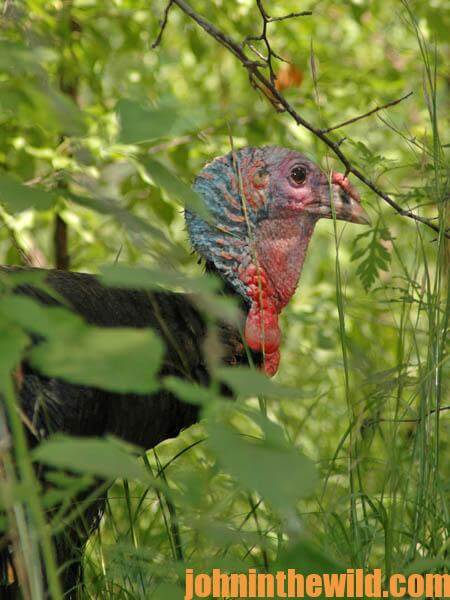 The best pair of innersoles you can buy for your boots. I'll go to an athletic shoe store to find the highest-quality shoe innersoles like those long-distance runners wear. Casual hunters don't spend as much time walking and calling as a turkey hunter does. If the toms don't gobble, and you have to cover a large amount of land to pinpoint a turkey that will talk, the better your feet will feel, and the more ground you can cover comfortably. I want as much padding and support as I can have between me and the ground to enable to hunt the most efficiently for a half day or all day. Too, if you live in a state that permits hunting only until noon, you can leave your gun in the car after a day's hunt and spend the afternoon scouting for gobblers for the following day's hunt when you wear boots that have quality innersoles.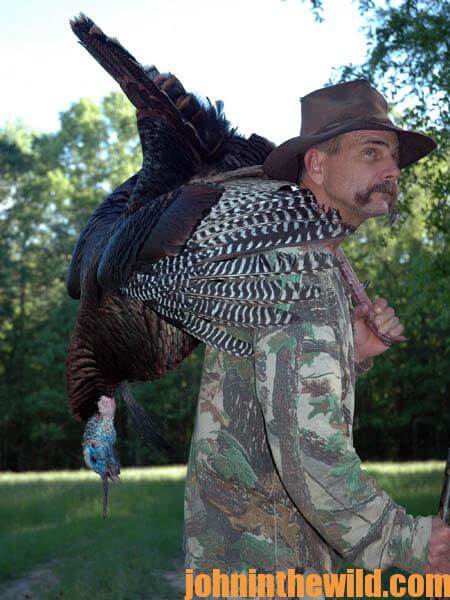 To get "PhD Gobblers," "Turkey Hunting Tactics" and "The Turkey Hunter's Bible," ebooks by John E. Phillips click here.
About the Author
John Phillips, winner of the 2012 Homer Circle Fishing Award for outstanding fishing writer by the American Sportfishing Association (AMA) and the Professional Outdoor Media Association (POMA), the 2008 Crossbow Communicator of the year and the 2007 Legendary Communicator chosen for induction into the National Fresh Water Hall of Fame, is a freelance writer (over 6,000 magazine articles for about 100 magazines and several thousand newspaper columns published), magazine editor, photographer for print media as well as industry catalogues (over 25,000 photos published), lecturer, outdoor consultant, marketing consultant, book author and daily internet content provider with an overview of the outdoors. Click here for more information and a list of all the books available from John E. Phillips.