John's Note: February's cool-weather crappie fishing can be highly productive with plenty of fast action and big fish. Or, it may be as slow as pouring maple syrup out of a cold pot on a frosty morning. What makes the difference is where you find the crappie. Let's look at some ideal February crappie situations.
In Texas, my friend Brian Duplechain catches plenty of big, fat, wintertime crappie in 30 to 40 feet of water near the dam at Lake Fork Reservoir with a technique you can use anywhere for taking cold-weather crappie.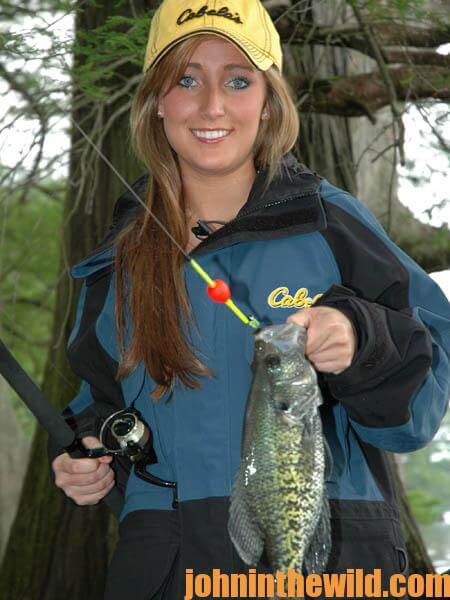 You can fish minnows on humps and creek channels. "I think cold weather is the best time to catch crappie," Duplechain says. "I know exactly where the crappie must be on this particular lake, because the crappie are searching for bottom breaks where there's plenty of oxygen in deep-water, and the water temperature is comfortable for them. With a depth finder, these deep-water crappie are easier to locate and catch than at other times of the year, because I usually find them in large schools during February."
Cast for Cold-Weather Crappie: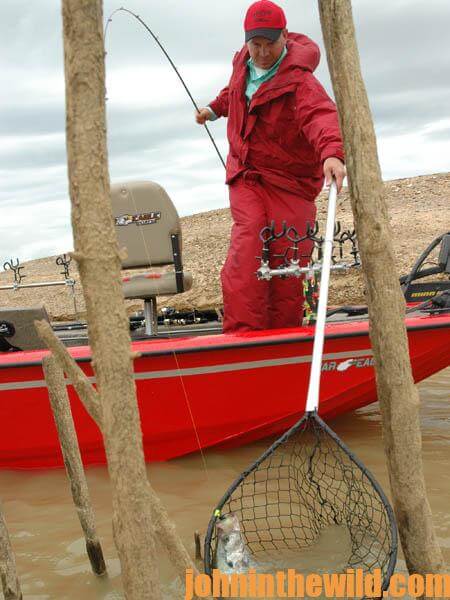 If an angler has studied deep-water structure and knows where stump rows and old creek channels generally home good schools of crappie, he can fish these areas by casting and retrieving in the cold weather. The late Elbert Parker, a long-time guide on Lake Weiss on the Alabama/Georgia border, was probably one of the best wintertime crappie fishermen I ever have met. Parker wasn't a shoreline angler but fished open water. He knew where plenty of brush, stumps and underwater structure were in the middle of the lake. "During the cold weather, the crappie get down in and under the stumps and the stumps' roots along the old river and creek channels," Parker told me years ago. "Many times these fish won't show-up on a depth finder, because they are holding under the stumps and the roots. The only way you can discover the crappie are there is to fish for them. Crappie hit very lightly in the winter. You must be able to see your line as the jigs fall, since the papermouths often will take the jigs on the fall. Unless you see that light strike, you can miss the fish. However, if the crappie don't take the jig on the fall, then I use a slow, easy retrieve – trying to bump the cover without getting hung on it. But I expect to lose jigs when I fish in the cold weather. If you're not losing jigs, then you're not fishing where the crappie are."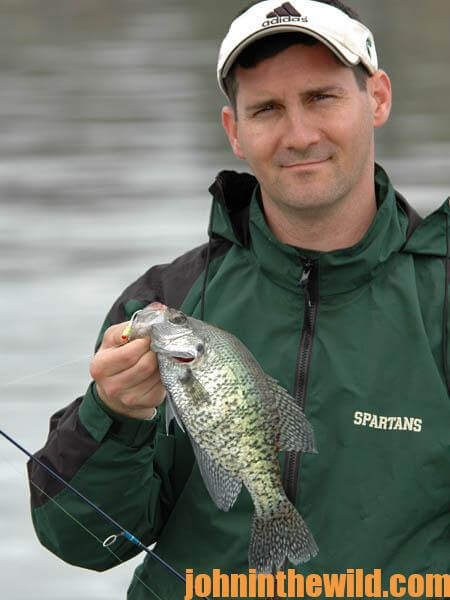 I was crappie fishing with Parker one time when an ice storm hit. My rainsuit had ice on the back of it. Occasionally, Parker and I had to dip our rods in the water to keep the guides from freezing-up. However, after fishing eight or 10 different locations in the middle of the lake, we caught a limit of crappie by fishing slow and deep and breaking off plenty of jigs. According to Parker, "When you're cold-weather crappie fishing, you've gotta fish rough stuff. You have to have your jigs in the thick cover. If you are not prepared to lose 50 jigs a day, then you shouldn't plan to fish for cold-weather crappie."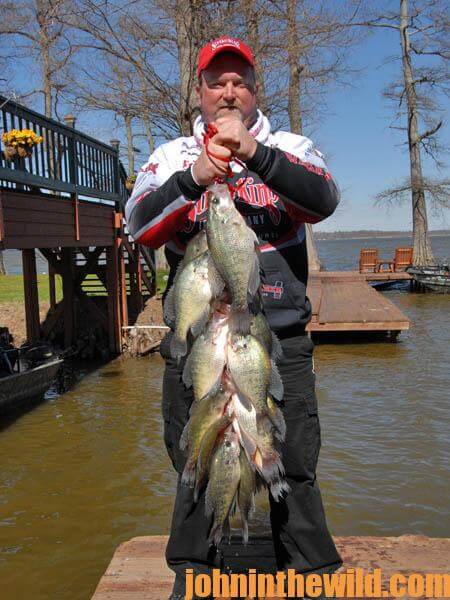 "Crappie: How to Catch Them Spring and Summer" that's now available from Kindle books and contains information on all aspects of fishing for crappie and the best, most-productive tactics from anglers all across the country. Also, you can learn more about crappie fishing from the Reelfoot Lake pros by purchasing the eBook, "Reelfoot Lake: How to Fish for Crappie, Bass, Bluegills and Catfish & Hunt for Ducks" by John E. Phillips. "Click here to get these books."
About the Author
John Phillips, winner of the 2012 Homer Circle Fishing Award for outstanding fishing writer by the American Sportfishing Association (AMA) and the Professional Outdoor Media Association (POMA), the 2008 Crossbow Communicator of the year and the 2007 Legendary Communicator chosen for induction into the National Fresh Water Hall of Fame, is a freelance writer (over 6,000 magazine articles for about 100 magazines and several thousand newspaper columns published), magazine editor, photographer for print media as well as industry catalogues (over 25,000 photos published), lecturer, outdoor consultant, marketing consultant, book author and daily internet content provider with an overview of the outdoors. Click here for more information and a list of all the books available from John E. Phillips.
EXPLORE MORE: you'll love these stories from John too