John's Note: Even with technological and informational advances in recent years, crappie anglers often have three misconceptions about crappie fishing, including: persons who fish for crappie are bound to the crappie holding structure they can see; crappie anglers have to stop fishing when the crappie quit biting; and crappie fishermen who pinpoint productive locations must keep them secret from other anglers. But today's crappie anglers are catching more and bigger fish than ever before, and here's how they're doing it.
"I had been bass fishing all summer long," Lanny Deal, Director of Sales for Mann's Bait Company (www.mannsbait.com), told me some years ago.
"I kept noticing schools of fish on the old creek channels and river channels where I fished. But I never could get them to take my bass baits. I assumed the schools I was seeing were crappie. One day I decided to try and catch a mess of them. I ran the creek channels using my Humminbird depth finder, and when I located a school, I buoyed the school off. I took my cane pole and set the cork at the depth where I saw the fish. When I dropped the minnow in, and the cork stood up and then sank, I pulled in a crappie. I caught 10 or 12 fish before the crappie quit biting.
"Once I learned this technique I've been able to catch crappie all year long on the creek channels."
However, now I try and find two or three schools and buoy all of them off. Then I'll move from one school to the next and continue to catch all the crappie I want to catch.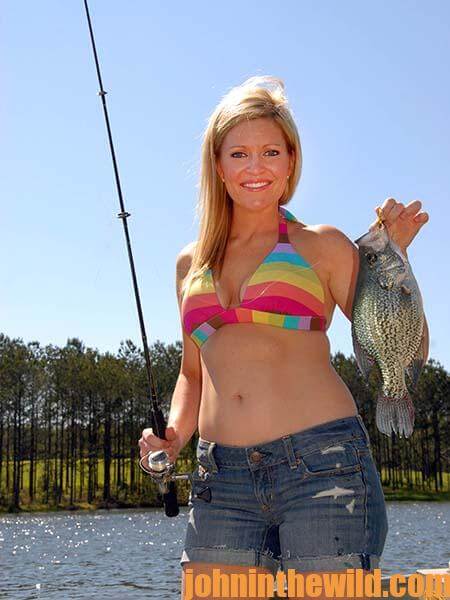 My Humminbird depth finder allows me to take plenty of big crappie all late spring and summer long in open water. Depth finders will locate crappie. However, just as importantly, they will pinpoint deep cover that crappie hold on, even if the depth finder doesn't show fish there."
"I don't try to see fish on my depth finder," the late Elbert Parker used to tell me, as he guided for crappie for many years on Lake Weiss in northeast Alabama. "If I can find old stumps and brush on the edge of a river or creek channel with my depth finder, I know the crappie will be there. You see, the fish often will be in or under the cover so far that they won't show up on a depth finder.
I've discovered that if I'll go ahead and fish that submerged cover, I will catch crappie. I crappie fish with jigs by tight-lining the jigs and then allowing my bait to sink down and swim just above the cover. Often I will get hung in the structure and break off. However, I believe if you are not losing jigs, you are not fishing in the right place to catch crappie. As for the importance of my depth finder when fishing for crappie, I'd sooner be caught on the lake without my pants than without my depth finder."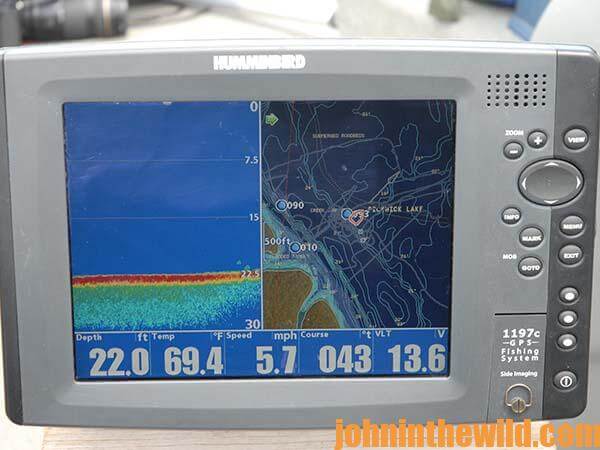 To learn more about crappie and how to fish for them from the masters of the sport, get "Crappie: How to Catch Them Spring and Summer," a new eBook from Amazon's Kindle by John E. Phillips. Also, you can learn more about crappie fishing from the Reelfoot Lake pros by purchasing the Kindle eBook, "Reelfoot Lake: How to Fish for Crappie, Bass, Bluegills and Catfish & Hunt for Ducks" by John E. Phillips. Click here to get these books.
About the Author
John Phillips, winner of the 2012 Homer Circle Fishing Award for outstanding fishing writer by the American Sportfishing Association (AMA) and the Professional Outdoor Media Association (POMA), the 2008 Crossbow Communicator of the year and the 2007 Legendary Communicator chosen for induction into the National Fresh Water Hall of Fame, is a freelance writer (over 6,000 magazine articles for about 100 magazines and several thousand newspaper columns published), magazine editor, photographer for print media as well as industry catalogues (over 25,000 photos published), lecturer, outdoor consultant, marketing consultant, book author and daily internet content provider with an overview of the outdoors.
EXPLORE MORE: you'll love these stories from John too