Editor's Note: Randy Ulmer grew up in Arizona with hunting as his passion. He graduated from Oregon State University summa cum laude and received his doctorate from Washington State University, but probably is best known for his competitive archery achievements, winning world and national titles in different areas. An avid bowhunter for many years, Ulmer is known for his outdoor writing and the monster elk and mule deer he bags regularly on public lands, including eight bull elk in the Boone and Crockett record book (https://www.boone-crockett.org/).
I've known Randy Ulmer for many years through tournament archery and hunting, and without a question, he's one of the best elk hunters I've ever met. Ninety percent of his hunts are on public lands and only occasionally does he hunt on private land. One of the big advantages that he's had is that he's grown up in Arizona where there's lots of public-hunting land with good bull elk to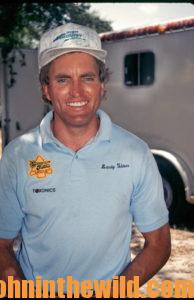 hunt. Ulmer isn't just another bowhunter who takes big elk. He's also one of those unique people who tries to be the best he can be at everything he does. To take whatever game you're hunting with a bow, you have to be a very good and accurate archer at many different distances. As Ulmer strived for excellence in academics in his college career, he's taken that same philosophy and work ethic into his tournament archery and bowhunting career.
Elk hunters travel down about the same path as white-tailed deer hunters. First, a white-tailed deer hunter wants to take a buck. Next, he wants to take a big buck. Then he wants to take the biggest buck he can find. After he's accomplished all those goals, he wants to pinpoint and take Boone and Crockett bucks. Ulmer has followed that same path while hunting and taking big bull elk. Just like a trophy bass fisherman, he's not interested in taking numbers of 6-pound bass but wants to take the biggest bass in any body of water. Although Ulmer's journey may be long, and his tactics may be extreme and different, he believes that the effort is worth the prize.
This week, you'll see that Ulmer is not your typical archery elk hunter. He:
* rarely, if ever, calls elk;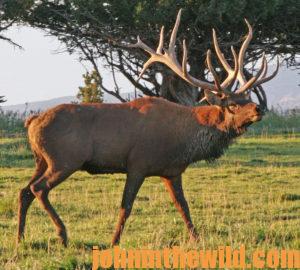 * doesn't expect the bull elk to come to him;
* doesn't wear boots. His footwear mainly consists of tennis shoes to start with and then socks. He doesn't want to sound like a herd of elk when he's moving to a bull and doesn't want a mature bull to realize he's in the woods; and
* won't take an iffy shot on a monster bull and sometimes will go home with an elk tag in his pocket, if he can't take that one special bull elk he's hunting.
This week, we'll learn more about this dedicated elk hunter.
To learn more about hunting elk successfully, check out John E. Phillips' book, "Elk: Keys to 25 Hunters' Success," available in Kindle, print and Audible versions at https://amzn.to/2IDszQk or copy and paste this click into your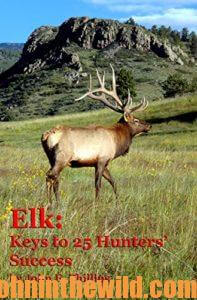 browser.
Tomorrow: Randy Ulmer Takes the Nevada State Record Bow Bull Elk and Tells What He's Learned