John's Note: Larry Nixon of Bee Branch, Arkansas, began guiding fishermen before he was in high school. He joined the professional bass fishermen's ranks about 4 decades ago. Nixon became professional bass fishing's first $1 million winner and today has earned more than $3 million fishing B.A.S.S. and FLW circuits, not including sponsorship money. He was named B.A.S.S. Angler of the Year twice and won the Bassmasters Classic. A member of the Arkansas Outdoor Hall of Fame, Nixon, also is one of the most-respected anglers in tournament bass fishing history. Nixon enjoys fishing Pickwick Lake where the borders of Tennessee, Mississippi, and Alabama meet for smallmouths and largemouths in the summer. When he's not fishing, Nixon can be found deer hunting.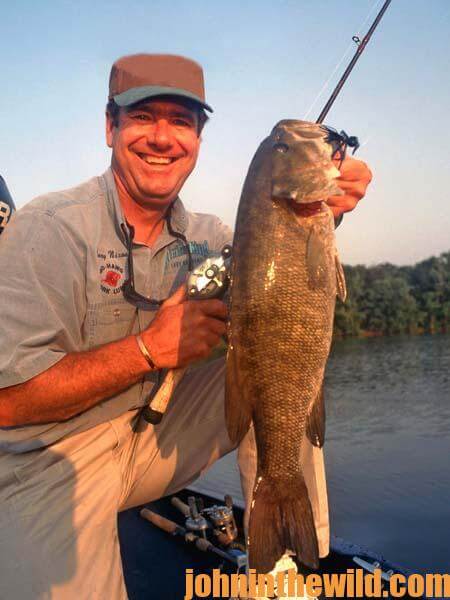 About 4:00 p.m. that June day, Larry Nixon and I made our way back out on the lake. "I want to go to a spot I found when I was here at Pickwick for a Bass Tournament," Nixon says. "Although I didn't catch any fish on it, it really looked like a good smallmouth spot. The underwater riverbank drops off from 8- to 12-feet down to about 20 feet. Let me punch it into my GPS (Global Positioning System), and we can go right to it."
Nixon explained later that since he fishes so many different lakes all across the nation, he enjoys using his GPS. On most of these lakes, he fishes some type of underwater offshore breakline. He logs some of his best fishing sites as waypoints in his GPS receiver. "Because I can pull up sites I want to go to from the memory of my GPS, regardless of where I am on any lake, I can go to that spot by the shortest route, which saves me a lot of time in competition fishing," Nixon says. "Then I don't waste much time looking at a map or trying to position my boat properly to find the place."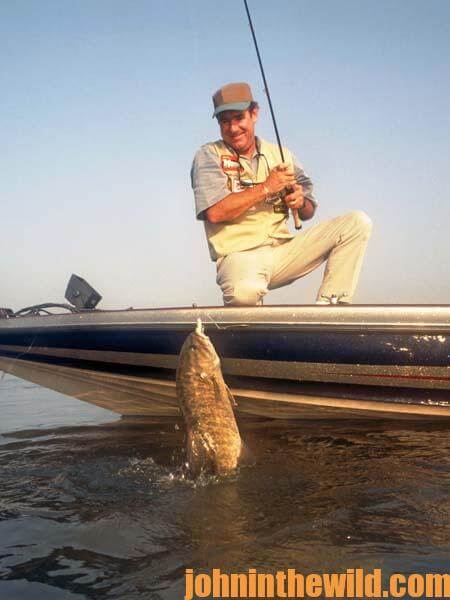 Logging a spot he wants to fish in his GPS receiver allows Nixon to stop 50 to 75 yards short of that place, kill his big engine and approach his fishing area with only his trolling motor. "By not having to use a big motor to find the bottom break I want to fish, I don't spook any of the bass I'm trying to catch," Nixon explains. As Nixon shut down his big engine and got on his trolling motor, I wondered aloud why Pickwick Lake had so many big smallmouths in it. "Pickwick Lake is blessed with one of the best food sources for smallmouths of any lake in the U.S.," Nixon mentions. "This lake homes numbers of gizzard shad, yellowtails and threadfin shad as well as an abundance of crawfish. When the smallmouths obtain the weight of about 3 pounds, there's still plenty of big baitfish in the lake for them to feed on, and they can put on plenty of weight quickly. Because Pickwick Lake is so big and so wide and offers so many good places for smallmouths to hold, you can't catch all the big smallmouths out of this lake. Many anglers return the big smallmouths back to the water, which means Pickwick always has plenty of large fish."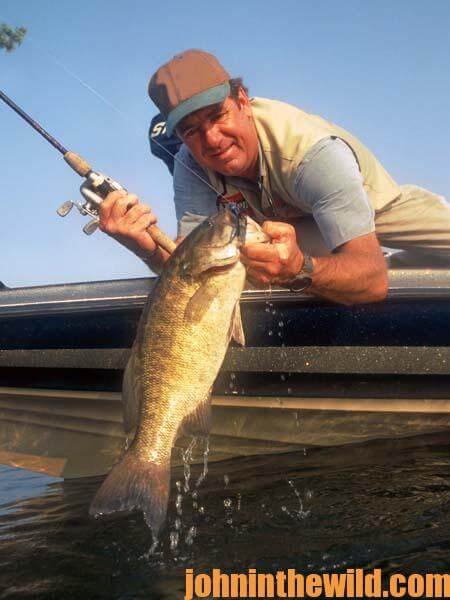 Since most anglers prefer to fish bank structure, not as many fishermen seem to locate or understand how to fish the offshore structure in Pickwick. Therefore, the big smallmouths in Pickwick don't really receive as much fishing pressure as many other lakes in the country. Because of its location in the Deep South, Pickwick also has a longer growing season for the smallmouths there, than the northern smallmouths have.
To learn more about bass fishing, get John E. Phillips' Kindle eBooks and some print books, "How to Bass Fish Like a Pro," "How to Win a Bass Tournament," "Catch the Most and Biggest Bass in Any Lake: 18 Pro Fishermen's Best Tactics, "Hot Weather Bass Tactics" and "How to Become A Tournament Bass Fisherman." Click here to get these books.
Next: Summertime Smallmouth Fishing at Pickwick Lake Gets Better with Larry Nixon