Editor's Note: Ralph Ramos from Las Cruces, New Mexico, is an elk guide, Ramos teaches a different form of elk calling – aggressive calling that's had proven success. This week we'll learn how to get ready for elk season, and why Ramos calls the way he calls. To get John and Denise Phillips' free cookbook, "Miz Denise's Outdoor Cooking: More than 35 Recipes for Elk and Mule Deer," go to http://johninthewild.com/free-books. Too, you can learn about John's other available elk books at http://johninthewild.com/books. Also, you can look forward to John's latest elk book, available July 1, 2018, titled, "Elk: Keys to 25 Hunters' Success."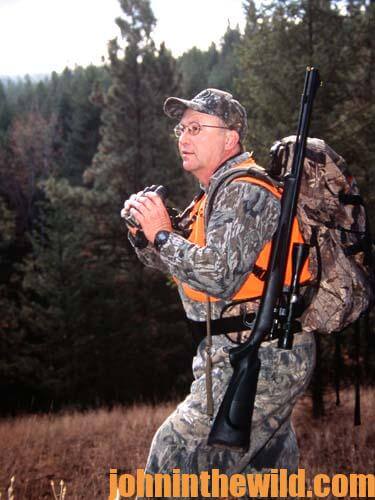 I like working ridge lines. Usually, I try to get on top of a ridge before daylight and call on both sides of the ridge. Also, as I walk down the ridge line, I can call into different draws and cover more prime elk territory than if I stay in the bottoms. I try to get to the ridge as quietly as possible. When I start cow calling, I like to call as softly as I can, because the elk may be within 50 to 100 yards from where I'm calling.
This is another reason I like to use the foam in my bugle tube. If I do make contact with a bull, I can chuckle or grunt back to him very softly. I'll begin with some soft calf calls to give the impression that I'm a cow and calf feeding along the ridge and talking back and forth to each other. If I don't hear a bull answer back, I'll give a soft moaning kind of bugle followed by some chuckles. I want to make really-soft chuckles – not like the bull making the call is aggressive. If the wind is blowing, I may want to call a little bit louder just to get more range out of my calls. I'll walk about 50 yards and do some more-soft calling – just to see if there's a bull close to where I am. After I've gone about 200 yards, I'll set-up and start hammering my calling. I have two bugle tubes. I'll bugle fairly loud with my Dillon FoxPro bugle www.gofoxpro.com/site/products/dillon-calls. Then, I'll answer that bugle with my Abe and Son Flextone bugle (www.flextone.com). Usually, if elk are in the area, even in the early season, if they don't bugle, I'll hear them growl or chuckle. Once the bull answers me, then I start giving some cow and calf calls.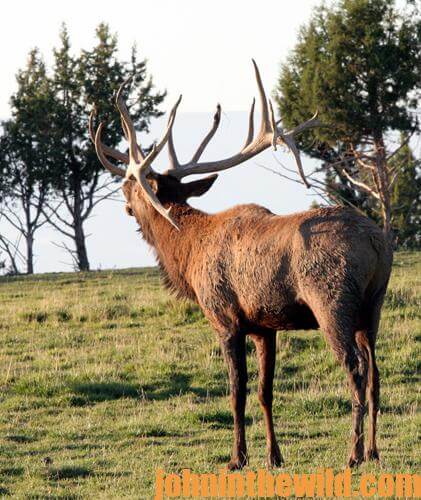 In the middle of the day, especially during the first week of elk season, I don't like to try to call the elk then. Usually, I'll wait until 4:00 pm and then start calling. However, after that first week, I'll stay after them in the middle of the day. I think most people don't call enough to really fire-up a bull and get him to respond. I know that the writers of many magazine articles and books say don't call a lot, but I'm just the opposite. I like to fire-up the elk and get them to bugle.
After the first week of the season, if I know where the elk will be, I get in close to their bedding area and crank the calls. I've discovered that bull elk generally fall into two categories – they're either lovers or fighters, and they're always curious. Some bulls are more likely to come to cow calls, hoping to pick up a cow in estrus. Other bulls don't like to have other bulls in their areas – they're fighters. You can get them to come in by sounding like a dominant bull moving into their region.
If I know where the elk are bedding, I like to back off their bedding place a little ways, take a siesta, eat some lunch and give my legs a rest. Then, I'm ready to get up and go after them at about 4:00 pm. Most days, you'll have from about 4:00 – 8:00 pm to hunt. While napping, I'll wake up about every 20 minutes and throw out some cow calls. I'll have some bulls spark up in the middle of the day and start calling back to me.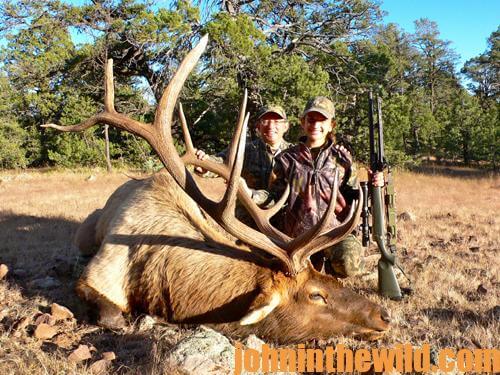 I have a Facebook page titled Ramos Hunts and Video Productions www.facebook.com/pages/Ramos-Hunts-Video-Productions/387405144655063?fref=ts. Go there and see some of my videos and photos of the elk we harvest every year. You can contact me at 575-642-3219, and I'll make recommendations about where hunters can put in to possibly get tags.
Tomorrow: Learning about the X Zone for Hunting Elk