John's Note: Even beginners who never have fished before can catch bass on soft plastics. Tournament bass fishermen who strike out will bet the farm on their abilities to get bites on soft- plastic baits. In weather too hot or too cold or water too deep or too shallow for fishing other lures, you can bet on having bass fishing success with soft plastics. Let's take a look at some of the phenomenal features of soft-plastic lures, America's best bass baits.
Everyone's Best Bass Bait: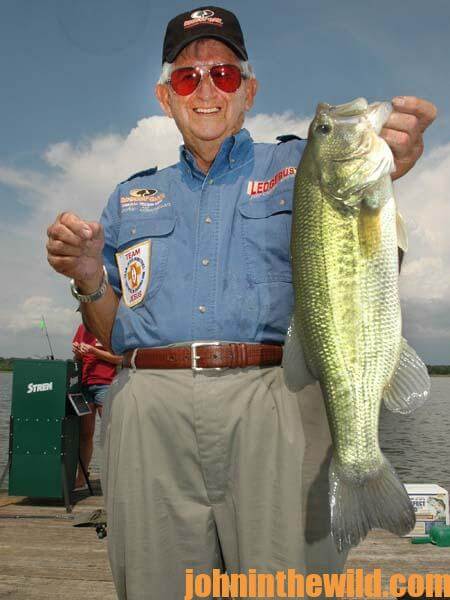 "The Carolina-rigged plastic worm is one of the most highly-productive methods of catching bass in the spring," Jackie Thompson, recently retired longtime bass fishing guide on Lake Eufaula in Eufaula, Alabama says. "You can cast a Carolina rig a long distance because of the heavy sinker you use up the line. Also, you can cover a lot of water by using this rig."
Thompson explains that a bass tends to hold on to a Carolina-rigged plastic worm longer than it usually holds on to other baits. "I can take a person who never has fished before, give him or her a closed-face spinning reel, put a Carolina-rigged plastic worm on his line and have him catch 50 to 100 bass a day in the spring."
Even if an angler doesn't know how to feel a bite or set the hook, Thompson can coach them through catching bass on this soft-plastic-worm tactic. "Most beginning anglers won't set their hooks hard enough to catch fish," Thompson reports. "But, even if he or she misses the bass on the first strike, the fish often will come back and take the worm from a Carolina rig."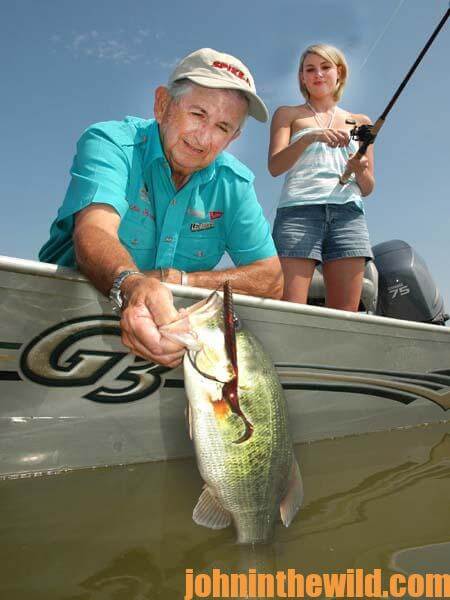 Don't think that only beginners fish Carolina-rigged plastic worms. If you'll look in almost any tournament bass fisherman's boat, you'll see that he'll have either a Carolina-rigged plastic worm or a plastic lizard on one of the rods he plans to fish that day. "Besides giving you the ability to make a long cast, the Carolina rig will work along the bottom and create a sound as the lead and the glass bead come in contact with each other while moving through structure to attract bass," Thompson explains. "You can produce even more sound if you work the bait across rocks. If the bait comes across a muddy bottom, the lead will create a little cloud of dust ahead of the worm or lizard for the bass to see."
The Carolina-rigged plastic worm or lizard effectively catches bass, but not just because of a sound. When you pull the lead into, over or through cover, it will make a sound. Then the worm following along behind will glide into the bass' strike zone quietly, presenting an easy meal for the fish to simply inhale. "If I want to catch a lot of bass using this rig, I'll fish a thin, 4- to 6-inch plastic worm," Thompson says. "If I want to catch a big bass, I'll use a big 8- to 10-inch worm or plastic lizard. You often can determine the size and the number of bass you'll catch by the size of the soft plastic lure you attach to the end of your Carolina rig." Any time you fish a new lake, you almost always can catch bass fishing primary and secondary points using a Carolina-rigged worm or lizard – the most-consistent bass-catching tactic in America today.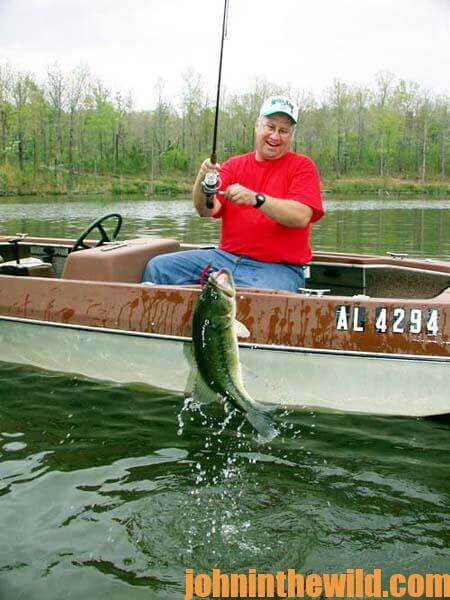 To learn more about bass fishing, get John E. Phillips' Kindle eBooks and some print books, "How to Bass Fish Like a Pro," "How to Win a Bass Tournament," "Catch the Most and Biggest Bass in Any Lake: 18 Pro Fishermen's Best Tactics, "Hot Weather Bass Tactics" and "How to Become A Tournament Bass Fisherman." Click here to get these books.
Next: Tubes with Denny Brauer and the 6-inch Plastic Swimming Worm with Woo Daves for Catching Bass