John's Note: Adapting to various situations while hunting tough toms and being flexible will pay-off in your harvesting more turkeys. Chris Kirby, the president of Quaker Boy Calls and a World Champion turkey caller, recognizes the versatility you must employ to be successful.
Many people think that when Chris Kirby came out of the womb, instead of crying like most children, he already had the ability to give cuts and cackles with his natural mouth.

His mom and his dad quickly had a clear indication that their son would call and hunt turkeys one day. The son of the late Dick Kirby, the creator and founder of Quaker Boy Calls, Chris Kirby met his destiny in 1996 when he won the World Turkey Calling Championship, after winning numerous other turkey-calling contests. Chris Kirby, today the president of Quaker Boy Calls, not only became an award-winning turkey caller but also has mastered the sport of hunting turkeys. This master hunter, who has dealt with probably 99.9% of the problems a tough turkey deals out to a hunter, says, "The real secret to consistently taking toms is being versatile. You've got to get inside the turkey's head, understand what he's thinking and then know how to counter his thinking."
When you turkey hunt, stuff will happen.
Very rarely in your turkey-hunting career will you hear a turkey gobble and then have the bird walk straight to you after you sit down and start to call. Something always seems to happen before the turkey gets to you. What you do and how you call when stuff happens determines whether or not you'll even see the gobbler. I've always thought of turkey hunting as much like a chess game. In chess, you must have a wide variety of strategies and moves you can make to defeat your opponent. In turkey hunting, you must be versatile and employ several types of calls and calling tactics to take a gobbler.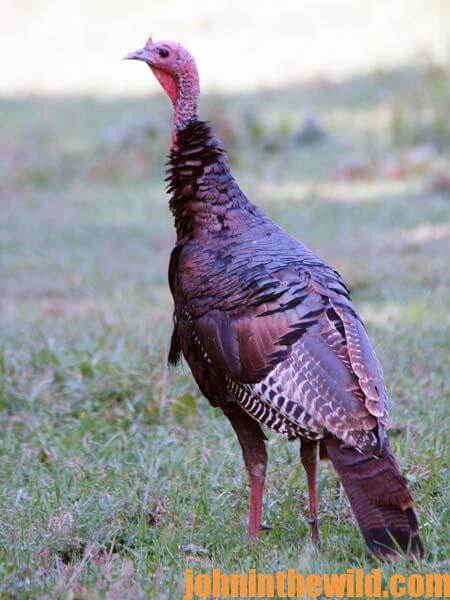 "A man who goes into the woods with only one turkey call or one kind of turkey call is much like a man who gets in a fist fight with one hand tied behind his back," Kirby explains. "Being versatile enough to use several different types of calls is the key to successfully calling turkeys. You must have more than one call in your arsenal of calls when you enter the woods." Kirby says you can carry 16 to 20 calls with you when you hunt toms. But you don't have to look like a pack mule when you go turkey hunting. According to Kirby, actually three or four different mouth yelpers, a box call and a 3-sided friction call will call in any gobbler you come in contact with and help you remedy problems when stuff happens.
To learn more about turkey hunting from the masters, get these Kindle eBooks by John E. Phillips, including: "The Turkey Hunter's Bible (available as an eBook or in paperback)," "PhD Gobblers: How to Hunt the Smartest Turkeys in the World," "Turkey Hunting Tactics" and "Outdoor Life's Complete Turkey Hunting." Click here to get these books.
EXPLORE MORE: you'll love these stories from John too