Editor's Note: There comes a time in every hunter's life when he wants to take a really-big buck. Knowing the habits of a big buck can put a trophy deer right under your stand. Here's some ways to do that.
When my young forestry buddy (see Day 1) consistently found trophy deer at least a mile or two away from the closest known hunter, he concluded these older, larger deer had learned to flee from hunting pressure. Another piece that he added to his puzzle parts was the information that deer had learned to move deep into the woods into thick cover to escape hunting pressure. All my deer huntin
g buddies learned that even when hunting pressure wasn't so great, trophy bucks still tended to move into thick cover during daylight hours. They found that thick cover like cut-over areas, big briar thickets and other types of dense terrain were where the bucks hid. As one hunter said, "When most hunters see a head-high wall of briars or dense undergrowth that appears to be impenetrable, they assume there's no way they can hunt that thicket. The deer draw the same conclusion. However, I've learned that by crawling into the thicket, I can take not only bucks but usually trophy bucks. I've never located a large thicket yet without some kind of opening in it somewhere. Often the opening may be a gully or ditch running through the thicket. A large tree in the thicket may shade ground, so no vegetation grows in the shaded area. This will be an opening to hunt. Or, there may be a natural opening in the center of the thicket. Many times these openings only may be 10 – 30 yards long – an ideal range for a bowhunter."
My other deer-hunting friend reports that, "Deer have also learned that water serves as a barrier between them and the hunter. Probably at some time during their lives, they've crossed water to escape hunters or dogs and have realized water prevents danger from coming too close. He uses water to his advantage to hunt deer. I hunt along a river-drainage system. Often in the fall, the oak flats and low places will flood. When the flooding takes place, the acorns on the ground float and generally will collect on the edges of the water. This path of floating acorns provides a food trail for deer. The deer will feed on the bank and will wade into chest-deep water to eat the acorns. A stand on the edge of this water is like setting-up a stand on the shoulder of a major deer highway. Too, the hunter easily can hear the deer moving in the water and popping acorns as they eat."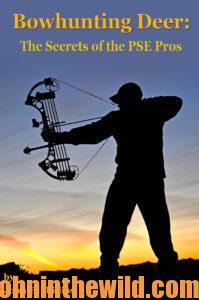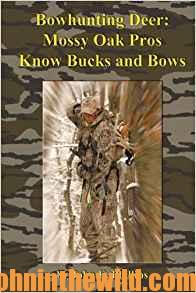 To learn more about hunting for deer, check out John E. Phillips' bowhunting books, available in Kindle, "Bowhunting Deer: Mossy Oak Pros Know Bucks and Bows" (http://amzn.to/1QGvdQx) and "Bowhunting Deer: The Secrets of the PSE Pros" (http://amzn.to/VBr1qW).
Tomorrow: Knowing Other Factors to Successfully Hunt Big Buck Deer