Editor's Note: There comes a time in every hunter's life when he wants to take a really-big buck. Knowing the habits of a big buck can put a trophy deer right under your stand. Here's some ways to do that.
* Identify Water Trails – Another advantage to hunting water that one trophy hunter discovered was that deer had trails through the water. If you could find these trails, you could take a stand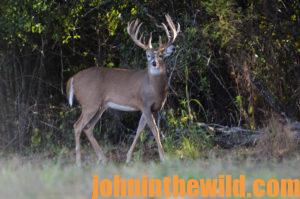 at a deer "toll booth." One hunter told me, "I was hunting an area of flooded timber about 3/4 – 1 mile long and in places 100-yards wide. The center of this lake was 4 – 6 feet deep. I found a deer trail going into the water and took a stand close to it. By watching the deer, I learned there was an underwater ridge only about 2-feet deep at this point. All the deer traveling from one side of the slough to the other side crossed the water there. I was able to take a couple of big deer from this place in several seasons."
* Pinpoint the Deer's Food – Food is another important key to bagging trophy bucks. According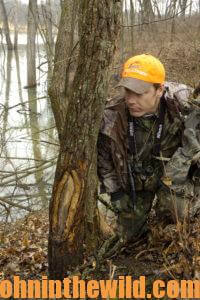 to an avid deer hunter, "If you can find a productive feeding site inside a thicket close to the clearing, you'll have an ideal spot to take trophies when hunting pressure is high, especially if the feeding region is remote and away from hunting pressure deer will show up at various times of the day."
* Spend Time Scouting – Yet another piece of the trophy-buck puzzle is the time spent scouting. One hunting friend explains, "I devote at least three days of scouting for every one day I hunt. Once I decide on the best spot to hunt, I plan to spend all day in a tree. If I'm going to sit in one place from well before daylight until long after dark, I must be confident I'm in the very-best place in the woods to bag a trophy buck. And, the only way you can be sure of that is to understand all there is to know about the area of the woods you plan to hunt. You must walk the region, look for signs and study why the deer will be coming into and going away from a particular region. When you finally do decide to take a stand, you must know you're in the best place in the woods to harvest a trophy deer. Then you can be confident when you're on your stand that a buck will appear. Even if I'm scouting, I'm prepared to take a deer. But bagging a buck isn't the main reason I'm walking through the woods. When I'm scouting, I'm primarily looking for the best place to hunt."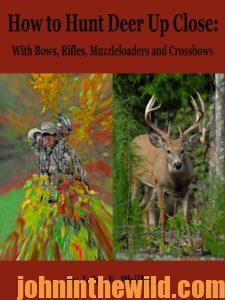 To learn more about hunting deer, check out John E. Phillips' book, available in Kindle, print and Audible versions, "How to Hunt Deer Up Close: With Bows, Rifles, Muzzleloaders and Crossbows" (http://amzn.to/11dJRu8).
Tomorrow: Having a Game Plan for Taking Big Buck Deer