Editor's Note: There comes a time in every hunter's life when he wants to take a really-big buck. Knowing the habits of a big buck can put a trophy deer right under your stand. Here's some ways to do that.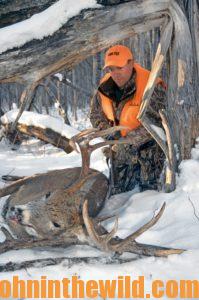 Trophy deer hunters almost always spend more time in their stands than the average hunter does. They climb into their tree stands before daylight and don't come out of their stands until well after dark. One trophy hunter explains that, "Most of the time I'm hunting so far back in the woods that I'll lose too-much hunting time returning to my vehicle at lunch. Besides by moving around, I may spook the deer I came to take. So, I stay put all day long."
Another advantage to going in before daylight and leaving after dark is no one knows where trophy deer hunters are, what they're seeing, or what they're bagging. Usually trophy hunters are in the woods before most sportsmen wake-up and don't leave the woods until other hunters have gone home. So, other outdoorsmen don't learn where these men are hunting.
By using a range finder, you can determine the distance the deer is from the tree. If the buck's not close enough, don't shoot, particularly if you're bowhunting. Having this information is an advantage for the hunter who moves into his stand before daylight. If he knows how far the deer are moving from his tree, then the next day he'll know how far to move his stand to be able to take a shot.
Unlocking the mysteries of big bucks has come from hunters spending thousands of hours scouting and hunting. By learning from their experiences and by knowing where the big bucks hole-up, we all can take a trophy of a lifetime this season.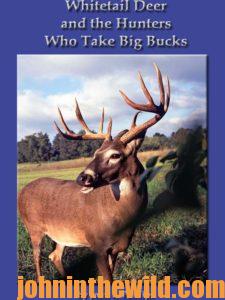 To learn more about hunting deer, check out John E. Phillips' book, available in Kindle, print versions and Audible, "Whitetail Deer and the Hunters Who Take Big Bucks," (http://amzn.to/2bYwYOK).