Editor's Note: When I think about elk and elk hunting, the first person I think of is Wayne Carlton of Montrose, Colorado. Wayne and I have been friends more than 30 years, and he's built calls for 33 years with his latest, the Native by Carlton calls and hunting accessories available at http://www.nativebycarlton.com/. We've hunted turkey, deer and elk together. Wayne has been on TV shows and featured in videos, and he's one of the most well-known elk hunters and elk guides in the nation. Wayne Carlton plays a very-active role in the Rocky Mountain Elk Foundation (RMEF) https://www.rmef.org/.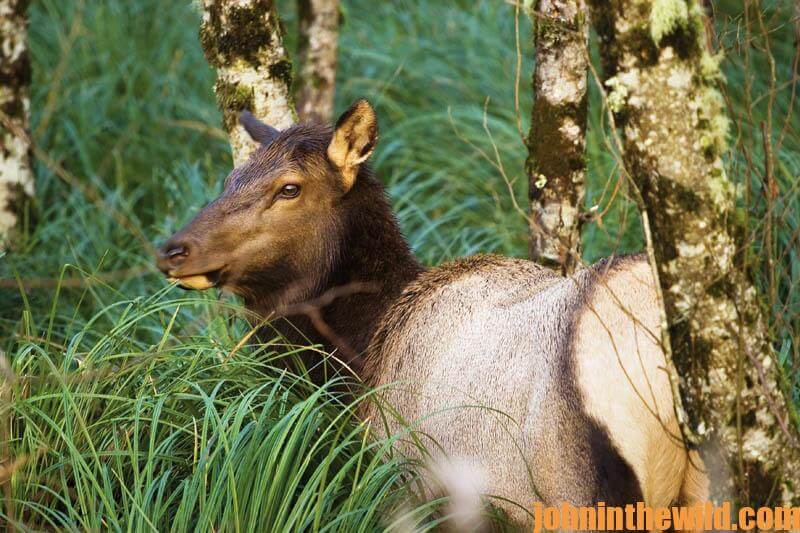 My son Marc used his camera to make numbers of photos of the heads and the chests of cow elk. We finally settled on one picture of a yearling cow elk. The ears of that cow came forward like she was alert and interested in whatever she was looking at. We knew we had to make the decoy extremely light because elk hunters generally walk, hike and climb a lot. We didn't want to add much weight to this decoy, so they could carry it in their daypacks.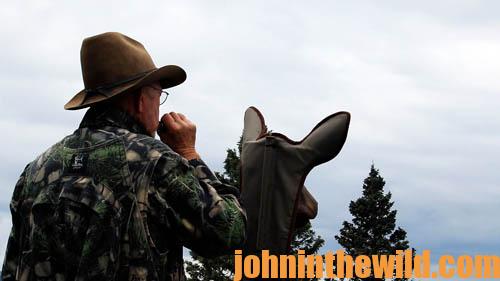 While we were doing our research and development on how effective this cow elk dummy could be, I went on a bowhunt for elk with a man, his two sons and a guide. We got in fairly close to a bugling elk, but we didn't know how big the elk was. To get into position for one of the boys to take the elk, the guide and the two boys had to move across clear ground from one patch of small oak brush to another patch. As they moved with Butt Head in front of them, the bull elk came up over a rise to their rights. All three hid behind that dummy. The first young man missed the elk at 24 yards with his bow. His brother got off a second bow shot at the elk at 40 yards and downed him. I asked them later how they got that close to that bull, and the guide answered, "We looked through the ears of the dummy." We had another hunter during muzzleloading season that hid behind Butt Head, laid his muzzleloader between the dummy's ears and harvested a nice bull elk at 25 yards.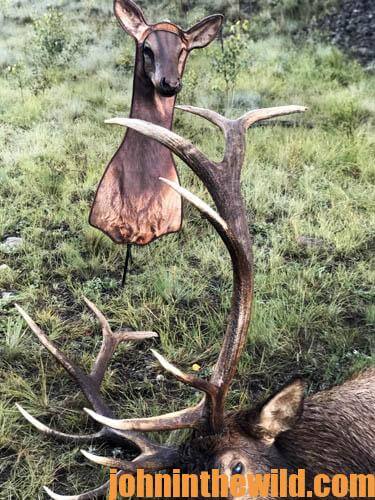 One of the things I really enjoy is when I do seminars with Butt Head, and I'll have her on stage with me. She'll ask me questions and talk to me while I'm doing my seminar. Now instead of  just having one dummy on stage, everyone realizes there's two dummies on stage. I'm often asked how I came up with the name Butt Head for the name of the decoy. When I first started using this decoy, my initial idea was to have the front side of the mannequin to be the head, neck and shoulders of the decoy. However, then you could flip the cloth, and it would have a picture of the rump of a cow elk. The head could turn all the way around and look like it was about to lick its butt. So, that's where I got the name Butt Head. But we discovered that the elk's butt wasn't nearly as important to lure in a bull elk as the face, ears and shoulders were.
We have a beautiful young friend, 22-year-old Sara Cousins, who's going to college to be a veterinarian. Her daddy had been in charge of Hunter Safety for the State of Colorado for many years. When Sara first saw Butt Head, she suggested that we put a blaze orange color around the decoy's ears and eyes, so that if another hunter saw it, he would know it wasn't the real thing. At first, I was afraid that the blaze orange on the decoy's ears and eyes might spook bull elk. However, we tested it in 2017 with the blaze-orange color on the dummy. I stuck the stick supporting Butt Head onto the tire of one of those walking irrigation devices and tied a piece of monofilament fishing line to Butthead's head to allow me to make it move while I was calling. We harvested two nice bull elk using this system, while I gave elongated cow elk calls.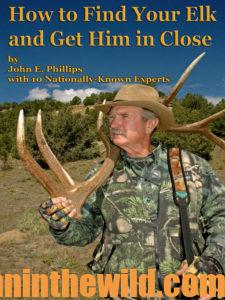 You can learn more about hunting elk in John E. Phillips' book, "How to Find Your Elk and Get Him in Close," available in Kindle, print and Audible versions at https://www.amazon.com/How-Find-Your-Close-ebook/dp/B00D3QSJEM/. You can download a free app to enable you to read this book on your computer or your tablet. You also can download a free book, "Miz Denise's Outdoor Cooking – More than 35 Recipes for Elk and Mule Deer," at  https://www.emailmeform.com/builder/form/rtJ6fD5m97CYhMXd.
Tomorrow: Wayne Carlton Says to Always Call to Elk after the Shot