Editor's Note: When I think about elk and elk hunting, the first person I think of is Wayne Carlton of Montrose, Colorado. Wayne and I have been friends more than 30 years, and he's built calls for 33 years with his latest, the Native by Carlton calls and hunting accessories available at http://www.nativebycarlton.com/. We've hunted turkey, deer and elk together. Wayne has been on TV shows and featured in videos, and he's one of the most well-known elk hunters and elk guides in the nation. Wayne Carlton plays a very-active role in the Rocky Mountain Elk Foundation (RMEF) https://www.rmef.org/.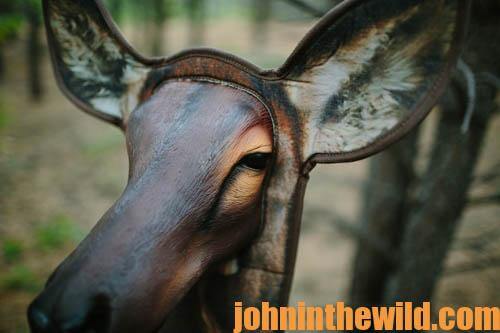 After building a prototype of a cow elk decoy with her head on a stick, I took her with me afield to test her effectiveness. I was in black timber, facing north, at 11:00 am during elk season. The draft was coming up the mountain. I heard a bull elk bugle off to my left. About that time, a cow came into my left and laid down. That 5-point bull came in and tried to mate that cow while she was on the ground. Of course, that didn't work. I looked off to my right and spotted two more cows coming toward me.
I was holding the cow elk decoy prototype in front of me and leaned the decoy further out in the front. Next one of the cows coming from  my right licked the prototype. Now I thought I'd seen everything there was to see in the world of elk hunting. However, I quickly realized that I'd never seen a cow elk come in and lick a decoy. I knew I had more to learn about the effectiveness of a cow elk decoy that could be carried in a pack and used to lure in bulls. I became very excited about all the possibilities that this dummy-like decoy could open up to the world of elk hunting.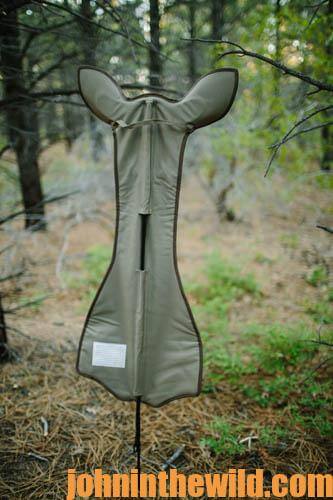 If you've ever seen a bull elk look at the spot for the hunter where a call is coming from, get excited and start shaking his head, now that's true excitement.for the hunter  I tried cow calling.  Once the bull looked at my decoy, I'd turn the decoy's head towards the bull, shake her head from left to right, just like I'd seen a cow elk shake her head to get rid of flies gnawing on her ears. Some bulls got so excited when they saw the prototype shaking, that they would start running at me and the decoy.
A problem I had with using elk decoys previously was that they were big and clumsy. I developed a method to make Butt Head light enough and compactible enough to fit in the back of an elk hunter's daypack. I imagined what Butt Head would look like if I could get a digital image of a cow's head and neck printed on a piece of carpet that resembled the real thing – a cow elk. I got the taxidermist Foster Butt of Nashville, Tennessee, to sculpt an elk's face with bright eyes to look exactly like a cow elk's face. After completing Butt Head, some friends of mine took Butt Head and put her in the corners of their offices and they said, "The people who have come into my office for the first time jumped back away from her."
However, the body of the dummy was a piece of fabric printed from a photo to give Butt Head's body a 3-D image with a realistic torso. I had a 1/4-inch thick piece of black foam inside the cloth torso of the cow elk to keep the dummy slightly rigid and to keep the cloth from blowing in the wind.
See Butt Head Decoy with Wayne Carlton at
https://www.youtube.com/watch?v=kpDPrIf9JQ8&feature=youtu.be.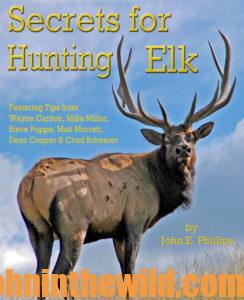 You can learn more about hunting elk from John E. Phillips' Kindle book, "Secrets for Hunting Elk," available at https://www.amazon.com/dp/B008KQA40W. You can download a free app to enable you to read this book on your computer or your tablet. You also can download a free book, "Miz Denise's Outdoor Cooking – More than 35 Recipes for Elk and Mule Deer," at  https://www.emailmeform.com/builder/form/rtJ6fD5m97CYhMXd.
Tomorrow: Wayne Carlton Develops His Final Butt Head Decoy That Works Great