Editor's Note: Jordan Newsome of Iron Station, North Carolina, has crappie tournament fished for eight years but has been crappie fishing since he was a child. He fishes the Crappie USA Tournament Circuit (https://www.crappieusa.com/), the Central Carolina Crappie Trail (https://www.crappie.com/crappie/north-carolina/423350-central-carolina-crappie-trail), the Yadkin River Crappie Trail (https://www.facebook.com/yadkinrivercrappietrail) and the Fish the Carolinas Crappie Trail (https://www.fishthecarolinas.org/). Newsome has become an expert on using the latest technology – the Garmin LiveScope – to catch crappie.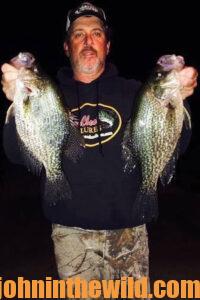 John E. Phillips: How did you learn to use the Garmin LiveScope to weigh fish before you caught them?
Jordan Newsome: I have a friend who's a crappie guide and fishes almost every day. He's been using LiveScope for several years. I asked him to show me how to use it 2-years ago. I said, "I don't want to catch any crappie. I just want to learn how to use the LiveScope to locate crappie and be able to tell the difference between a big crappie and a little crappie. I want you to catch a little crappie and a big crappie that we identify on LiveScope and see how much that fish actually weighs."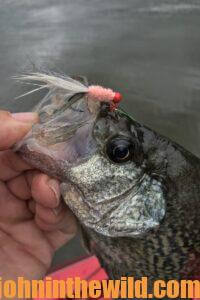 Plenty of crappie guides are using LiveScope, not just to find and catch crappie, but particularly big crappie. I believe, if you spend one day with a guide who can teach you how to fish with LiveScope, he'll save you 6 months of being on the water, two to three times a week, learning all you can about how to fish with a LiveScope – possibly 100 hours or so that will be required to learn to use this new technology to find and catch big fish, if you don't know someone who can teach you about the LiveScope.
One of the things that I've learned about the LiveScope is that you learn something new about it and the crappie you're trying to catch every day you use it. I've been using it for two years, and I'm still learning more and more about what it can teach me about crappie fishing and how to find and catch them. YouTube has some really-good videos on the LiveScope. You may spend as much as 6 months getting familiar with the LiveScope for it to benefit you. If you're a casual crappie fisherman, a year may be the length of time you'll have to spend to become proficient with this new technology.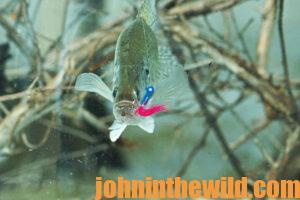 Phillips: What's the biggest crappie you've ever caught using LiveScope?
Newsome: I caught two crappie in the same day that weighed 2-1/2+ pounds each.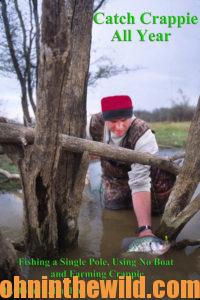 To learn more about crappie fishing, check out John E. Phillips' book, "Catch Crappie All Year: Fishing a Single Pole, Using No Boat and Farming Crappie" in print, Kindle and Audible versions at http://amzn.to/1DBpnNh. At this writing, some states are still having deer seasons which run through February 10th and others last even longer. To learn more about hunting for deer, check out John E. Phillips' "Jim Crumley's Secrets of Bowhunting Deer", now available as of January 1, 2022 in Audible, as well as paperback and Kindle at https://www.amazon.com. You may have to copy and paste this link into your browser. (When you click on the books, notice on the left where Amazon says you can read and hear 10% of the book for free). On the right side of the page and below the offer for a free Audible trial, you can click on Buy the Audible book.
Tomorrow: What Equipment's Essential to Catch Big Crappie?