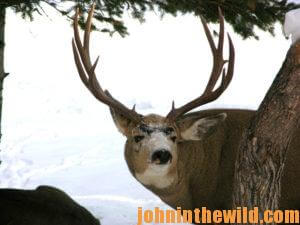 Editor's Note: Cory Jarvis of Raymond, Alberta, Canada (www.3riversadventures.com, https://www.facebook.com/3riversadventures/), has been hunting mule deer for 30+ years and guiding mule deer hunters for the last 20 years. Mark Drury of Drury Outdoors (www.druryoutdoors.com ) and Eva Shockey are some of his enthusiastic clients.
We have about 12-15 mule deer archery hunters each year here at 3 Rivers Adventures and about the same number of rifle hunters from the U.S. hunting with us. We also offer predator, waterfowl and bear hunts. In Alberta, we have a unique situation. In Alberta, you're forbidden to pay for hunting access. There are no hunting leases like you'll have in the U.S. So you're either hunting public land or have goodwill with landowners. Every year we'll usually hunt 50-60 different private lands. We have permission from the landowners to hunt these properties. Some of our lands are 300-400 acres in size, and other properties are 20,000-30,000 acres.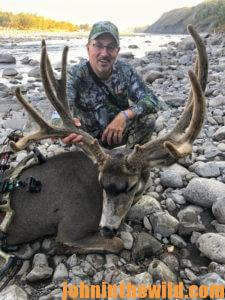 People often ask, "What's the biggest buck that's come off the properties you hunt?" Our biggest mule deer buck scored 237 inches. Last season, we harvested a 215-inch buck, and we've taken a number of bucks that have scored over 200 inches. We strive to take mule-deer bucks that will score from 170 inches and higher by harvesting our older-age-class bucks.
The mule deer in Alberta are primarily hunted in rolling hills and around agriculture with numbers of prairie mule deer here also. In central Alberta, the mule deer that are taken are hunted in areas called the Parklands, which is a mixture of agricultural farmland, wooded areas and brushy areas. In the Northwest, the Peace River area is known to have big mule deer. But the regions that I tend to hunt are rolling foothills, cottonwood river bottoms, agricultural croplands and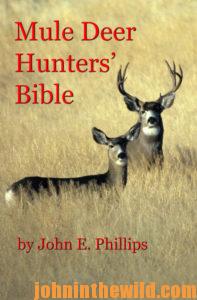 prairies. We have a wide variety of croplands up here that help us maintain a high-quality mule deer herd.
To learn more about mule deer hunting, check out John E. Phillips' book – "Mule Deer Hunters' Bible" available in Kindle, print and Audible at https://amzn.to/2Kg62w5