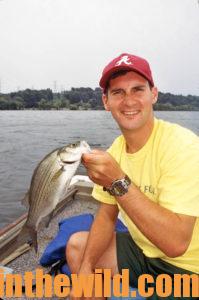 Editor's Note: Some varieties of fish are somewhat oily, and that oil in the fish often makes the fish taste fishy. However, if you use the ice and 7Up program from Day 1, you can remove that oily taste from the fish and make the meat even sweeter.
On a fishing trip with the Young Marrieds' Department of our church, the young men had planned to catch fish on Saturday and eat them at a fish fry on a July Saturday night. White bass were thick below most of the tailraces on the Coosa River in Alabama. When we went fishing, I threw everything in my tackle box to try and get those white bass to bite. But I was far short of enough fish for a fish fry, as were the other men fishing in the tailrace with me.
However, late in the afternoon, an older gentleman pulled up to the same place we were fishing – about 20 – 30 yards from us. He was catching white bass on every cast. I finally yelled out, "Hey, buddy, it looks like you're wearing those white bass out! What're you catching them on?" The man just smiled and said in a rather low tone, "A hair jig that I make just for catching white bass." I smiled back and asked, "Would you sell a few of those jigs?" "Well," he explained, "If I found a fool who would pay me $5 each for them, I'd sell them." To which I replied, "Give me $20 worth." Once my partner and I tied those $5 jigs onto our lines, we started catching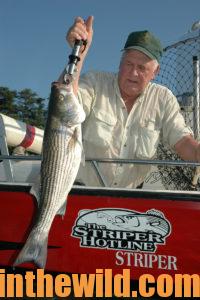 white bass – plenty for the fish fry.
As soon as we returned to the camp and started filleting those white bass, I made up a mixture of ice and 7Up. We dropped those white bass strips into that mixture and left them for about 4 hours. As we pulled the chunks of white bass out of the 7Up, I was hoping and praying that the meat had been in the 7Up long enough to pull the oily taste out of the fish. Needless to say, those young married couples devoured those white bass like they were the sweetest-tasting fish they ever had eaten in their lives.
Hybrid saltwater stripers and saltwater stripers that are found in many lakes throughout the nation also can have a strong fishy taste to them. However, if you cut out the lateral line (the red line that usually runs through the center or near-center of the fish) and then soak the fillets in the 7Up and ice mixture, they're delicious. Once again, the 7Up with its lemon and lime tends to pull the oil out of the fish, and the sugar in the 7Up sweetens the meat and makes it delicious.
Circle M Plantation's Italian Style Bass:
One of John's favorite places to visit is Mississippi's Circle M Plantation. He enjoyed this delicious recipe that's just right for preparing large quantities of white bass the last time he visited there.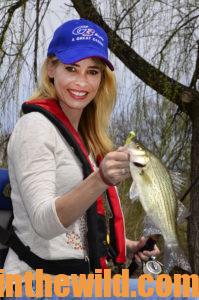 Ingredients:
5 pounds white bass fillets
Italian bread crumbs
1 egg
Vegetable oil
Olive oil
1 cup diced onion
1 cup diced green pepper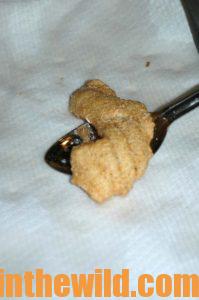 1 cup diced tomato
Salt, pepper, Italian seasoning, garlic powder
Juice from one lemon
Crumbled Feta cheese
Capers
Preparation: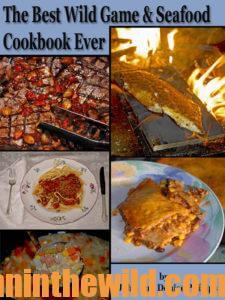 Place bass fillets between clean towels one hour before cooking to drain-off excess liquid. Dip fillets in egg and then bread crumbs, and lightly brown in vegetable oil. Place in greased baking dish. Sauté onion, green pepper and tomato in olive oil, until slightly wilted, and season mixture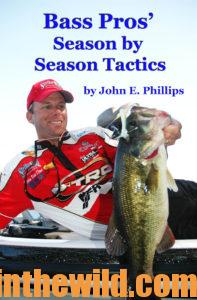 with seasonings and lemon juice. Pour mixture over fillets in the baking dish, top with Feta cheese, and brown in a 500-degree oven for about 15 minutes. Serves 8 to 10.
"The Best Wild Game and Seafood Cookbook Ever," available in Kindle and print at http://amzn.to/WkbLRg contains this recipe and many others for preparing bass and other varieties of fish.
To learn more about fishing for bass, check out John E. Phillips' book, "Bass Fishing Season by Season" available in Kindle format at https://amzn.to/2IKUhe2
Tomorrow: How to Catch and Prepare a Bunch of Catfish for a Fish Fry and for the Freezer
EXPLORE MORE: you'll love these stories from John too