John's Note: Jay Yelas from Corvallis, Oregon, has been a professional tournament fisherman since 1989 when he began his fishing career on the B.A.S.S. circuit. Yelas has won: the Bassmaster Classic in 2002 on Lay Lake in Alabama; the prestigious B.A.S.S. Angler-of-the-Year title in 2002; the Angler-of-the-Year title twice on the FLW tournament circuit; and in 2003, an ESPY Award presented by ESPN to the top outdoor athlete of the year. Today Yelas is still actively fishing the FLW tournament circuit and is a member of Punisher Lures' www.punisherlures.com Pro Staff. And, as Yelas explains, "I've got lots of examples of how to catch good bass on bad days."
I was fishing in New Orleans, Louisiana, at the Bassmaster Classic in 1999. After pre-fishing for the tournament, I went to my best spot on the first day of the Classic.cac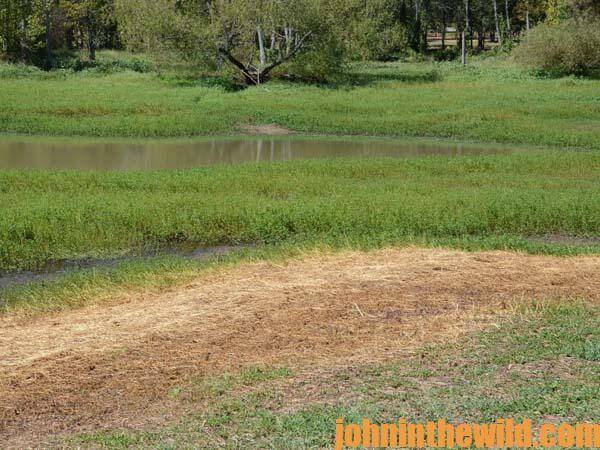 I was running about an hour from the boat ramp to a weed bed on the edge of a canal that held numbers of good bass. However, when I reached the weed bed, I saw that it had been sprayed with a herbicide to kill the weeds. I thought to myself, "Oh, brother! This is my best spot. And now it's been sprayed with chemicals!" I've learned over years of fishing that when weed beds are sprayed with chemicals, the bass don't bite. I don't know whether the chemicals cause the bass to leave the area or make the bass get lockjaw, but for whatever reason, they don't bite under these conditions. I had another place I had found that I didn't consider to be as good as this canal. I left that area and looked for other canals close to the canal that had been sprayed. And, because I had back-up places to fish, I still finished in about 12th place for that Bassmaster Classic.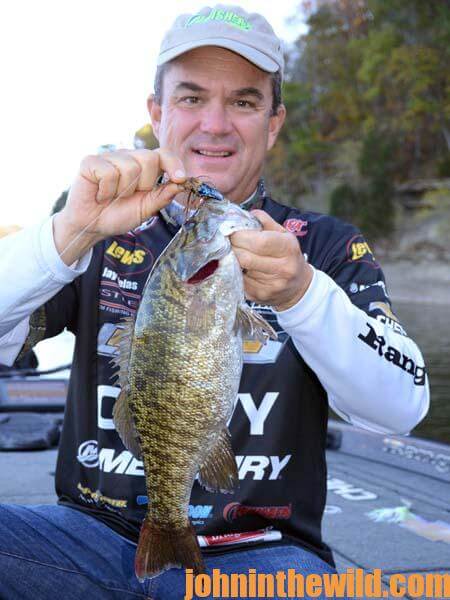 I was almost mentally wrecked initially when I arrived at the spot that I really had wanted to fish. I thought that place had enough big bass to give me a chance to win the Bassmaster Classic. When you go to your favorite spot, and something happens, like the weeds being sprayed, or two or three other anglers being right where you want to fish, your day starts off as a bad day. However, if you've done your homework, and you have several other places where you can fish, you often can turn a disastrous day of fishing into a fairly good day of fishing. Twelfth place in the Bassmaster Classic and a good paycheck helped prove to me that I could catch good bass on a bad day. So, I learned not to put all of my eggs in one basket, because that basket might get sprayed with herbicides, and I couldn't fish it.
I always try to have at least one and usually five back-up plans about where I'll fish, and what I'll do, if a disaster beyond my control makes my day of bass fishing a bad day. The only true statement about bass fishing is that things change. The weather and the water change, the places that you want to fish change, the bass move, and the bait fish move. So, you always need as least one, if not more, back-up plans. Another truism about bass fishing is that not all the bass in the lake are ever always in the same place. There are many spots in a lake where you can find and catch bass on any given day.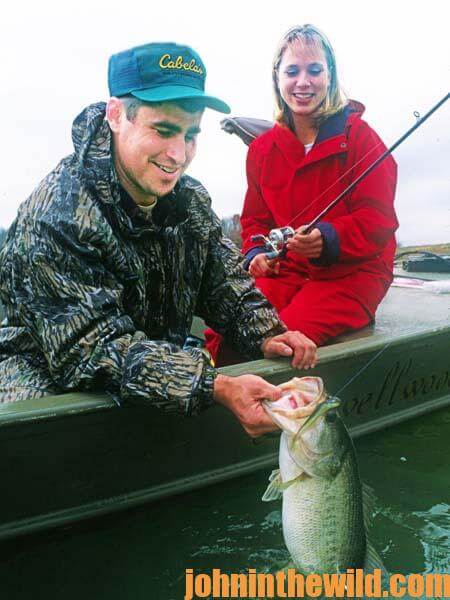 Search for those other areas, and plan to fish them if disaster strikes on the place you've planned to fish. Sometimes your back-up plan will be better than your original plan.
Jay Yelas talks about his worst day ever on the water: https://www.youtube.com/watch?v=c6lI_dWCI44
For more information about Jay Yelas, check out www.jayyelas.net.
To learn more about bass fishing, get John E. Phillips' Kindle eBooks and some print books, "How to Bass Fish Like a Pro," "How to Win a Bass Tournament," "Catch the Most and Biggest Bass in Any Lake: 18 Pro Fishermen's Best Tactics, "Hot Weather Bass Tactics" and "How to Become A Tournament Bass Fisherman," Click here to get these books.
Share this page with a friend!
About the Author
John Phillips, winner of the 2012 Homer Circle Fishing Award for outstanding fishing writer by the American Sportfishing Association (ASA) and the Professional Outdoor Media Association (POMA), the 2008 Crossbow Communicator of the year and the 2007 Legendary Communicator chosen for induction into the National Fresh Water Hall of Fame, is a freelance writer (over 6,000 magazine articles for about 100 magazines and several thousand newspaper columns published), magazine editor, photographer for print media as well as industry catalogues (over 25,000 photos published), lecturer, outdoor consultant, marketing consultant, book author and daily internet content provider with an overview of the outdoors. Click here for more information and a list of all the books available from John E. Phillips.
Next: Jay Yelas Says You Will Have Equipment Breakdowns While Bass Fishing