John's Note: Doug Shipp from Jachin, Alabama, has been turkey hunting for more than 40 years and has been a turkey-hunting guide at Bent Creek Lodge (www.bentcreeklodge.com) since 1987.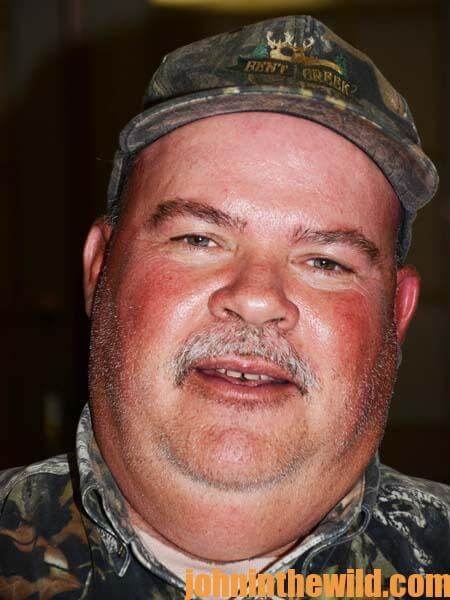 I've learned that every turkey I hunt is different from every other turkey I hunt. Each gobbler has his own likes and dislikes. Just because a tactic or a call has brought one gobbler in doesn't necessarily mean that that tactic or same call will bring in another gobbler to your gun. I've also learned that most of us who have hunted for very long have gone through the run-and-gun philosophy of turkey hunting. When turkeys were hunted years ago, patience was the turkey hunter's best tool. And I've learned that even today – not getting in a hurry and instead waiting a long time for turkeys to show-up generally will put more gobblers in front of the people I guide than running and gunning will.
If I have to pick out one thing that I'm most aware of that turkeys have taught me it's humility. I don't believe that there's any easy turkey. I know that I can't give a turkey a few calls, go to sleep and wait on my client to shoot the bird. I've got to be thinking, listening to the woods, listening to the turkey and trying to determine what I need to do next. I've learned that if you want to hear turkeys gobble, and you want to locate them, you must go into the woods when a thunderstorm is approaching. I've always been able to find gobblers when thunder rolls. I don't know what it is about thunder that makes a turkey want to talk, but I've been able to locate turkeys in an area where I've never heard turkeys before when a storm is approaching. I've also learned that I can call to turkeys just before a thunderstorm, and most of the time they'll come to me and my hunter. If at all possible, I like to try and get the turkey in gun range before the rain starts. Yes, I've hunted in a downpour, and my hunters have taken gobblers during rainstorms, but not very often.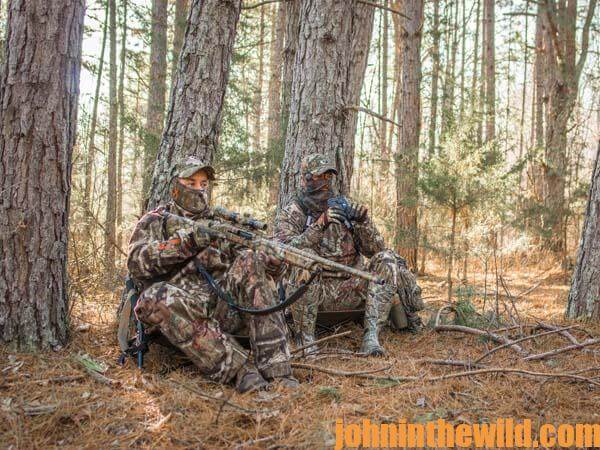 One time when we did take a turkey in a downpour was when we heard a turkey gobble as a storm approached. Since I knew the turkey was close to a green field, I put a decoy out in the green field. My hunter and I backed up off the edge of the field and sat down next to a tree. When the rain came in, water was pouring down like it had come out of a bucket. However, when the rain let up slightly, the turkey would walk out into the green field. Once the rain got heavy again, the turkey would walk back into the woods, and when it slacked off, he came back into the field. Finally when the rain slacked off, the bird spotted the decoy and came into that decoy. Then my hunter was able to take him. My hunter and I had been sitting in that rain for about 45 minutes before that bird came in to where we were. Once we got the turkey, that bird looked like he'd been drowned, but so did we.
Doug Shipp – "One of My Toughest Turkey Hunts:" https://youtu.be/fFQRIL_Uk34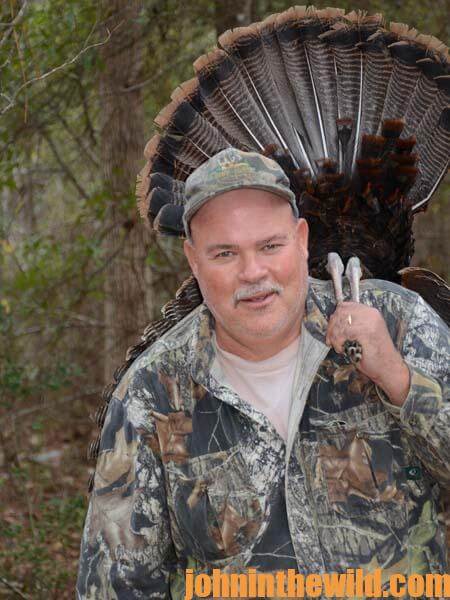 To get John's book, "The Turkey Gobbler Getter Manual," for free, go to www.johninthewild.com/free-books to download.
To learn more about turkey hunting from the masters, get these Kindle eBooks and print books by John E. Phillips, including: "The Turkey Hunter's Bible (available as an eBook or in paperback)," "PhD Gobblers: How to Hunt the Smartest Turkeys in the World," "Turkey Hunting Tactics," "How to Hunt Turkeys with World Champion Preston Pittman," "The 10 Sins of Turkey Hunting with Preston Pittman" and "Outdoor Life's Complete Turkey Hunting." Click here to get these books.
Next: More of What Guide Doug Shipp Has Learned about Hunting Turkeys
EXPLORE MORE: you'll love these stories from John too