John's Note: Sooner or later, if you love to be in the outdoors, and work and play in the outdoors, you'll probably get hurt, because outdoor people tend to push the limits. They climb mountains too high, swim rivers too far, go up trees too tall and/or ride mustangs too wild. When outdoors people survive tragic accidents, some give up, while others fight back, reinvent themselves and become more than they ever may have been before their accidents. We all love the stories of people who have overcome disaster to find the true greatness in us all, and such is the story of Ashlee Adkins Lundvall, who was born and raised in Indianapolis, Indiana. She was a true 6-foot, 2-inch Hoosier girl who played volleyball, basketball, fast pitch softball and slow pitch softball. With her outgoing personality and good looks, she had a very active social life, had a boyfriend and was living the dream of every high school teenage girl. After finishing her sophomore year with big plans for her junior year in high school, Ashlee went for 3 weeks to Cody, Wyoming, where girls from all over the county came to this working ranch. All the girls had chores. After the chores were done, they enjoyed horseback riding, backpacking, rodeoing and other fun activities. But while there, Ashlee suffered a T12 vertebra spinal cord injury in 1999 that left her in a wheelchair. This week we'll learn how Ashlee's injury led her to enjoy the outdoors even more.
On Monday morning, August 2, 1999, I had gotten up early, just like every morning, and headed for the lower corrals on the ranch.
I was excited about the backpack trip that we were taking early in the afternoon and wanted to finish my chores early. One of my responsibilities was to feed the horses and the steers at the ranch. Upon reaching the lower corral, I climbed up on the hay rack and started pitching the hay down to the steers. When I broke open a new bale of hay, part of the hay started falling off the hay rack. I reached to get the piece that was about to fall off the hay rack, lost my balance and started to fall. The last thing I thought about was to throw a pitch fork. I hit my head and was somewhat knocked-out. I landed on the long round handle of the pitch fork on my back, causing my T12 to blow and damage my spinal cord. When I woke up, I couldn't get up. The camp director's wife heard a noise coming from the corral where the steers and the horses were kept, ran for the lower corral and found me on the ground. An ambulance arrived after about 30 minutes. I was loaded into the ambulance and taken to the hospital in Cody, Wyoming, and then airlifted to Billings, Montana, about 100 miles north of Cody.
When I was told that I would spend the rest of my life in a wheelchair, I thought I'd just been issued a death sentence. Besides being an athlete, I loved camping and hiking, being outdoors, going to parties with my friends and doing all the things that 16-year-old high school girls enjoy doing. When I got my life in a wheelchair sentence, I believed all the stereotypes of people in wheelchairs. I thought . . .
* They never left their houses.
* They didn't have social lives.
* They weren't active in the outdoors.
* No one ever would love me.
* I was destined to spend my life alone.
The Wake-up Call:
For more than 3 months after my accident, I was depressed and angry and believed my world had come to an end. I grieved the death of the happy, active, athletic, outdoor lifestyle that I believed had been stolen from me. After I finished 2 months of rehabilitation in Billings, Montana, I was flown back to Indianapolis to complete my rehabilitation. I then had several more physical problems besides my spinal cord injury that put me back in the hospital. I hit one of my lowest points of feeling sorry for myself and thinking my life was over, although my faith in God always had been strong before. I believed God allowed things to happen in our lives, but I couldn't find any reason that God had for me to be in a wheelchair. A big, dark cloud seemed to be sitting on top of me, and it wouldn't go away.
One morning when I had had a bad experience with one of the nurses, I wasn't feeling good, and I had been crying a lot. My dad came in my room, sat down beside me and told me honestly that he and my mother were physically, mentally and emotionally exhausted. He said he didn't know how much more he and my mom could take of my problems. Well, those words were like a slap in my face, because I never even had considered how much my accident had affected other people – not just me. My family, my friends, my school, my neighborhood and my community were all impacted by what had happened to me. Even more importantly I realized was, how was I dealing with my injury? That one short talk my dad had with me caused me to realize that my bad attitude wasn't only hurting me. It was hurting the people I cared about and loved. That realization took the selfish component out of my accident. For the first time, I realized I had to help heal myself for me and had to get better and have a better attitude for everyone I knew. That was when I decided to make the best of what I perceived to be a bad situation. That resolution set me on the path to become the best I possibly could be in the future. Because I had been so selfish about the way I felt about myself, and I was so angry at the situation that I now found myself in, I couldn't see a future. I was only focused on myself. After my dad talked to me, I realized I had to show other people that a person could get past this type of tragedy. I changed my mind about how I looked at my accident.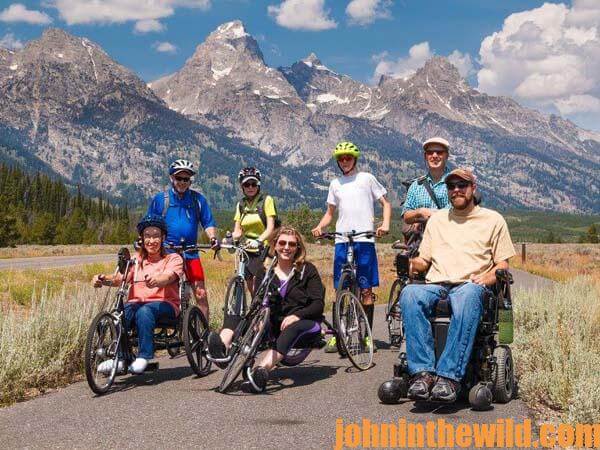 I decided that the most-important thing for me to do immediately was to return to high school and start interacting with my friends again. I realized that I needed to focus all my attention on being tutored and getting back on track with my education. Then I could graduate from high school with my classmates. As I studied and worked to improve academically and mentally, my next big fear was: "How will my friends and teachers treat me? I once was the life of the party, and now I am the girl in the wheelchair." I went to a very-small private school, and our school never before had had a student in a wheelchair. Learning how to deal with me and my wheelchair presented a learning experience for everyone in my family, my circle of friends, my community and the school. The school became accessible for me, and my friends and teachers were open and accepting of me. I was treated wonderfully. I never had to worry about bullying or being treated any differently because I was in a wheelchair. Here's the really strange thing. Before my accident, I was the life of the party. When I got back to the school, I was the life of the party, but in a different way. Although my friends didn't always exactly know what I was going through while getting accustomed to my new life in a wheelchair, they were very supportive. They included me in all the activities at school and after school.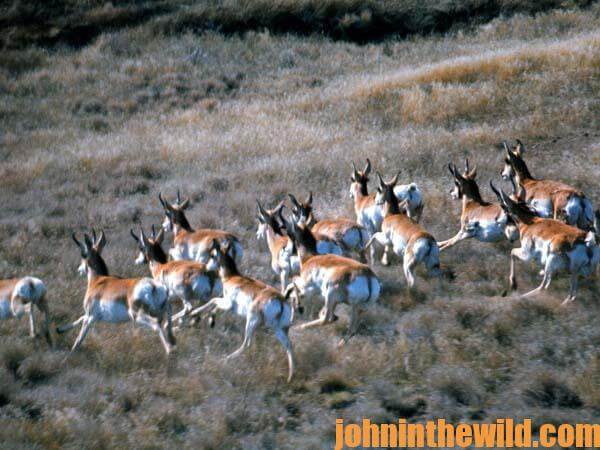 For more inspiring stories, get John E. Phillips' Kindle eBooks, "Courage: Stories of Hometown Heroes," "Moving Forward: Stories of Hometown Heroes" and "The Briar Patch Philosopher" (also available in print). Click here to get these books.
Next: How Ashlee Adkins Lundvall Continued Her Education and Training in Her Wheelchair