John's Note: By harvesting coyotes, foxes, bobcats, raccoons and possums, you can have more deer, turkeys, quail, pheasants, squirrels and rabbits on your hunting property. We all know the advantage of planting supplemental food plots, fruit trees, nut trees and shrubs for wildlife. We also selectively harvest our deer herds and provide minerals for deer and turkey. But one important component of managing your lands for more wildlife is reducing the number of predators on the properties. Al Morris, the host of "FOXPRO Furtakers" (http://outdoorchannel.com/foxpro-furtakers) on the Outdoor Channel, will tell us how and why harvesting predators will increase the number of game animals and songbirds on the lands you hunt. Morris, who lives in Springville, Utah, has been a predator hunter for 30+ years. Morris and his partner, Garvin Young, are the only hunters who have won the World Predator Calling Championship three times. Morris says, "I really like all the Mossy Oak patterns, since they suit all types of terrain, and I hunt all over the United States. When I'm hunting west of the Mississippi River, Mossy Oak Brush (http://www.mossyoak.com/camouflage/brush.aspx) is my favorite. In the Midwest and most of the East, I prefer Mossy Oak Break-Up Infinity (http://www.mossyoak.com/camouflage/breakupinfinity.aspx)."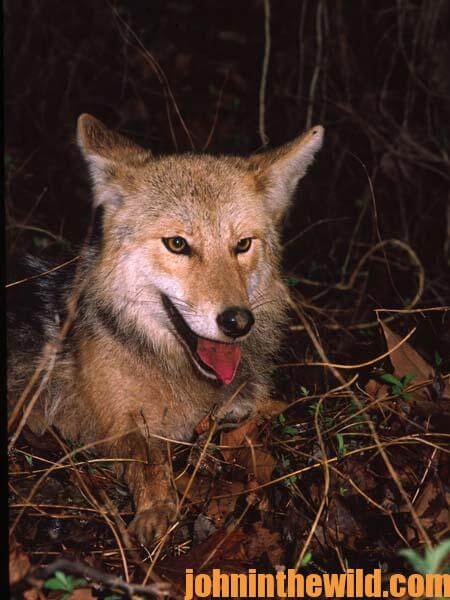 I believe the best time to hunt predators is immediately after the first really-cold snap in the late fall and winter, or right after the first snow, depending on where you live. Right after the first snow, 75 percent of a coyote's food gets covered by snow or killed. In the Deep South, where there's hardly ever snow, a hard frost will be the weather condition triggering the best predator-hunting time. Since a good portion of the predator's diet is gone after the first snow or hard frost, coyotes, foxes, bobcats, coons and possums will have to become far more active during daylight hours to find and take food. So, this is when predator hunting usually is the best. When a predator hears a deer-in-distress call, a bird-in-distress call or a rabbit-in-distress call, and he's hungry, he almost always has to come to the call. If a coyote hears another coyote calling in his area, the coyote knows if he doesn't run that other coyote off and out of his home range, the intruder coyote will gobble-up the food there. So, the first week of really-cold weather is the most-productive time to hunt predators.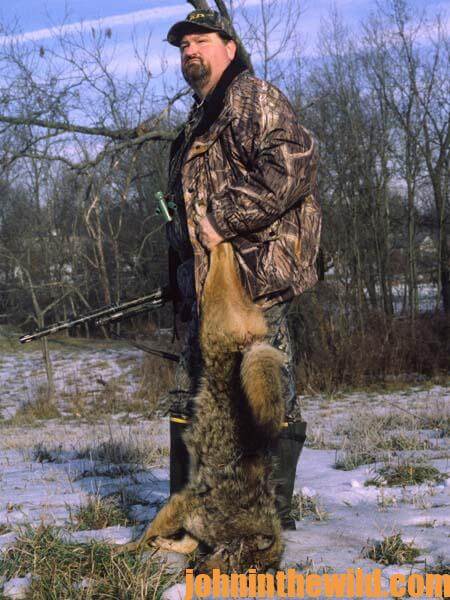 Here is what makes predator hunting so important to land managers: every coyote you take probably saves the life of two fawns, four or five turkeys, a covey of quail and many-other game animals you want to raise. When you're considering hunting predators, don't overlook the bobcats, coons and possums that destroy the nests of turkeys, quail and other ground-nesting birds. I read a study that said when does drop their fawns, if there is a buck fawn and a doe fawn, coyotes and other predators are most likely to kill the buck fawn. A doe fawn moves-out of her bedding site to urinate, but a buck fawn urinates in his bed. This means he has a much-stronger odor than a doe fawn and is easier for a predator to find and kill. I've seen other studies where predators were removed from an area, and the turkey population soared, because the foxes, coons, possums, bobcats and coyotes weren't there to eat the turkey eggs or to catch and kill the young poults. What we almost have overlooked in managing wildlife is the need to remove a certain number of predators every year.
In some parts of the country, coyotes make a full-time living killing and eating deer. I'm often asked if calling and shooting predators during deer season has a detrimental effect on deer hunting. My answer is always the same, "Not at all." Predators kill prey every day, all day and all night. Deer hear prey-in-distress sounds all day and all night, so those are natural sounds. If you want more deer and turkeys on your property, intensively hunt and harvest the predators there. The more predators you harvest, the more deer, turkeys and other game species your land will support. I believe every conservation-minded hunter who wants to have more game to hunt should be a predator hunter.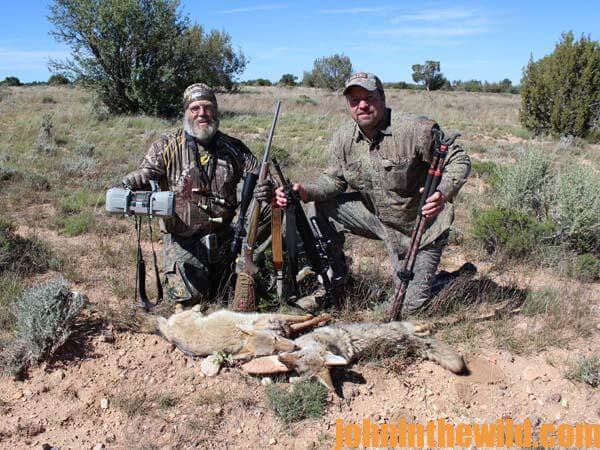 To learn more about hunting and fishing, see John E. Phillips' eBooks and print books at www.amazon.com and www.barnesandnoble.com.
EXPLORE MORE: you'll love these stories from John too