John's Note: Sooner or later, if you love to be in the outdoors, and work and play in the outdoors, you'll probably get hurt, because outdoor people tend to push the limits. They climb mountains too high, swim rivers too far, go up trees too tall and/or ride mustangs too wild. When outdoors people survive tragic accidents, some give up, while others fight back, reinvent themselves and become more than they ever may have been before their accidents. We all love the stories of people who have overcome disaster to find the true greatness in us all, and such is the story of Ashlee Adkins Lundvall, who was born and raised in Indianapolis, Indiana. She was a true 6-foot, 2-inch Hoosier girl who played volleyball, basketball, fast pitch softball and slow pitch softball. With her outgoing personality and good looks, she had a very active social life, had a boyfriend and was living the dream of every high school teenage girl. After finishing her sophomore year with big plans for her junior year in high school, Ashlee went for 3 weeks to Cody, Wyoming, where girls from all over the county came to this working ranch. All the girls had chores. After the chores were done, they enjoyed horseback riding, backpacking, rodeoing and other fun activities. But while there, Ashlee suffered a T12 vertebra spinal cord injury in 1999 that left her in a wheelchair. This week we'll learn how Ashlee's injury led her to enjoy the outdoors even more.
When I was in high school I was very social, I was very confident, I had lots of friends, and I always had a boyfriend.
You might say I was boy crazy. My accident changed me in many ways that I would've never believed. After my accident, I really struggled with my self-esteem and my self-image. I thought I would be alone for the rest of my life. I didn't think I ever would find someone who would date a girl in a wheelchair. I felt sure there was no man who would consider a permanent relationship with a girl in a wheelchair. So, I became very shy and very withdrawn but highly sensitive to male attention.
Before the accident I was tall, athletic and extremely social, and I dated a lot. Then because of my accident, I shrank from 6-feet, 2-inches down to the height of me and my wheelchair – 4-feet, 4-inches. I finally realized my wheelchair wasn't this ugly awful thing to which I was confined but rather was a tool that I could use to pursue my dreams. I really had to do some internal investigation about how I viewed my accident, my wheelchair and myself in my wheelchair. I was fortunate that I still had an active social life with many good friends, but I definitely looked at my dating life with a whole new perspective. Finally, I realized that I shouldn't be looking for my self-worth in how other people saw me. I came to the conclusion that I could be the girl in the wheelchair who never married and was alone.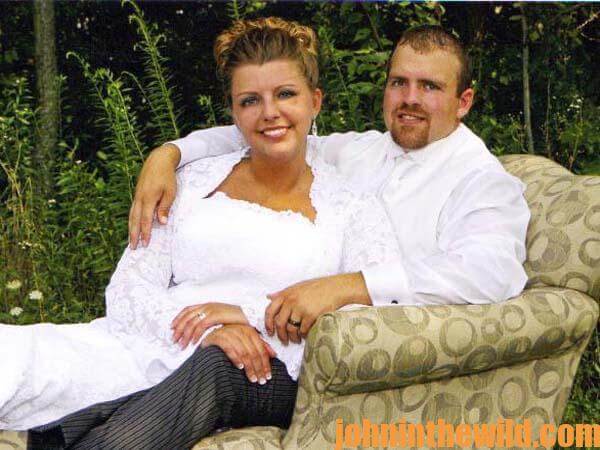 While I was in college, I returned often to Wyoming to visit the friends I had made out there when I was in camp during high school, before my accident. I loved the area and the lifestyle. After my accident, one of the first people I connected with was a man named Kenny Lundvall, who had multiple sclerosis. Kenny would let me drive his van with hand controls. Every time I went back to Wyoming, I'd stop by to visit with Kenny. Kenny had a son named Russ, who had grown up with his dad being in a wheelchair. For the first time in my life, I met a young man who totally understood people in wheelchairs like me. He knew everything that was a part of the wheelchair life, and I didn't have to explain everything to him.
Russ put a crack in my armor of protecting my emotions and feelings. He helped me see that maybe some people could love people like me – not because of my disability but in spite of it. Russ and I started out as friends. Then we dated long distance. I'm convinced our relationship was a match made in heaven – he was perfect for me. Because of Russ's dad's illness, I really believe God had prepared Russ to meet me. He was the first guy I ever had met who knew how to do things to help me without me having to tell him what to do. Today I am Ashlee Adkins Lundvall, and Russ is now my husband and the father of our daughter, Addison.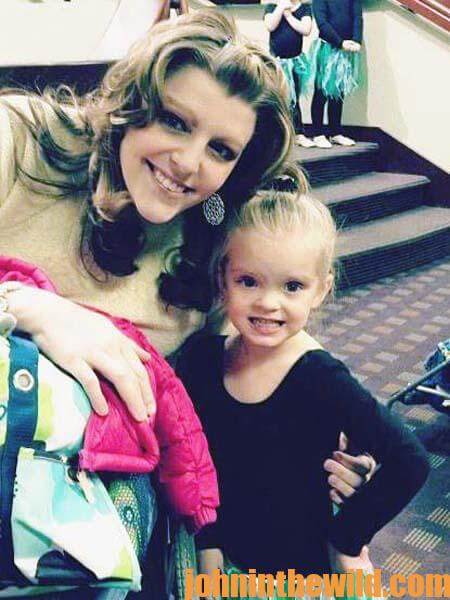 Right now, I'm a stay-at-home mom with our 4-year-old daughter whom we're home schooling. I also have a speaking ministry. I travel all over the country giving motivational speeches at inspirational speaking events. I'm trying to get more involved in the outdoor industry, speaking to more people about how I'm involved in hunting and the outdoors, and the benefits I've received from my involvement there, and what I've learned in the outdoors. I also teach computer classes for the local college we have in Cody. I've always been a computer nerd, and I really enjoy teaching. I have a background in tutoring, and I enjoy that profession also. I've just become a columnist for "Able Outdoors (http://ableoutdoors.net/)," a magazine that will launch this year. I really enjoy writing and keeping up with my blog and my YouTube channel that I started with an antelope hunt I went on last fall. I was using a GoPro camera that I wore on my forehead the entire time I hunted.
This summer I plan to post more videos about all the things I do as a wheelchair user. Often, people have questions about life in a wheelchair. I can tell them about what I do and how I do it, but I think more and more people have become very visual. They prefer to see how something is done rather than read about it. I plan to use my camera to show people how I've designed my home, how I work in my kitchen, how I get in and out of my car, how I parent as a wheelchair user, and how I take my daughter to the grocery store with me and run errands with her. I'll be recording all my daily activities as a wheelchair user as well as my outdoor activities.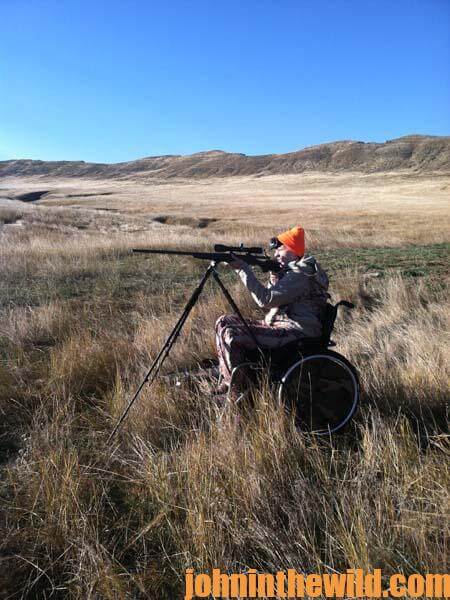 After I won Ms. Wheelchair USA in 2013, I started my blog at www.crownandcamo.blogspot.com. My YouTube channel is Ashlee Lundvall, my website is www.ashleelundvall.com, on twitter- twitter@crownandcamo, and my email is ashlee.lundvall@gmail.com.
For more inspiring stories get John E. Phillips' Kindle eBooks, "Courage: Stories of Hometown Heroes," "Moving Forward: Stories of Hometown Heroes" and "The Briar Patch Philosopher" (also available in print). Click here to get these books.