Editor's Note: In years past, many of us learned to hunt deer from family members and friends. Today fewer adults have the time to train young people in the sport of deer hunting. However, most Fish and Game Departments across the U.S. offer courses to teach young people and adults how to hunt deer and even have special days when a young person can hunt with an older mentor. My home state's – Alabama's Department of Conservation and Natural Resources (ADCNR) (https://alabama-department-of-conservation-natural-resources-algeohub.hub.arcgis.com/) – has set-up several days a year for an Adult Mentored Deer Hunt Program where adults can learn how to handle firearms safely, shoot, sight-in rifles, find deer and learn the equipment needed to be successful. This one-day basic class qualifies the attendees to be put in a drawing and take part in a three-day hunt with a mentor to actually try and take a deer. "If we teach adults how to hunt deer safely and comfortably, then they'll be better prepared to teach their children and others how to enjoy this sport they've discovered or rediscovered," Chuck Sykes, the director of the Game and Fish Department of ADCNR, explains. These adult-mentoring programs aren't only for in-state outdoorsmen but also for out-of-state adults who want to learn these outdoor skills. Alabama has more than 1-million acres of public-hunting properties where hunters can begin to apply the skills they've learned.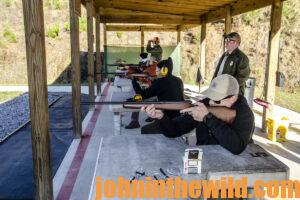 Why a Pennsylvanian Attended Alabama's Adult Mentored Deer Hunt Program:
Originally from Pittsburgh, Pennsylvania, Reason says, "I've always been interested in hunting, but I've been more of a hiker and a backpacker. However, now I'm at the time in my life where I want to try hunting. I've never had an opportunity to learn how to hunt or known what equipment is needed to hunt. The teachers of the 'Basics for Hunting White-Tailed Deer' program are very-experienced hunters and teachers and do fantastic jobs of teaching the type of clothing, hunting equipment and survival gear that you need to become a competent hunter.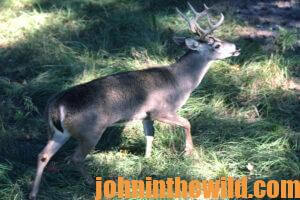 "After learning about all the gear I might need to go hunting and stay safe, I was glad to learn that this course offers a Phase 2 on hunting deer in this Adult Mentored Hunt Program. That part of the program includes going on a three-day hunt with a mentor, scouting, finding a place to take a deer and having my mentor in a ground blind with me. Any equipment I don't have for this hunt will be supplied by the ADCNR like rifles, ammunition, ground blinds, etc. I plan to attend that second session to go on a hunt and learn what hunters do, and what being on a hunt is like and possibly taking a deer. Then I'll also learn how to field dress the deer in the field, bring it back to camp, skin and remove all the meat from the deer and understand what parts are the best for hamburger, sausage, roasts and steaks. I've been fortunate enough to find out about the program by going to www.outdooralabama.com, clicking on the Hunting Tab and going to the Adult Mentored Hunt Program."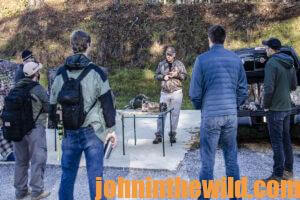 Why This Husband and Wife Participated: 
Cathy Haygood wanted to learn about hunting. She'd never hunted before, even though her dad was a hunter. "My husband also wanted to learn about hunting, so I decided to come with him." Her husband Steve Kinney said, "I wanted to learn how to use a firearm safely, and I wanted to know how to hunt. I wanted to put some wild game, more specifically a deer, on the table for food."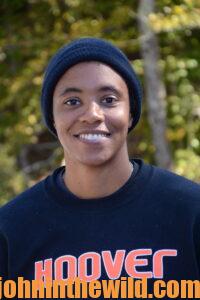 What Game Warden Cydne Bolden Learned:
Editor's Note: Cydne Bolden is the first female African American hired by Alabama's Department of Conservation and Natural Resources. According to Chuck Sykes, head of the Game and Fish Division of the ADCNR, "She's doing a great job, and we're really glad to have her working with us."
I'd never been hunting until I took this course, but I like the outdoors, and the outdoors is a big part of my job. I'm a game warden for the ADCNR, and I have degrees in biology and environmental sciences. I work with hunters to enforce the game laws. So, I need to know how hunters hunt, why they are most likely to be where they're hunting, how they're hunting, and what time hunters hunt.
I've been a game warden since November, 2019, and I'm still in the process of learning my job. I've learned a tremendous amount about the game hunters hunt, the firearms hunters shoot, the equipment they take with them into the woods, and how to read deer sign at this program. Hunters use the signs deer make to find the deer, and I can use those same signs to locate the hunters. This course has taught me how to relate to hunters better and help them have satisfying hunts.
Why Take a Refresher Deer-Hunting Course:
When David Douglas was asked why he attended this program on deer hunting, he answered,
"I use this program each year as a refresher course to tune-up my hunting and to knock-off the rust from the past season to be prepared to start a new deer season. Deer hunting in Alabama with a bow begins about October 15th each year, and gun season for deer hunting starts around Thanksgiving. Both these styles of deer hunting in Alabama end in mid-February. So, that forces about an 8-month layoff from the time the deer season ends until it begins again. Since you can forget so much about how to hunt deer during those 8 months, going through this basic course of how to hunt deer helps me relearn and remember the things I need to know a week or two before I start deer hunting. Even if my rifle or bow is sighted-in at the end of deer season. I need to resight that equipment in before I start hunting at the beginning of deer season."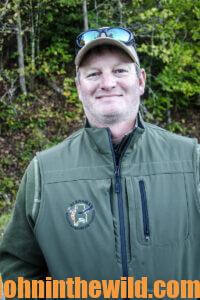 What Instructor Chas Moore Says about the Adult Mentored Deer Hunt Program:
Editor's Note: Chas Moore, an instructor in Alabama's Adult Mentored Hunt Program, has taught these programs numerous times and is a wildlife biologist for the State of Alabama.
This program was designed to reintroduce adults who once have hunted, but perhaps due to different circumstances, haven't hunted in a while, and teach people who never have had the opportunity to hunt more about hunting. Lately we've been seeing hunters who always have hunted taking this course to sharpen their skills and relearn tactics. This program also attracts couples who want to learn to hunt, as well as single women and single men. These folks can learn the skills required and the equipment needed and how to use it. We also show them the public lands they can hunt for a very-nominal fee.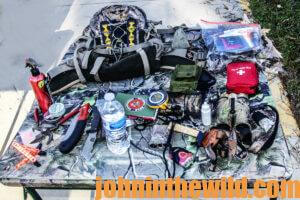 1) The First Phase of the Program – Basics for Hunting White-Tailed Deer
At the first event, we teach mapping skills, trailing and tracking, what clothing and equipment hunters will need, hunter safety, sighting in a rifle scope and shooting safely and accurately. After that, the participants are given plenty of time to shoot rounds to see and learn that they can take game with a rifle.
2) The Second Phase of the Program – Learn to Hunt
The students go on actual hunts at Cedar Creek or Portland Landing SOAs – two properties owned by Alabama's Forever Wild – and hopefully have the opportunity to take deer. They each have a mentor with them from the time they arrive on the hunt, until the time they leave on the third day. They learn how and where to scout for deer, and where to place tree stands once they've learned when, where and why a deer should be in an area. We also teach them how to set-up a blind based on wind conditions and the deer sign they've found to result in a successful hunt. We teach the hunters how to take care of the deer they've harvested in the woods too and then bring them back to camp to show them how to skin, quarter and process that animal.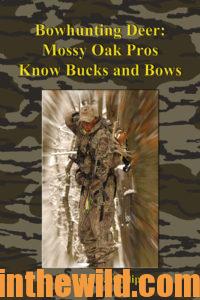 If these 12-15 students don't have their own rifles, we provide the rifles and the ammunition for their hunting. We also provide a lodge for them to stay in and meals to eat. The state also offers this type of hunt at Oak Mountain State Park near Birmingham, Alabama, and the hunters and the mentors stay in the cabins at Oak Mountain.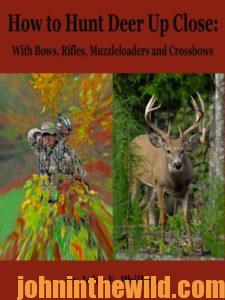 To learn more about hunting deer, check out John E. Phillips' brand-new Audible book that became available August 2, 2022, and now in Kindle, print and Audible versions, "Bowhunting Deer: Mossy Oak Pros Know Bucks and Bows" at https://www.amazon.com/. Also look at John's book, "How to Hunt Deer Up Close: With Bows, Rifles, Muzzleloaders and Crossbows" at (http://amzn.to/11dJRu8), available in all three formats – Kindle, paperback and Audible. You may have to copy and paste these links into your browser. (When you click on these books, notice on the left where Amazon says you can read and hear 10% of the books for free.) On the right side of the pages and below the offer for a free Audible trial, you can click on Buy the Audible book.
Tomorrow: What's Taught at Adult Mentored Deer Programs