John's Note: David Hale, co-founder of Knight and Hale Game Calls in Cadiz, Kentucky, also co-produces the "Ultimate Hunting" TV show. Each year he travels the country doing TV shows and videos for Commonwealth Productions. When Hale and his partner Harold Knight go hunting, they have to produce animals for TV and video, and they use motion-sensor cameras to accomplish this task. As Hale explains, "We've been using motion-sensor cameras ever since they first came to the market."
David Hale has used motion-sensor cameras for years, because he says, "I felt it was a good way to inventory the animals I had on my property.  
I've found that many hunters spend hundreds and maybe thousands of hours hunting trophy bucks that don't exist on their properties. So, I've learned that by using motion-sensor cameras, I can determine if a piece of property has the size of buck that I want to hunt before I ever hunt that land."
When Hale and Knight film their TV show, they only have 2 to 7 days to take a trophy buck. They utilize motion-sensor cameras to locate and harvest that buck within this short time.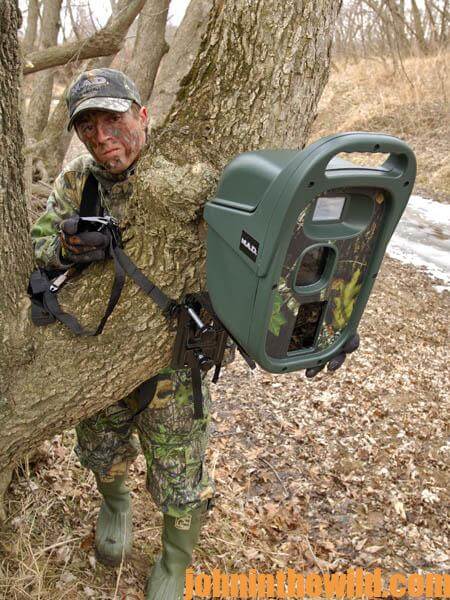 Hale reports that, "Once we've established that there is a trophy buck on our property, we use trail cameras with Nikon DX macro lens to pattern that buck, so that we know where he's bedding and feeding, the trails he uses in-between, and the time of day he's walking those trails. The critical key to being able to find and set-up a hunting pattern for a trophy buck is getting the cameras into position to give you the information you need well ahead of the hunt."
Hale uses cameras both in state and out-of-state, placing them at every feeding station. He prefers to have the cameras in place and working for about 2 months before he hunts. He says, "One of the things I've learned is that many times, deer will change their movement patterns before you hunt them." This change makes the information gleaned from the cameras, 2 to 3 days before the hunt, the most-critical information for the success of the hunt. If the deer change their movement patterns, "Then we need someone to move the cameras, and find the deer before we get there."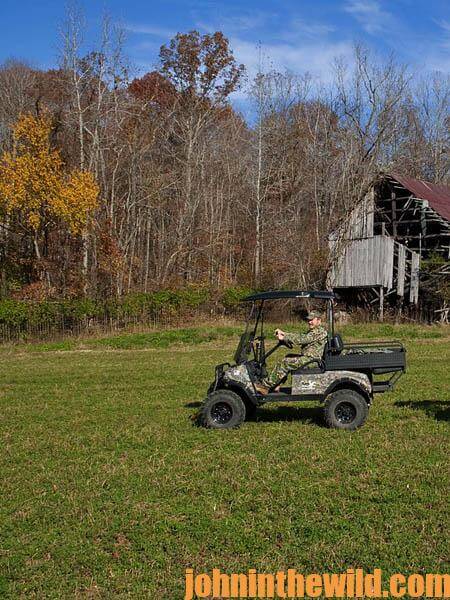 Hale prefers using digital cameras, since they produce many-more photos than a film camera will without having to change film and cost far less to operate than a film camera. With a digital camera, Hale says, "I can get 200 to 300 photos in several days without having to return to the camera site and leave human odor on the way to the camera and coming away from the camera. The fewer trips you have to make to your camera, the less odor you leave in the woods, and the less you disturb the deer, which results in the information that you get from the cameras being much more reliable."
To learn more about hunting deer, get John E. Phillips' new eBooks "How to Hunt Deer like a Pro," "PhD Whitetails," and "Deer and Fixings." Click here to get these book.
About the Author
John Phillips, winner of the 2012 Homer Circle Fishing Award for outstanding fishing writer by the American Sportfishing Association (AMA) and the Professional Outdoor Media Association (POMA), the 2008 Crossbow Communicator of the year and the 2007 Legendary Communicator chosen for induction into the National Fresh Water Hall of Fame, is a freelance writer (over 6,000 magazine articles for about 100 magazines and several thousand newspaper columns published), magazine editor, photographer for print media as well as industry catalogues (over 25,000 photos published), lecturer, outdoor consultant, marketing consultant, book author and daily internet content provider with an overview of the outdoors. Click here for more information and a list of all the books available from John E. Phillips.