John's Note: Most beach goers never see the true beauty of the beach because they're asleep. But at first light the beach becomes a spectacle of God's paintbrush as He demonstrates the beauty of a new day in the sky on the beach and in the water. And, that's when the fish bite best.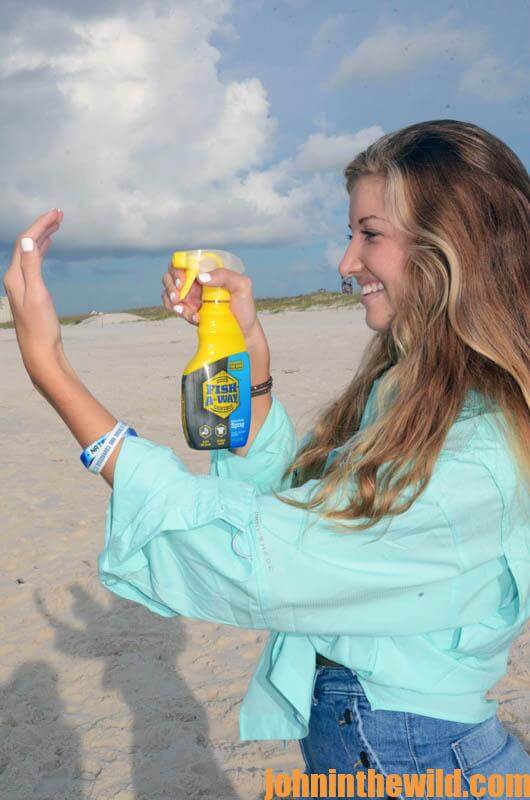 If you're fishing at the Gulf and are successful, more than likely you'll smell like fish. However, to solve this problem Hunter's Specialties (www.hunterspec.com), one of the nation's leading producers of odor-killing scent, has just introduced Fish-A-Way. This new product comes in a spray, a field wipe and a foam. So when you're finished fishing, and you want to take your fresh catch directly to a restaurant to have it cooked with all the trimmings, you can spray down with Fish-A-Way. All that fish odor will disappear. Ladies are especially sensitive to fish odor. I'm convinced they can smell a fisherman before he comes in the house. But by spraying down with Fish-A-Way, that odor is gone. I also use this product after I wash my ice chests to get the fish smell out of them. This odor eliminator is great stuff for any fisherman, young or old, male or female and is the most-effective fish odor eliminator I've ever used.
"Another great place to catch a wide variety of hard-fighting, good-eating saltwater fish is around the bridge at Perdido Pass," Dustin Hayes reports. "You can catch bull reds, mangrove snapper, flounder and pompano around the bridge. You'll find many of these same species while fishing off the jetties at Perdido Pass as well as drop-offs and deep holes."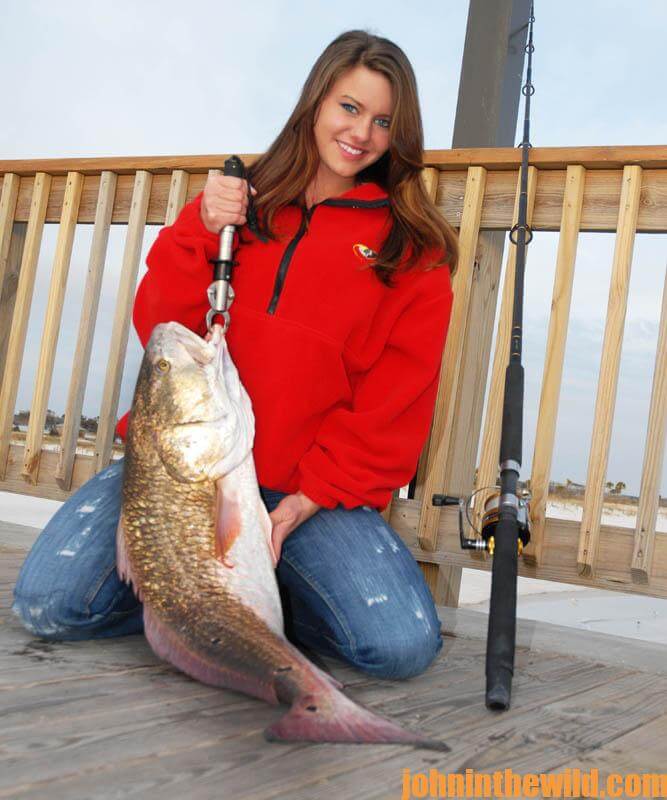 Hayes also guides from a bay boat and fishes Perdido Pass, Fort Morgan and many of the back bays on Alabama's Gulf Coast. During the fall and winter, some of the best fishing will be at night near the dock lights at Perdido Bay. "I've caught redfish, mangrove snapper, flounder and speckled trout by fishing dock lights during the fall and winter months," Hayes explains. "Speckled trout fishing really heats up in the fall and winter, especially in deep holes inside the bays, along drop-offs next to grass flats and on some of the public-fishing reefs (http://www.outdooralabama.com/sites/default/files/InshoreReefs.pdf), artificial reefs created by Alabama's Department of Conservation and Natural Resources Marine Resources Division. You'll also catch black drum, redfish as well as speckled trout on these reefs. Too, we'll catch plenty of mangrove snapper and flounder on the beach.
"Don't overlook the Gulf State Park Pier for early fall fishing where flounder, redfish and Spanish mackerel, as well as big king mackerel can be caught," Hayes says. "As the weather cools down more, large schools of bull reds will move onto the pier, and on some days, almost every rod on the pier will be bent trying to stop the charge of bull reds. I believe that fishing is at its best on Alabama's Gulf Coast and the Gulf State Park Pier in the fall. Too, not as many anglers fish there then as in spring and summer."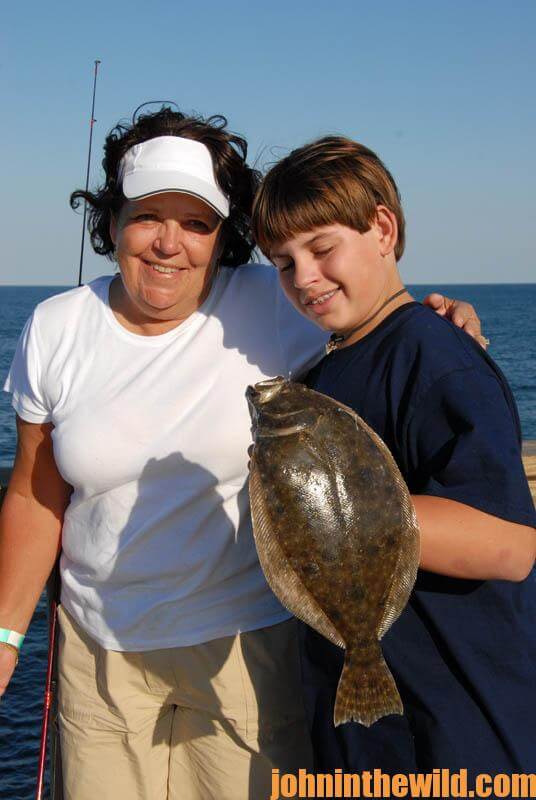 Dustin Hayes will be at Top Gun Tackle (http://www.topguntackle.com) usually from Sundays to Wednesdays each week and enjoys advising fishermen where the bites are best, as well as what tackle and baits they need to use to get the most bites.
Contact Dustin Hayes to learn more about surf fishing at: 678-897-0167, shorethingfishing@yahoo.com, or facebook.com/shorethingfishing.
To learn more about saltwater fishing, check out "Alabama's Inshore Saltwater Fishing: A Year-Round Guide for Catching More Than 15 Species," "Alabama's Offshore Saltwater Fishing: A Year-Round Guide for Catching Over 15 Species of Fish," "Fishing Mississippi's Gulf Coast and Visitor's Guide," "How to Fish Mississippi's Gulf Coast in June" and "13 Saltwater Fish Recipes You Can't Live Without," available in Kindle eBooks and some print books. To learn more about hunting and fishing from John E. Phillips' print and eBooks, go to www.amazon.com/author/johnephillips and www.barnesandnoble.com.