John's Note: Michael Adams from Linden, Michigan, a Mossy Oak pro for almost a decade is the director for television station WJRT Channel 12 in Flint, Mich. He's been hunting turkeys for 10 years. Michigan's spring turkey season runs through May 31, 2016, in some units.
As I've mentioned previously, in addition to hunting public lands, I'm in a hunting club containing 640 acres. Often during turkey season, I may be the only person hunting that land or as many as four or five hunters may be hunting that same 640 acres. Having four or five hunters on that same 640 acres that I'm hunting is about as much hunting pressure as I have when I hunt state lands. If we know other hunters at our club will be in the woods, the hunters who are hunting that day will choose certain areas of the woods to turkey hunt. When I set-up to call, and the other hunters set-up to call, we all agree that we'll not get out of our designated places during that morning's hunt.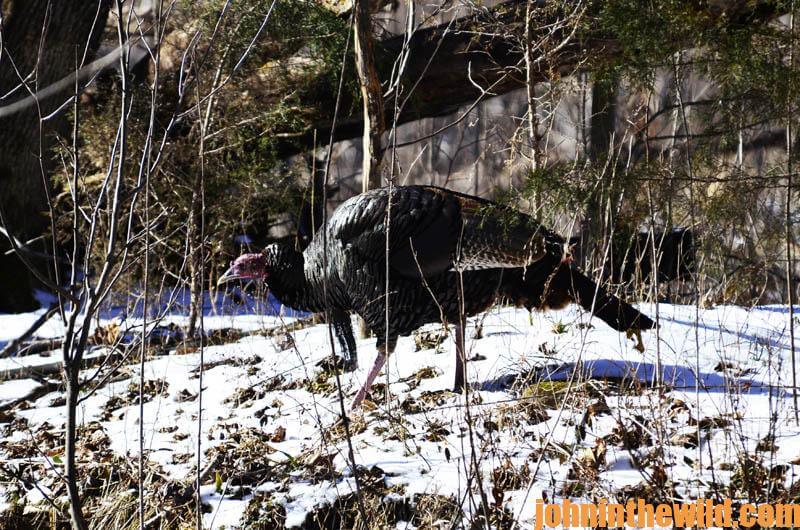 I feel like I have more hunting pressure on the private land than I have on public lands. But this private land was where I first started trying to learn to turkey hunt. I wasn't successful as a young hunter. I was enthusiastic about getting out and turkey hunting during the first week of turkey season. So, I went to our hunting club and almost froze to death. Then when I hunted in the late season, there was so much hunting pressure on our hunting club that I wasn't successful. That's when I started hunting public lands for turkeys. I found I could be much more successful on public lands than I was on our hunting club. On one piece of public land that I hunt, there's about 620 acres, and I've never had more than one or at the most two other turkey hunters there at the same time I hunt – which is the third season.
Most of the turkey hunters who hunt that public land, hunt the first 2 weeks of early season. So, by waiting until the third season, I realize the gobblers on that property understand what a turkey call sounds like. They've learned not to fly down until they can see their hens and not to walk through the woods unless they're following their hens. So, if I call in a different way from all the hunters who've hunted there before me, if I talk to the hens instead of the gobblers, and if I can sit still and be quiet in my Mossy Oak camo, I really have a better chance of bagging a gobbler on public land than I do if I hunt the third season on private land.
Michigan is somewhat unique in that some of the public land that I hunt also serves as parks where people hike, walk their dogs, have picnics and get out in the woods during the warm days of that third season. I'll even see people riding bicycles on the property where I'm hunting. On this state park, deer hunting, small game hunting and turkey hunting are permitted. Often after a morning turkey hunt, I'll come out of the woods in full camo, with my face painted and my shotgun, and pass by a hiker, runner, or biker. They'll stop and ask, "Hey, what are you doing?" I'll reply, "I'm turkey hunting." Legally, we can turkey hunt here at this time of the year. Because of all the non-hunters using the park when the weather warms up, you'll think they'll run the turkeys out of the woods – but that's not true. Those turkeys live in those park woods all year long. They're accustomed to seeing picnickers, hikers, bikers and runners.
One of the funniest hunts I was ever on, a friend and I were hunting together. We had set-up our turkey decoys, and we were both dressed in Mossy Oak camouflage. This guy came walking through the area we were hunting. He walked between us and our decoys with his poodle on a leash, and he never saw us. He really didn't know what those decoys were. He just walked on past them. We're lucky that we have a good number of state land parks where we can hunt in our state. That's one of the reasons I hunt public lands. Most turkey hunters want to go to the deep woods to try to get away from other hunters. They don't believe that you can hunt turkeys where other people are participating in outdoor activities. I mean, think about it. How many times have you been turkey hunting and seen a biker, runner, hiker or someone picnicking or have a dog lover walking between you and your turkey decoys?
Another advantage I have is that turkey hunting doesn't get as much publicity and interest here in Michigan as it does in many other states. Learning to hunt in public parks requires at least a year or two of study. You have to know where the public parking areas and the hiking trails are, and where most people who come to the park will be. Then you have to find remote spots in the park where you rarely if ever see or hear other hunters or visitors to the park. Often by doing your homework, you can discover some great turkey-hunting property on public lands that most hunters won't hunt. Once you've done the research, the next thing you need to learn is where those birds stay. In one park where I hunt, I know that the turkeys hang-out near two different watering holes most of the time.
Hunting parks during the third week of turkey season provide another big advantage for me, because at that time, all the snow has melted, and quite a bit of water is in the woods. To get to a dry place that I can call from, I may have to walk through 6 or 8 inches of water to get there, which gives me two advantages. Hikers and bikers don't like to roll or walk through water, and neither do turkey hunters, especially if you're on the opposite side of the water from where the hiker, biker and other turkey hunters will be.  Many times after the turkeys fly-down, they'll feed and move along the edge of that flooded timber.
Three years ago I took a friend on his first turkey hunt. We found a gobbler strutting in a little short field about 100 yards from where we were. I asked my buddy, "How bad do you want that turkey?" My buddy said, "I want him really bad. I really want to bag that gobbler." He was very excited. So, I told him, "Okay, sit down right where you are by that bush." The bush I told him to sit by had about 2 inches of water at the base. He looked at me, surprised, and asked, "Sit in the water?" I told him, "We can't move. We've got to set-up right where we are." So, we both sat in the water, and I started calling the bird. The turkey didn't come in to us like I wanted him to, and so, yes, we both had wet butts. However, the next day I took the same guy out, and he was able to bag his first gobbler.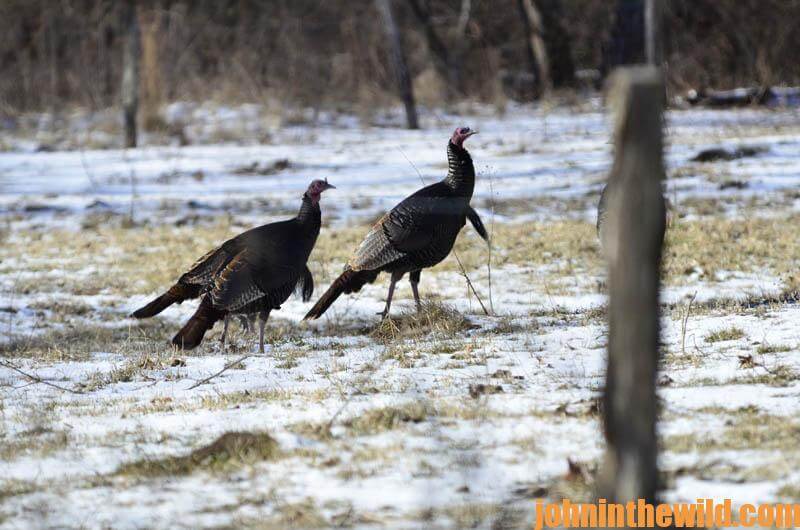 When I go turkey hunting, I'm committed to do whatever I have to do to bag a gobbler. I've sat down in water, and I've crawled across muddy fields. I've gone through knee-deep water over the tops of my boots to reach an area I want to hunt. I do what I have to do to get to where I think the turkeys are. Again, this is what separates me from some less-enthusiastic turkey hunters.
To learn more about turkey hunting from the masters, get these Kindle eBooks and print books by John E. Phillips, including: "Mossy Oak Pros Talk Turkey Tactics," "The Turkey Hunter's Bible (available as an eBook or in paperback)," "PhD Gobblers: How to Hunt the Smartest Turkeys in the World," "Turkey Hunting Tactics," (also available in an audio book from  http://www.audible.com/pd/Self-Development/Turkey-Hunting-Tactics), "The 10 Sins of Turkey Hunting with Preston Pittman" and "Outdoor Life's Complete Turkey Hunting." Click here to get these books.
To get John's book, "The Turkey Gobbler Getter Manual," for free, go to www.johninthewild.com/free-books to download.
Next: Why Michael Adams Takes People Turkey Hunting