Editor's Note: Often the world's greatest poets, writers and artisans are rarely ever recognized during their lifetimes. Many of the legends of the outdoors have seen their skills and the products they've crafted eventually start to have great value. One such product is a handmade, hand-crafted wooden duck call from yesteryear that still brings a high price today from duck-call collectors and duck hunters – the Yentzen Classic, invented and patented by George Yentzen, and James "Cowboy" Fernandez in the early 1950s. Yentzen had cut his first black-walnut duck call on a band saw on his back porch in Nederland, Tex. before that. The design of this Yentzen Classic double-reed duck call with reeds held together by rivets was truly amazing. Cowboy won the World's Championship Duck Calling Contest in Stuttgart, Arkansas, in 1959 and Charles Stepan in 1962 with this Yentzen. If you've ever blown a duck call or hunted ducks, this week's story is one you'll thoroughly enjoy.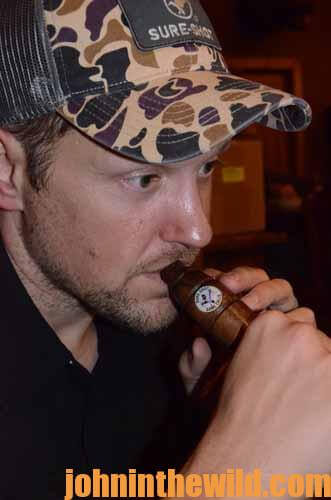 Charlie Holder, today the owner of Sure-Shot Game Calls since 2011, says, "I was really surprised when I learned that Cowboy Fernandez's grandson had two engineering degrees and still was making duck calls. I realized that Sure-Shot had been his family's business, and he'd grown up making game calls and especially loved crafting duck calls. I had hoped when I bought Sure-Shot that we could bring it back to the prominence it had known in the 1940s, the 1950s and the 1960s with its Yentzen/Sure-Shot duck calls. One very-important factor that I liked about the Sure-Shot Game Calls' company was that all their calls were made in America, not made overseas and shipped to America to be sold here. However, when I bought the company, I didn't feel like the calls we were producing for Sure-Shot from the 1980s and 1990s were esthetically pleasing. I thought those calls were ugly-looking and just looked like many other calls already on the market."
One day Charlie Holder went to the back of Sure-Shot's shop, rummaged through the clutter left from years gone by and discovered a bunch of antique calls there made by Sure-Shot and Yentzen many years before. "I could tell that one of the original wooden Yentzen calls had been hand-turned on a lathe and featured beautiful grain in the wood and classic lines," Charlie explains. "Every part of that call was beautiful." Then once Charlie picked up the call and blew it, he quickly understood why that sound from that call had been so cherished by so many duck hunters in years past. That call also had an old decal on it and was in an old box.
"I decided if I liked this call and its presentation so much that probably many other folks would like this call that their fathers and grandfathers had bought and used," Charlie Holder reports. "I thought if I could recreate the exact same call, there would be numbers of watermen who would like to have this call that had won World Championships and had hung around their family members' necks for years. I felt confident that Curtis Arnold with his engineering degrees could take the specs on this call I'd discovered, use the same materials from which this call had been built originally and resurrect the Yentzen call for a new generation of waterfowlers."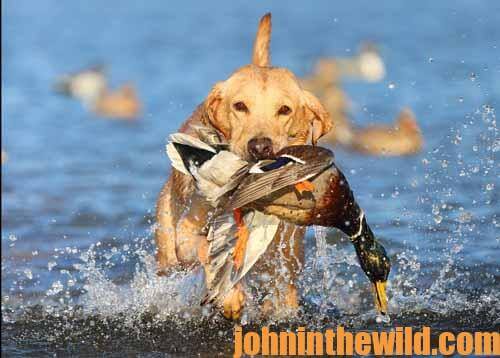 To learn more about Sure-Shot Game Calls in Groves, Texas, go to  http://sureshotgamecalls.com.
Tomorrow: Why the Yentzen Classic Duck Call Is So Dependable with Sure-Shot's Charlie Holder and Curtis Arnold
EXPLORE MORE: you'll love these stories from John too