John's Note: Outdoorsmen suggest many different ways to store fish, once you have them cleaned and ready to put up in your freezer. Wrap small portions carefully in foil, freezer paper or plastic wrap to insure your package is air-tight. Something we've done in years past is to fill a milk carton half full of cold water, put the fish in, and add water to within an inch of the top of the carton. The staple the top and place the carton in the freezer.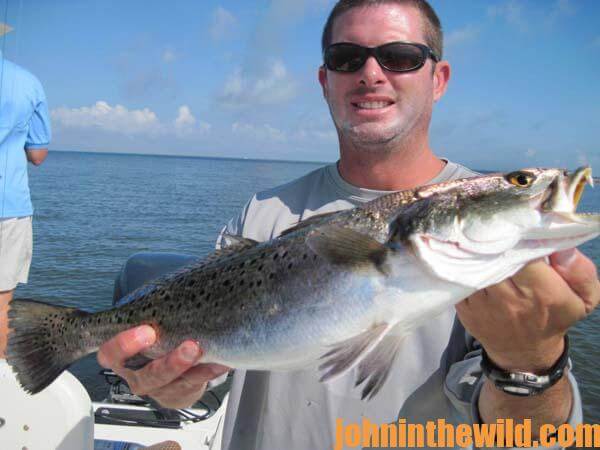 However, we prefer to clean and dress the fish and cut into serving pieces before putting in the freezer. Place in Ziploc bags, fill with water, and freeze. We've had good success with this method, and the fish always taste very fresh and never have a freezer burn. Be sure to date the package, and don't keep fish longer than six months to insure freshness.
Thaw frozen fish by placing in the refrigerator, allowing 18 to 24 hours for a one pound package to thaw. For a quicker method of thawing, still in their Ziplocs in water in a sink. Never thaw at room temperature, and never refreeze fish once thawed. Leftover fish, raw or cooked, should be stored tightly covered in the refrigerator.
Crappie Bisque
This is another recipe that our kids always have liked, since they enjoy various soups.
Ingredients:
2 carrots, diced
3 stalks of celery, diced
1 bell pepper, diced
1/2-onion, diced
6 tablespoons butter
1/8-cup flour
1 teaspoon Worcestershire sauce
4 cups milk
1/4-teaspoon pepper
1/2-teaspoon salt
1 quart crappie or catfish fillets, cut into small chunks
Preparation:
Cook diced vegetables in 2 tablespoons butter until tender. Add two tablespoons butter, flour, 1/4-teaspoon salt and 1/8-teaspoon pepper. Cook to bubbling. Slowly add milk, and heat to just below boiling. In separate pan, melt two tablespoons butter, and add fish. Sprinkle the remaining salt and pepper on the fillets, and add Worcestershire sauce. Cook until fish is done. Add fish to milk and vegetable mixture. Simmer for 5 minutes, and serve. Yield: 3 – 4 servings.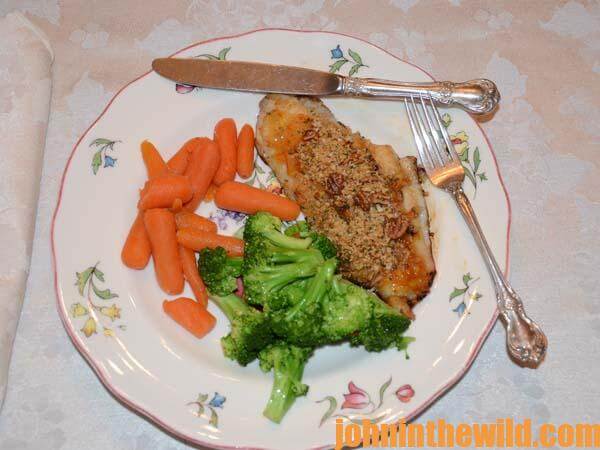 Honey-Pecan Catfish with Orange Marmalade
Our family enjoyed this yummy catfish dish recently and ranked it right at the top of our favorite catfish recipes ever.
Ingredients:
1 cup extra-virgin olive oil
1/2-cup honey
2 tablespoons apple cider vinegar
1/2-cup chopped pecans
1 clove garlic, chopped
1 teaspoon crushed red pepper
1 teaspoon ground cinnamon
1 teaspoon ground allspice
1 teaspoon ground anise
1/2-teaspoon ground cloves
1/2-teaspoon ground mace
Salt and ground black pepper, to taste
4 catfish fillets, 7 to 9 ounces each
4 tablespoons orange marmalade (We use sugar-free, and it works fine)
Preparation:
Preheat oven to 425 degrees. In a large bowl, whisk together olive oil, honey, vinegar, pecans, garlic, red pepper, cinnamon, allspice, anise, cloves and mace. Add salt and black pepper to mixture. Add fish, turning to coat well. Cover with plastic wrap, and refrigerate overnight. Spray a rimmed baking sheet with nonstick cooking spray. Place fish on prepared pan, and spoon several teaspoon fulls of marinade over fish, if desired. Discard remaining marinade. Bake until fish flakes in center, 25 to 35 minutes. Carefully spread 1 tablespoon orange marmalade on each fillet. Cover loosely with aluminum foil during last 15 minutes of baking to prevent excess browning. Serve immediately. Yield: 4 servings
Maple Teriyaki Speckled Trout
You can catch speckled trout at the coast or prepare the fillets you have in your freezer.
Ingredients:
1/3-cup apple juice
1/3-cup maple syrup
3 tablespoons reduced-sodium soy sauce
2 tablespoons finely-chopped onion
2 garlic cloves, minced
4 speckled trout fillets, 6 ounces each
Preparation:
In a small bowl, whisk the first five ingredients until blended. Remove 1/2-cup for basting; cover, and refrigerate. Pour remaining marinade into a large re-sealable plastic bag. Add trout fillets; seal bag, and refrigerate 1-3 hours. Drain fillets, discarding marinade in bag. Moisten a paper towel with cooking oil; using long-handled tongs, rub on grill rack lightly. Place trout fillets on grill rack, skin side down. Grill covered, over medium heat 10 – 12 minutes or until fish flakes easily with a fork, basting frequently during the last 4 minutes. Yield: 4 servings.
Crumb Coated Ranch Fish
This recipe is delicious used with any freshwater fish fillets – crappie, catfish or bream.
Ingredients:
2/3-cup ranch salad dressing
2 cups coarsely crushed cornflakes
1 tablespoon Italian seasoning
1 teaspoon garlic powder
4 boneless skinless crappie fillets
Preparation:
Preheat oven to 400 degrees. Place salad dressing in a shallow bowl. In a separate shallow bowl, mix cornflakes, Italian seasoning and garlic powder. Dip fish in dressing, and then in cornflake mixture, patting to help coating adhere. Place on a greased baking sheet or in a greased 13×9-inch baking dish. Bake 30 to 35 minutes or until a thermometer reads 165 degrees. Yield: 4 servings.
Pecan Orange Speckled Trout
We enjoy this recipe prepared with any white meat fish like speckled trout or small grouper fillets. (Be sure to check fishing regulations for grouper).
Ingredients:
1 tablespoon granted orange peel
1/2-cup orange juice
1 tablespoon Dijon mustard
1 tablespoon honey
2 teaspoons olive oil
1/2-teaspoon salt
1/4-teaspoon pepper
4 fish fillets (5 ounces each)
2 tablespoons finely chopped pecans
Preparation:
Preheat oven to 425 degrees. In a small bowl, whisk the first seven ingredients until blended. Place fish in a greased 9×13-inch baking dish. Pour sauce over fish; sprinkle with pecans. Bake fish, uncovered, 15 to 18 minutes, or until fish just begins to flake easily with a fork. Yield: 4 servings.
Speckled Trout with Coconut Curry Broth
This dish has a delicious flavor, and although some of the ingredients are unusual, you can find them at most specialty stores.
Ingredients:
4 speckled trout fillets, about 2 – 3 ounces each
1 cup of shallots, thinly sliced
3 garlic cloves, finely chopped
1 tablespoon ginger root, finely chopped
2 tablespoons coconut oil
2 teaspoons curry powder
1/2-teaspoon salt
1-1/2-cups chicken broth
1/2-cup light coconut milk
Cilantro
Lime
Cooked jasmine rice
Preparation:
Heat coconut oil in a skillet. Add shallots and garlic, and cook on medium heat for 3 to 5 minutes. Add ginger, and cook for another minute. Add chicken broth, coconut milk, salt and curry, and simmer for 2 to 3 minutes. Add a dash of salt to each fillet, then place in broth. Reduce heat to a low simmer, cover skillet, and cook fillets for about 3 – 5 minutes, or until completely done. Serve over jasmine rice, and make sure to add some of the broth into each dish or bowl. Top the fillets with chopped cilantro and fresh lime juice. Yield: 2 – 4 servings.
Garlic Shrimp and Black Olives
Nothing's tastier than wild shrimp, and this colorful dish has a wonderful flavor.
Ingredients:
12 ounces fettuccine pasta
2 tablespoons olive oil
1 large onion, diced
2 cloves garlic, minced or 1/2-teaspoon minced garlic
4 tomatoes, quartered (can be peeled if desired)
1 pound medium peeled and deveined shrimp
1/2-cup white wine (the alcohol will dissipate in the cooking)
1 teaspoon cracked rosemary
1/3-cup fresh basil leaves, chopped or 2 to 3 teaspoons dried basil
1 cup pitted black olives, sliced as desired
Salt to taste
Black freshly-ground pepper to taste
1/4-cup feta cheese
Preparation:
Cook the pasta according to package directions. While the pasta is cooking, heat the olive oil over medium heat in a large frying pan. Add the onion and garlic, and cook until softened, 6 to 10 minutes, stirring regularly. Add the tomatoes, shrimp, wine, rosemary and basil. Let simmer while the shrimp finishes cooking – 8 minutes. Drain the pasta, and place in a serving bowl. Add the shrimp mixture, and toss to combine. Add the olives, salt and pepper, and toss again. Top with feta cheese, and serve. Yield: 4 servings.
Fresh Crab Pie:
Our entire family enjoys hanging crab traps on a pier at the coast and eating that delicious meat.
Ingredients for Filling:
1 unbaked pie shell
1/2-cup mayonnaise (we prefer Hellmann's)
2 tablespoons flour
2 eggs, beaten
1/2-cup milk
8 ounces fresh crabmeat or 1 (7-7-1/2-ounce) can flaked crab
4 ounces Swiss cheese, diced
4 ounces cheddar cheese, diced
1/3-cup chopped yellow onion
1/2-teaspoon black pepper
1/2-teaspoon lemon peel powder
1/4-teaspoon garlic powder
1/4-teaspoon onion powder
Ingredients for Pie Crust to Make Your Own:
2 cups all-purpose flour
1 teaspoon salt
3/4-cup shortening
5 tablespoons cold water
2 tablespoons vinegar
Preparation for Pie Crust:
In a large bowl, combine the flour and salt. Use your hands or a fork to mix in the shortening to form pea-sized bits of dough. Combine the water and vinegar. Sprinkle the dough with the mixture. Blend by hand just until smoothly combined. Try not to mix or handle the dough too much, so it will stay nice and tender. Divide the dough into two equal pieces. Pat the dough into 2 discs, cover with plastic wrap, and let it rest, which makes the crust a bit easier to roll. Sprinkle a clean surface with flour, and roll out the dough, so it is bigger in diameter than your pie plate. Gently place in the pie plate, and proceed with the filling.
Preparation for the Filling:
Preheat oven to 350 degrees. In a large bowl, combine mayonnaise, flour, eggs and milk. Mix thoroughly. Fold in the crab, cheeses, onion and seasonings. Spoon into the pie crust. Bake at 350 degrees for 40 to 45 minutes or until golden brown. Let set for 10 minutes.
Yield: 8 servings.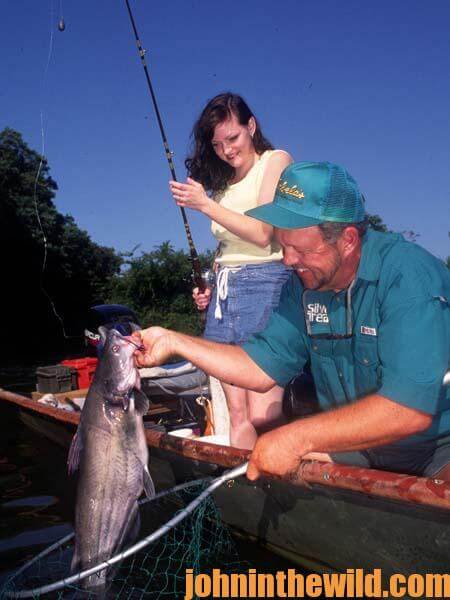 These recipes are new and are not included in our book, "The Best Wild Game & Seafood Cookbook Ever: 350 Southern Recipes for Deer, Turkey, Fish, Seafood, Small Game and Birds," available at http://amzn.to/WkbLRg in Kindle eBook and in print.
Next: Tips for Preparing Fish and Crappie, Mahi-Mahi, Shrimp, Triggerfish and Grouper Recipes