Editor's Note: One of the reasons I enjoy turkey hunting so much is because every turkey hunt is so different perhaps due to the location, the person I'm hunting with, the particular bird I'm trying to take or my learning something new that I've never expected to learn. I've also realized through my almost 60 years of turkey hunting that I don't have to harvest a gobbler to have a successful, memorable turkey hunt.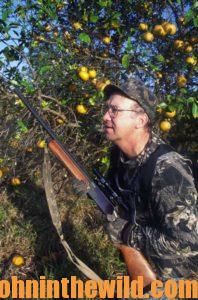 Well-known turkey caller and hunter, the late Dick Kirby of Orchard Park, New York, invited me to meet him in Florida to go on an Osceola turkey hunt. Dick had won hundreds of turkey-calling championships and even had won the Champion of Champions turkey-calling contest. As the president of Quaker Boy Calls https://www.quakerboy.com/, Dick not only hunted and called turkeys, but also made turkey calls for hunters to use to call turkeys. When I arrived in Florida, Dick and I got to know each other on this first hunt with him ever. Although we'd seen each other at various turkey-hunting shows and turkey-calling contests, neither one of us really knew the other. When we arrived at camp, Dick said, "Put on your Mossy Oak https://www.mossyoak.com/ camouflage. I want to go out and roost us a gobbler to hunt in the morning. I'm pretty sure I know where there's a longbeard roosting."
We loaded up in the truck, but by the time we reached the place where Dick wanted to try and call and make the turkey gobble, we were only about 15 minutes away from dark. Dick owl hooted and used several other locator calls to make this turkey talk. "I'm almost positive that bird is on that little ridge out in front of us," Kirby told me. Now a ridge in Florida's flat terrain might be only 4 or 5 foot higher than the ground around it. Kirby continued to call. I could tell he was becoming irritated because he couldn't make the turkey talk back. I said, kiddingly, "I can make that turkey gobble." Dick looked at me like I had three heads – not really believing what he had just heard me say. "How are you going to make that turkey gobble?" Dick asked. I told Dick, "Why, I'm going to put the Sissy Owl on him." With a broad grin,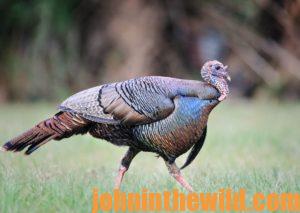 Dick asked, "What in the world is a Sissy Owl Call?" I explained, "I'll have to show you because I can't tell you."
I cupped my right hand around the corner of my mouth and then gave the highest-pitched, "Who cooks, who cooks, who cooks for you all" owl hoot ever, and Kirby fell on the ground laughing. At the end of my Sissy Owl Call, sure enough a tom gobbled. Honestly I was as surprised as Kirby was. I knew a high-pitched note often would make a turkey gobble when a low-pitched note didn't. However, honestly, I had no earthly idea that my Sissy Owl Call would make that turkey gobble. I was just trying to add a little humor to a very-serious situation. When Dick gained his composure somewhat, I asked, "Do you want to see me make him gobble again?" I could tell Dick was holding back a belly laugh, but he told me, "Yeah, go ahead." Once again that ole Osceola turkey rattled the treetops with a thunderous gobble through the nearly-dark sky to my Sissy Owl Call, causing Dick to crack up again.
We talked about my Sissy Owl Call all the way back to camp and instantly bonded for life. I hunted with Dick many more seasons and with his son, my good friend, Chris Kirby. Whether or not we harvested any turkeys didn't matter. We still had memorable hunts. However, there was no hunt greater than the hunt where I showed Dick Kirby the power of the Sissy Owl Call.
What I Learned from This Hunt:
Sometimes: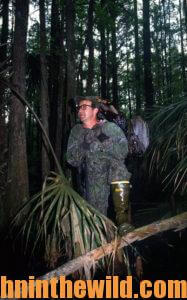 * You just can't make a turkey gobble, no matter how great a caller you are.
* You may have to make a very high-pitched call, like that of a screaming crow, a hawk or a pileated woodpecker to make a turkey gobble. Before I've heard boat whistles on the river, car doors slamming and 18 wheelers shifting gears going up a steep grade make a turkey gobble.
* A fun call like the Sissy Owl Call that was more for fun than anything else might make a roosted turkey gobble when one of the best turkey callers in the world – the legendary Dick Kirby – couldn't make that turkey gobble.
I acted like I used that Sissy Owl Call all the time, while attempting to keep a straight face. There are thousands of reasons why I like hunting turkeys, and why I enjoy the people I hunt with, but without question, the magic of the Sissy Owl Call on that day and at that time was a memory Dick Kirby and I shared forever.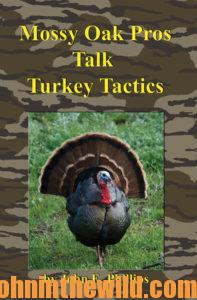 To learn more about turkey hunting, check out John E. Phillips's book "Mossy Oak Pros Talk Turkey Tactics," available in print and Kindle versions at http://amzn.to/1qZnffi.
Tomorrow: Learn from the Worst Turkey Hunt Ever with Brad Harris