Editor's Note: One of the reasons I enjoy turkey hunting so much is because every turkey hunt is so different perhaps due to the location, the person I'm hunting with, the particular bird I'm trying to take or my learning something new that I've never expected to learn. I've also realized through my almost 60 years of turkey hunting that I don't have to harvest a gobbler to have a successful, memorable turkey hunt.
I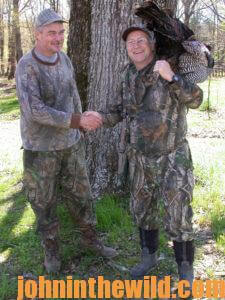 was hunting with Scott Dillon at White Oak Plantation in Tuskegee, Alabama. We'd heard a tom gobble before daylight and quietly moved very close to him before the sun came up. As we watched, that ole longbeard strutted on the limb, gobbled and put on a fine show. Scott didn't call to the bird until he flew down off the roost. Then Scott made several yelps that were so quiet  I barely could hear them, although I was sitting right next to Scott. The turkey gobbled, and I whispered to Scott, "I can't believe that bird heard your yelps." Scott smiled under his headnet and said, "Turkeys can hear much better than we can." And, I learned later that a turkey's keen hearing allowed him to hear sounds from a mile away.
The turkey was roosted just off a woods road. Once he landed, we wanted him to walk down that woods road, come around the corner and move up to where we were waiting. A blackberry thicket was in-between where the turkey was strutting on the limb, and where we'd taken the stand. So, the easiest and quickest way for the gobbler to get to us was to come around that road. I spotted the bird coming when he made the turn to move up the road to where we were. He strutted, drummed and gobbled as he slowly walked toward us. Finally, when the bird was about 20-yards away, he stretched his neck up like a periscope on a submarine, and I tattooed his wattles with lead, laid my gun in my lap and then sat still.
"Aren't you going to go get your bird?" Scott asked while looking at the gobbler that was obviously dead. "No, let's just sit here for a minute or two," I replied as I watched the new sun brighten up the day and listened to the wood birds singing. So, Scott and I sat quietly for what must have been two or three minutes, and I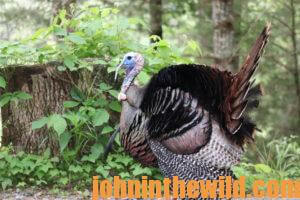 explained, "I want to savor this moment. This may be the very-first turkey or at least one of a very-few turkeys that I've ever taken that has done exactly what he's supposed to do when and where he's supposed to do it. I want to capture this moment in my mind, so I can pull it up and remember it every time a gobbler doesn't do what he should do. This is a rare moment in the life of a turkey hunter, and I want to make sure I properly appreciate it and note it in my brain to remember later."
What I Learned from This Hunt:
* You may have a gobbler do what he's supposed to do at some time, although those instances are rare, if you live long enough and hunt turkeys hard enough. That's why you need to store that successful hunt in your memory. Then when those gobblers whip you, you can remember one time that they haven't.
* A very-quiet call from you may be enough encouragement for a gobbler to come looking for you.
* You can create a memory from a memorable turkey hunt with a friend you enjoy being with that you can carry with you for the rest of your life.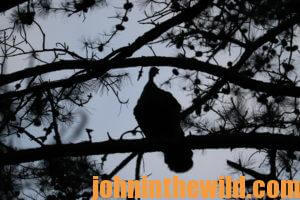 To learn more about turkey hunting, check out John E. Phillips's book, "PhD Gobblers: How to Hunt the Smartest Turkeys in the World, Revised Edition," for Kindle version at https://amzn.to/37BcHJh and print version at  https://amzn.to/2O5KNgT.