Editor's Note: "Because we harvest 45 – 50 elk every year, and I've been guiding elk hunters for 27 years, I've probably called in over 800 elk that have been taken at our outfitting company, Fulldraw Outfitters (www.fulldrawoutfitters.com)," Fred Eichler of Aguilar, Colorado, explains. To learn more about Eichler, go to his Facebook page at https://www.facebook.com/pg/fredeichlerpage/.
I'm from Florida originally, and Fred Bear was my hero. So, I went to work for Bear Archery (https://beararchery.com/). I was working in the Pro Shop there at the Fred Bear Museum. One day Jim Whittmire came in and offered me a job managing his archery shop in Colorado. So, in my early 20s, I moved to Colorado. Jim was not only an experienced bowhunter, but also an elk guide. I learned to hunt elk from Jim, who was a good bowhunter and had hunted elk all his life and guided for elk. Since I was teenager, I'd been hunting whitetails on public lands in Alabama, Georgia and Florida. I liked to think that if a person successfully could take whitetails in the South, he'd have a good background on how to hunt any animal, anywhere. When I moved to Colorado, I found out that hunting elk, mule deer, antelope and predators actually was much easier in the West, although it was different from hunting whitetails on public lands in the South.
I managed Jim's archery shop for three years and got an offer from Bear Archery to be the sales manager. At the same time, I was offered a job by Jay Dart, who had invented and been selling the first interactive archery system called the Dart System (http://dartarchery.com/). I was the first employee that Jay Dart hired, and my job was to install Dart Archery Systems in archery shops all over the world, including China and Mexico. I spent my nights in every state in the U.S. installing Dart Archery Systems. Everywhere I went, shop owners would say, "You're from Colorado. Do you know any place I could hunt mule deer, antelope, elk, mountain lions and other predators there?"
While I was working with Jim Whittmire, I learned he was a great trapper, and I had trapped in Florida, so Jim let me go with him. I made a lot of really-good landowner friends trapping. I would ask these friends if I could come out and hunt their lands and bring a friend of mine from Pennsylvania, Georgia, New Jersey or wherever. They'd all agree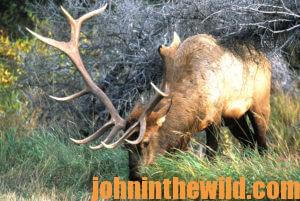 because I was solving their predator problem. My friends were Jay Dart's customers who had bought the Dart System. When I asked Jay if he would mind if I took his customers and guided them to elk, mule, deer, mountain lions or whatever they wanted to hunt in Colorado, Jay said, "Take them."
Jay allowed me to take 3 months off during the year for 6 years and guide his clients. That's how I got my outfitting business started. I had the best job in the world – I was taking people hunting and getting paid to do it; I was taking them hunting for nothing, but they would all give me big tips. I never had seen so much money. And before I knew it, I was guiding 80 hunters a year. Jay asked me to be in charge of the Dart System's international sales but told me I couldn't be off those 3 months each year to run my guiding business. I told Jay that I was better at guiding than selling and thought I'd do guiding fulltime. Later Jay came back and offered me more money and said he would allow me 3 months off for my guiding. But I told him I'd just do my guiding business.
My guiding business has been really good to my family. I had a hunter I guided in 2020, and he took his 23rd consecutive turkey hunting with me and had taken 19 bulls with me. I'm permitted to guide on 1.3 million acres of wilderness land in this region, and I lease another 40,000 acres of private land. I guide for whitetails, mule deer, elk, bear, mountain lions and turkeys and love every minute of it.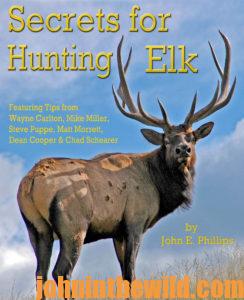 To learn more about elk hunting, check out John E. Phillips' book, 'Secrets for Hunting Elk,' available in Kindle at http://amzn.to/WGb9le.